Greater Houston LGBT Chamber of Commerce
Chamber Chat with Randy Canche with President's Circle Member, Patrick Daniel Law
The Chamber is committed to telling the stories of our members. Chamber Chat is a regular series profiling our members.
In this Chamber Chat, we profile Randy Canche, who is an attorney with Patrick Daniel Law. Patrick Daniel Law specializes in personal injury in Houston, Texas. The firm is dedicated to ensuring that you receive the compensation you deserve at the time you need it most. We are proud to call Patrick Daniel Law, one of our President's Circle members.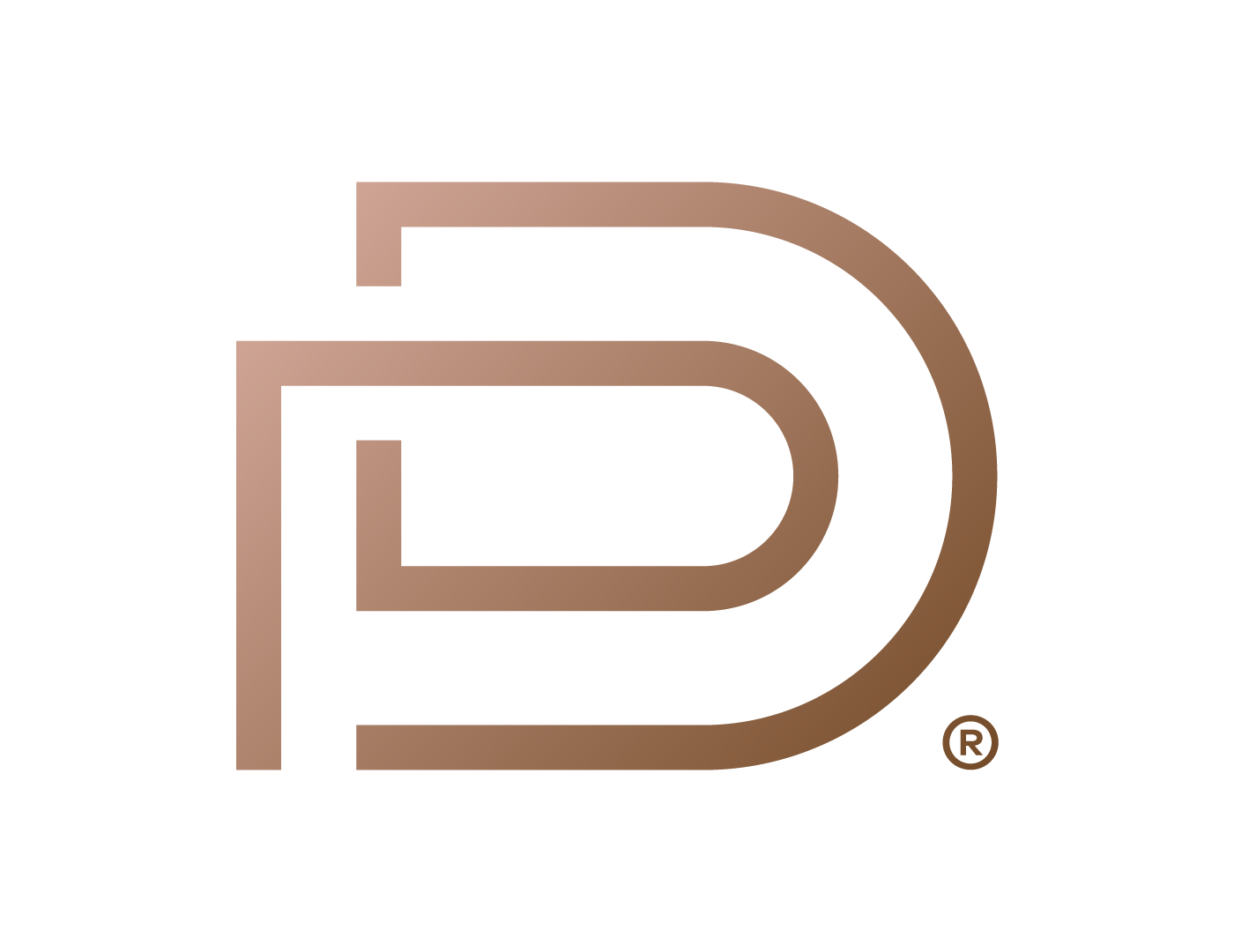 Read about Randy's true passion for the law and what drew him to the profession and why he loves to be at work each day as part of Patrick Daniel Law family.
What is your 30-second "elevator speech" about what Patrick Daniel Law (PDL) does?
PDL is a litigation boutique that handles some of the most complex personal injury, medical malpractice, premises, and product liability cases for our clients. We have been successful because we have the most wonderful staff and lawyers that are emotionally vested in our cases, we develop special relationships with our clients, and we love nothing more than being in the courtroom. We handle cases in the tens of thousands of dollars to hundreds of millions of dollars in controversy all over the country. You won't find a more caring, competent, or aggressive firm.
What sets Patrick Daniel Law apart from the competition?
We are a family that each love to be at work each day, are perfectionists when it comes to our work, are relentless in our approach to justice, and merciless with our opponents. We also seek to develop deeply personal relationships with our clients. As lawyers we visit our clients' homes, we hold their hands and tell them everything is going to be alright, they have our cell phone numbers, and we hug them when they cry and are scared. We believe in being warm and protective of our clients, but ruthless with our opponents.
In this "new norm" due to COVID, what are the top two or three things you think will change for the legal profession?
First, Zoom meetings will become a viable option for client meetings and court hearings. Second, those that will thrive in the legal profession will learn to adapt. Third, firms must learn that they cannot only operate with dockets that only thrive when business thrives. At our firm, we have been successful because our business does not depend on business trends. People are hurt every day regardless of the economy, so we continue to file lawsuits and keep our lights on and employees happy.
What drew you to the legal profession as a career?
I was very much to the manor born in becoming a lawyer. The vernacular I was nurtured in was one wherein education is prized and fiercely supported. We were given complicated books from a young age, were sent to academic camps and academies, and were engrained in the thought that learning is a life-long endeavor. As I grew, I innately had a love for reading, writing, and debate. Then, as I learned more about the law, I realized it had less to do with oration and more on becoming an expert on various subjects.
That is what makes the practice of law such a great lifelong journey of acquiring new knowledge. I have become an expert on products like pharmacological drugs, tires, vehicles, and machinery. I have learned so much about the human body and its complicated system. As I began to practice law, I fell more and more in love with it. There is no doubt I am going to be like one of my mentors, Joe Jamail, who practiced into his 80s before he passed. I honestly can't imagine doing anything else.
What has been key to your success with Patrick Daniel Law?
Patrick and I are one in the same. I joke and say that he is the straight, blonde version of me. We very much think and strategize with a similar calculus. We are emotionally wired the same, and we believe in being fast and perfect with our work, having fun in the office, protecting our clients with everything that we have, and leaving no strategy or resource untouched in our pursuit of justice for our clients.
We also want to create an environment where people want to come to work and have fun. If we can create a place where people are excited to come to office, are rewarded for their hard work, and we can all laugh and cry with each other, then we can create magic in the workplace.
We are proud to call Patrick Daniel Law one of our President's Circle Chamber members. Why is it important that your company is part of the Greater Houston LGBT Chamber?
Trust me, I am super proud of the Firm, too!! It is important for all organizations to support people that are disenfranchised, marginalized, or hurt. As personal injury lawyers, we make it our life's mission to seek justice for our clients that are injured or seek reparation for the families of clients who have died as a result of wrongdoing.
It is in our genotype to help those that are in need by utilizing our skills as advocates. This applies not only if you are a member of the LGBTQ community, but if you are a woman, disabled, elderly, young, or a member of any group that has been discriminated against or harmed.
Why is important that Patrick Daniel Law support the LGBTQ community?
Everybody needs their superheroes in a time of need. We have been fortunate to have acquired a particular skill set to help those that need help. Further, it is important for me to show young members of the LGBTQ community that there are so many of us out there. I want them to understand that they are not alone, and they can have an enriched life with established careers, friends, family, education, and a strong spiritual base. You can have it all, but you just have to be yourself. In fact, it is in being yourself that people can see your strength, resiliency and spirit.
We LOVE The Legal Lens exclusive live series and the focus during Pride month on LGBTQ CEOs. Share more about the live series and why you wanted to focus on LGBTQ CEOs during Pride month.
The Legal Lens is a show that my partner Patrick and I host every week on Tuesdays and Wednesdays where we go live on Facebook and Instagram. During the normal year, we discuss various legal topics and news trends we believe our audience can benefit from. In late April, Nicolette Daniel - our Chief Strategy Officer and Patrick's wife - wondered how I would feel if we spent the month of June inviting out and proud business professionals to talk about their 3 Greater Houston LGBT Chamber of Commerce journeys.
I have never been so excited and honored in the workplace to have such a series. I have been out for 15 years and never believed we would get to a point where the cultural temperature would change so favorably. The impetus of the Legal Lens is to show inspiring success stories of members of the LGBTQ community and how our guests' struggles made them who they are.
The resiliency and fortitude of our guests is inspiring and, hopefully, will motivate many more out there to be authentic and honest in themselves. They will realize one day that their struggles and uniqueness will actually be a huge variable in their life successes.
What's ahead in the next couple of years for Patrick Daniel Law?
Growth and refinement are in our future. As we establish our DNA, we are hiring people that are dynamic, enthusiastic, and driven. Patrick and I say we want to hire a group of people where we end up being the least intelligent in the room. We are hustling to acquire new business all while taking loving and assiduous care of our client base. We want strategic growth - only the best, brightest and most positive employees to handle the wonderful clients that we have and are continuing to acquire.
What's the best advice you ever received as an entrepreneur?
Your task is not to foresee the future, but to enable it.
Now for some fun…rapid fire! What's your favorite thing to do in HTX when you're not working?
Spending time with my amazing friends.
Barbeque or Mexican, and where do you go for it?
Mexican all the way. El Tiempo on Washington.
First app checked in the morning?
Instagram
Most-used app?
Outlook and Instagram
Person you FaceTime most often?
Whoever I am talking to/flirting with at the time. LOL
Most listened-to track?
None. I love all music. Although this month there has been a fair amount of Chromatica played. #ladygaga
Anything else you want to mention about your business?
That we are always open for more business.
---
Learn more about Patrick Daniel Law & Randy Canche
Learn more about Patrick Daniel Law at https://www.patrickdaniellaw.com/ and via social media:



More about Randy Canche at https://www.patrickdaniellaw.com/attorneys/randy-canche/