Chamber Chat with Tom Eickleberry, Broker/Owner with Pride Street Realty
The Chamber is committed to telling the stories of our members. Chamber Chat is a regular series profiling our members. We love sharing great stories and insight from our members!
In this Chamber Chat, learn more from Tom Eickleberry, who is the Broker/Owner with Pride Street Realty. Learn more about why Tom founded Pride Street Realty to focus on home ownership in the LBTQ+ community and why he feels it's important in terms of economic inclusion.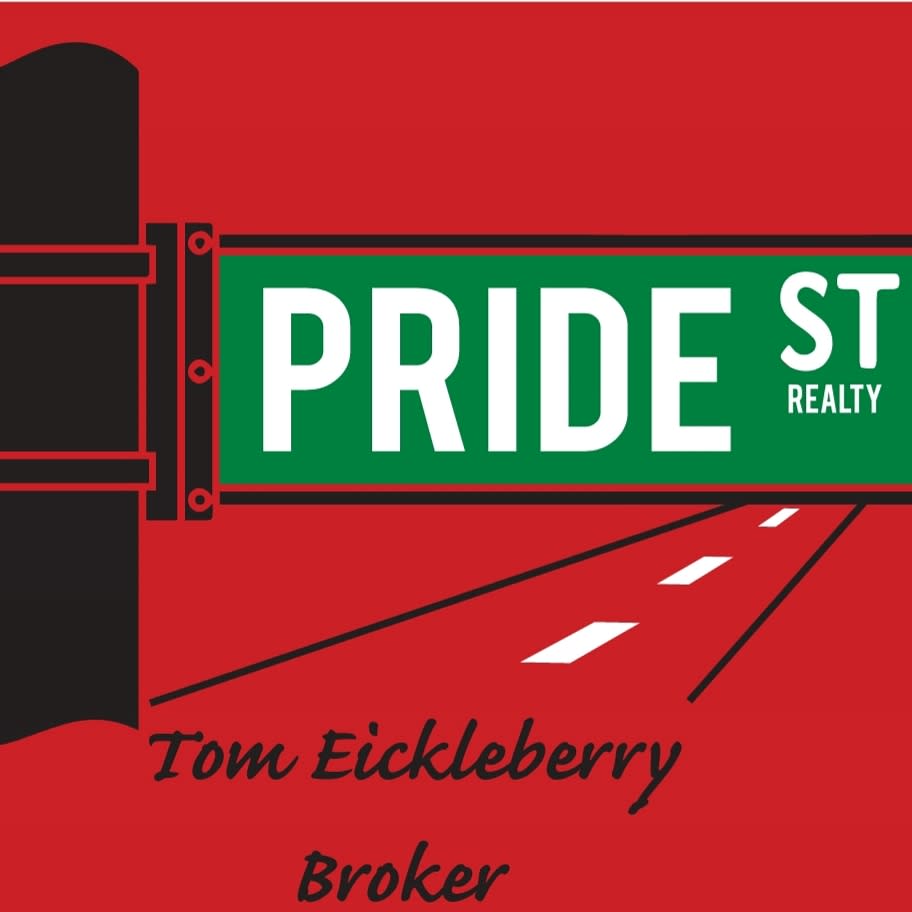 Thank you to Pride Street Realty for your support of the Chamber and the LGBTQ & Allied Business Community!
What is your 30-second "elevator speech" about what Pride Street Realty does?
Pride St. Realty, LLC was formed to promote and support home ownership and the ownership of Real Property in the LGBTQ+ Community. By increasing ownership of Residential and Commercial Property in the Gay Community we increase our wealth and strength personally and politically.
Our Families are Diverse and Unique. Requiring a Diversity in Realty services that has not been promoted, in a way that has served our Community as well as it could. Pride St. Realty, LLC is partnering with Lenders, Escrow and Title and Legal Professionals in a way this will increase Ownership of Real Estate of all kinds in the LGBTQ+ Community.
What sets Pride Street Realty apart from the competition?
The recognition of the diversity in the LGBTQ+ community. The demand for Professional
Representation, in the buying and selling of Real Property. Residential - Commercial and Investments Real Estate.
Houston is growing tremendously. What do you see as trends in the homebuying market over the next couple of years?
Younger buyers entering the home buying market. Younger Business owners needing commercial space to lease or buy in order to grow their business.
What drew you to real estate as a career?
I've always been in the Customer service Industry. 30 Years as a Restaurant Professional allowed me to see the skills I possessed. Skills that would carry over to the Real Estate Profession. Products of all types require a complete understanding in how the consumers can be best served.
What has been key to your success with Pride Street Realty?
My ability to work with all types of people. Whether Gay or Straight. Black or White.
Whatever amazing colors and shapes one brings to the tapestry of life, I thrive off of uniqueness talent in every person I come to know.
We are proud to call Pride Street Realty one of our Chamber members. Why is it important that your company is part of the Greater Houston LGBT Chamber?
Pride St. Realty was created to support and increase home ownership in the LGBT Community. The LGBT Community needs to know that there is a wealth of opportunity to own real estate in the Greater Houston Area. Growing equity increases our strength at the local level, the state level and nationally. Our rights are magnified around the country when we increase our share of ownership of real estate.
Why do you think it's important for LGBTQ businesses to have a concentrated voice?
Alliances are the way to get things done. The LGBTQ Community needs Alliances.
This will create a megaphone that will make sure that our rights and our views do not go unheard.
What's ahead in the next couple of years for Pride Street Realty?
Community outreach and education of the possibilities that come to all of us when we grow equity through ownership of real estate. Investing in Real Estate guarantees us a place at the table when Laws of Property ownership are being created by all levels of Government.
What's the best advice you ever received as an entrepreneur?
Own your own home. Create an LLC and protect what you have earned and created by diversifying your portfolio.
What's your favorite thing to do in HTX when you're not working?
Being with my family. Sharing what we have made together.
Barbeque or Mexican, and where do you go for it?
Julia's Mexican Kitchen on Hwy 6!
Anything else you want to mention about your business?
Pride in all things will make you stronger. Will help you to endure the hard times and appreciate the good times. Pride is our mantra. It's our reason for showing up and doing the work, that is needed for today and, for those who come after us.
Learn more about Pride Street Realty at https://www.pridestreetrealty.com/.
Check out Pride Street Realty on social media:


Thank you to Pride Street Realty for your support of the Chamber!