Looking for an entry level position in Interior Design? Do you love modern kitchens?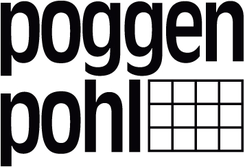 We are looking to quickly fill an open position in Houston for a Design Trainee.
Requirements:
Thorough knowledge of AutoCAD, Sketch-Up 3D Rendering Software, Microsoft Office suite of products with emphasis on Word, PowerPoint and Excel
Exhibit high level of attention to detail in every capacity
Creative talent and eye for design
Exceptional Communication skills
1-2 years relevant experience; Or Associates / Bachelor's degree in architecture or interior design
This person will be an important member of our team and be responsible for fully supporting the studio's sales designers using an array of technologies. They will also contribute as a member of the overall technical design team. The candidate must be able to prioritize work and manage time to meet deadlines. They will support the studio by performing a variety of tasks to ensure each client is afforded a luxurious experience commiserate with Poggenpohl' s brand standards.
Please send your resume with a cover letter expressing your interest to: Cheryl.Carpenter@poggenpohl.com