Business Advantage Program - Business Level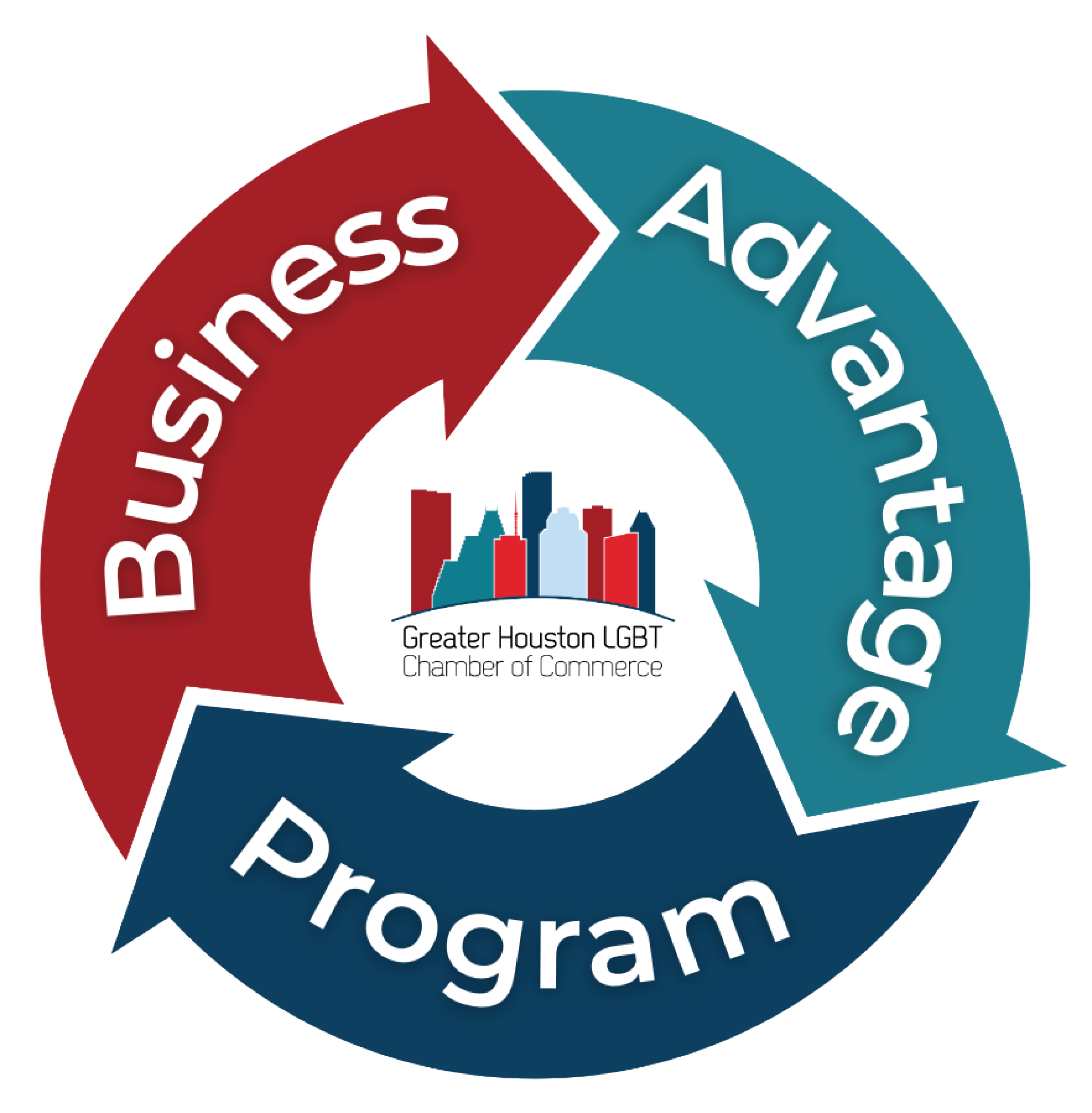 OVERVIEW
The Business Advantage Program is the Greater Houston LGBT Chamber of Commerce affinity program. The program is designed to bring together the vast buying power of the Chamber Membership with products and services that provide tangible monetary benefits (savings) to Chamber Members, to enhance the membership experience for existing Members and attract new Members.
The Business Advantage Program offers a special rate or type of service or product to Chamber Members. In return, the goal is that both the Affinity Partner and Chamber will see an increase in revenue. The Business Advantage Offer will generally be geared to create a steady stream of income over time for the Affinity Partner and the Chamber. The offer must include a benefit for the Chamber and can include a benefit for members.
Successful affinity programs include an investment by the Affinity Partner to engage with Chamber Members on an ongoing basis to raise awareness of the product or service offering. Business Level Members interested in making an offer through the Business Advantage Program must submit a Business Advantage Proposal Form. Proposals will be reviewed by the Chamber. Approved Advantage Offers should not be considered an endorsement by the Chamber.
Through the Business Advantage Program, Members may be offered services to assist in developing and implementing business and/or personal financial plans through various money management, insurance, training, discount, communications, leisure/entertainment, investment, and other programs. The product/service can exclusively benefit the Chamber to qualify for the Business Advantage Program.
Participation in products and services offered through the Business Advantage Program is purely voluntary. The Greater Houston LGBT Chamber of Commerce makes no guarantees in regard to the Business Advantage Program, the products and services available, or the business providing the products and/or services. The Chamber will not be held liable for any losses resulting from participating in Business Advantage Program products and services.
Fields marked with an
*
are required.