Description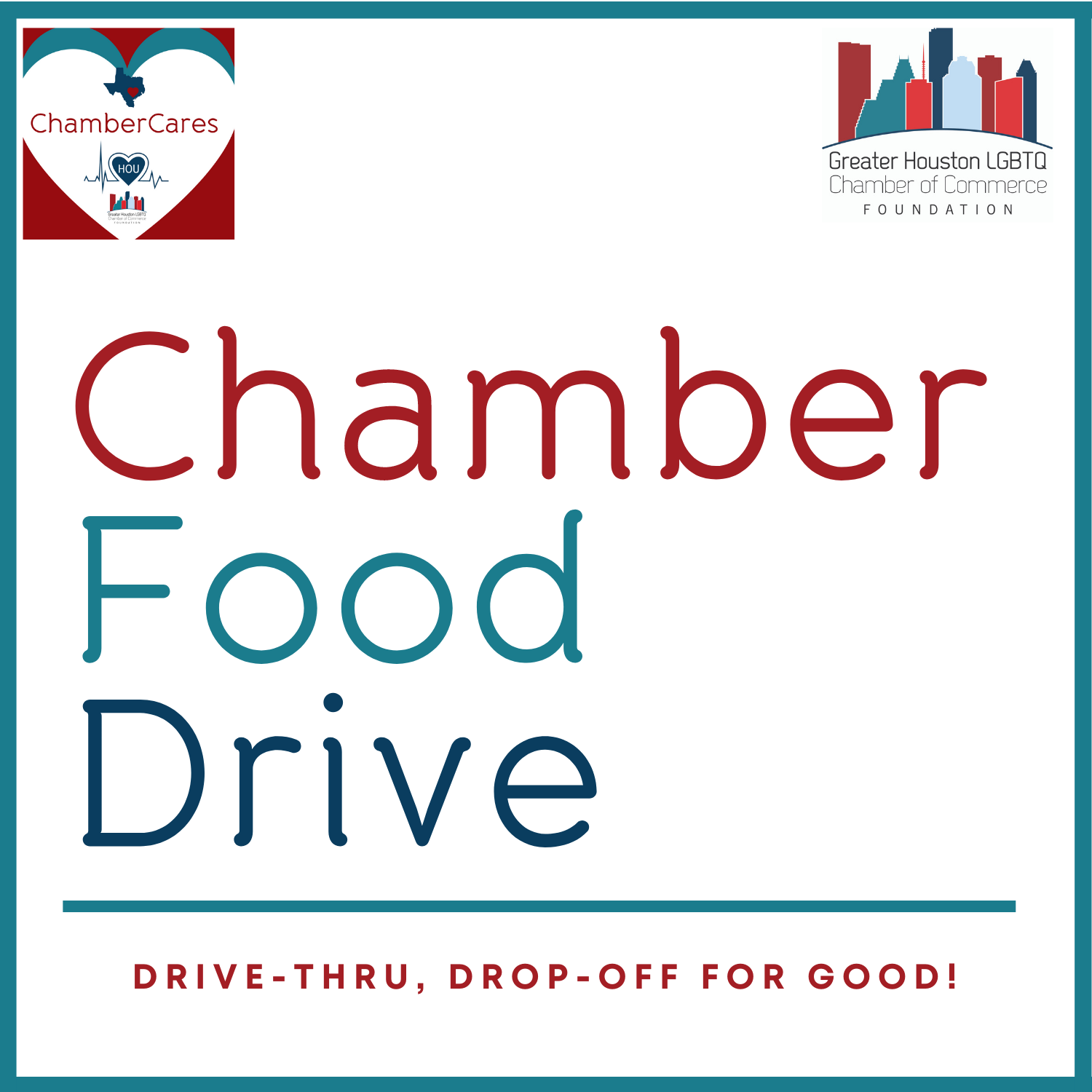 Friday, December 4, 2020 | 8:00 AM - 12:00 PM


LGBTQ+ Seniors need OUR help this holiday season
Give back and help the Chamber Foundation support our most vulnerable LGBTQ seniors by participating in the Chamber's Holiday Food Drive.
Did you know that 1 out of 5 LGBTQ+ people live in food poverty?
And that was before the pandemic.
Support the Chamber Holiday Food Drive!
Help us fill up Holiday Boxes for our most vulnerable seniors by either dropping off food or making a donation via the virtual food drive. Two Ways to Participate!
1) Drive-Thru and Drop-Off food.
When: Friday, December 4, 2020 / 8:00 a.m. - 12:00 p.m.
Drive-Thru Drop-Off Location: SignatureCare ER Montrose, 1007 Westheimer Everyone donating food items will receive a swag bag (while supplies last) sponsored by SignatureCare ER. Check out the list of specific food donation items requested to support our LGBTQ+ Seniors below. Be safe and Mask up! All donors in the vehicle must be wearing a mask. No need to get out of your vehicle.
2) Donate to the Virtual Holiday Food Drive
Can't drop off food? Make a virtual food drive donation. Donations will support the purchase of food for the holiday boxes, food pantry and Montrose Center programs to support LGBTQ+ clients in need.



TO SPONSOR THIS EVENT OR GET MORE INFORMATION, CLICK HERE.
| | |
| --- | --- |
| | |
| | |