Description
Chamber Power Hour: Are Managed IT Services Right for Your Biz?
Here's your next Chamber Power Hour learning opportunity! What is the Power Hour? It's a fantastic hour of hands-on training with industry insiders designed to help you grow your business.
The Chamber Power Hour kicks off right before the Chamber Happy Hour! You can join us for the Power Hour and then join other members and guests for the Chamber's monthly Happy Hour all in the same location - so easy!


Join Chamber member Cyber One Solutions to learn about IT Management Services and how your business can benefit. Many business owners deal with day-to-day IT issues and spend way too much time dealing with computer issues, or securely storing sensitive documents and worried about data security, not to mention mobile technology, etc. Are you frustrated with IT and just want to run your business? Is your business growing and you need better solutions for your IT needs? Would you like predictable costs for IT to help manage your cash flow? The team from Cyber One Solutions will share information about why outsourcing some IT functions can make good business sense to get business owners refocused on the core aspects of running their business.
What attendees will learn at the Power Hour:
What are Managed IT Services?
How can a business benefit from having managed IT services in place?
How you can recover valuable time dealing with IT issues and get back to the business of your business!
Cyber One Solutions is dedicated to helping small and medium businesses accomplish more. The firm serves the greater Houston area with a satellite office in Lufkin. Cyber One Solutions solves all IT issues and drives business growth through first-rate technology solutions. Cyber One Solutions works with companies to build a proper IT infrastructure to promote productivity, efficiency, and profitability. At Cyber One Solutions, the goal is to create genuine relationships with clients and partners through continuous innovation, superstar employees, and superior customer service. The firm is LGBTQ-owned and LGBTBE® certified. Check out the recent profile of Cyber One Solutions on InnovationMap.
Our speakers this month will be Brian Carrico and Cody Gremminger. Brian is CEO of Cyber One Solutions. He has over 18 years of experience in IT with firms such as Egis Cyber Solutions, Fulcrum Technology Solutions and DP Solutions. Brian has spoken extensively at various IT conferences and expos. Cody is a systems engineer with Cyber One Solutions, where he designs and installs network solutions and manages remote monitoring and management software.
Thank you to our Power Hour sponsor and member, Cyber One Solutions! Register today as space is limited for the July Power Hour! Join us for the Power Hour and then enjoy some fantastic networking at the Happy Hour immediately after the training. Win-win - Power Hour and Happy Hour...all in one place! (Note: You must register for the Happy Hour separately.)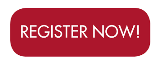 Thank you to our Power Hour/Happy Hour host and newest corporate partner, Maggiano's!