Description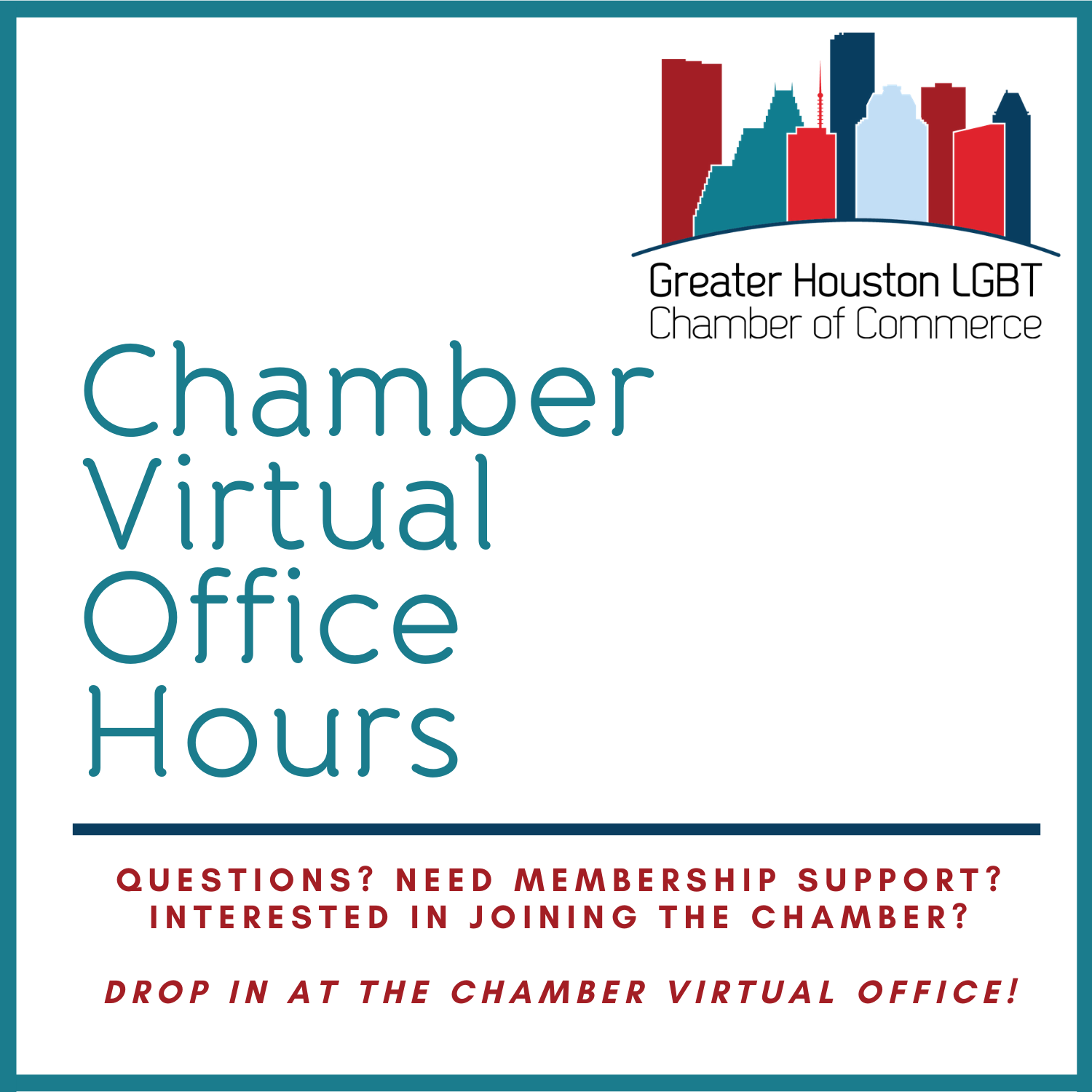 Wednesday, May 26, 2021 | 12:00 - 1:00 PM


Drop in at the Chamber Virtual Office anytime between noon and 1:00 p.m. to get your questions answers or just to say hello! The Chamber hosts regular virtual office hours to support our members and future members.
Got a question about the Member Info Hub? Member benefits? Events? We're here to help!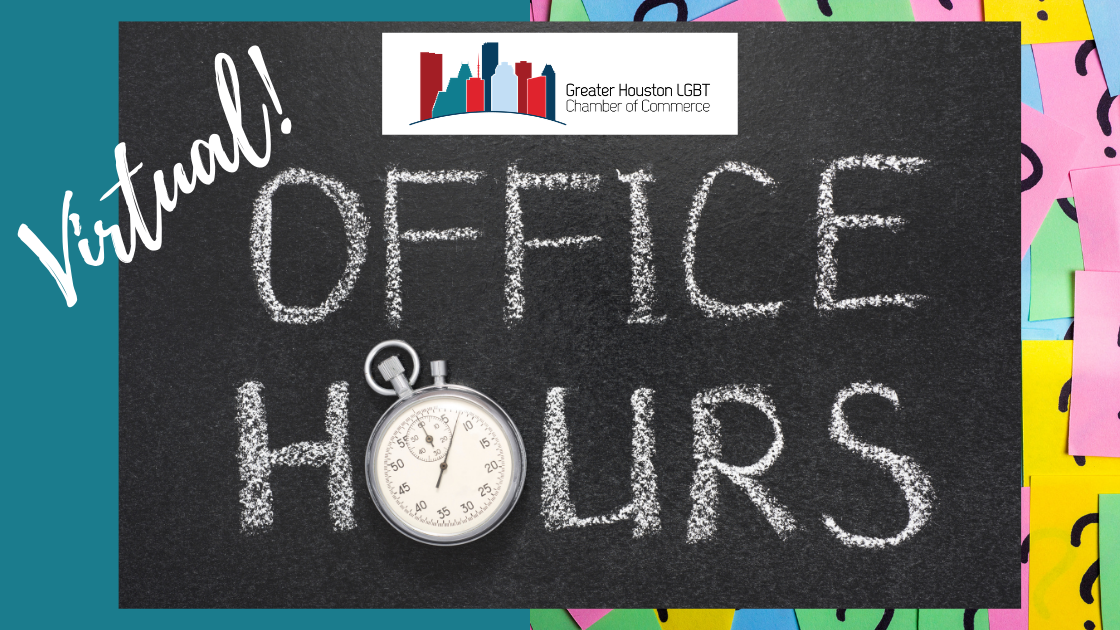 Not a member of the Greater Houston LGBT Chamber of Commerce? Now is a great time to join! Drop in at the Chamber Virtual Office and get all your questions answered about becoming a member. We would love to meet you!
Of course...we love our members so feel free to just drop in and say hello! Drop in for a few minutes or the full hour--we'd love to see you!
The Chamber Virtual Office will be hosted via the Airmeet platform. Check out Airmeet here and set-up your account and profile. Enter the lounge and click on a seat to join in the conversation with Chamber leadership.

If you need technical assistance before or during the event with Airmeet, call the Chamber Office at 832-510-3002.