Greater Houston LGBT Chamber of Commerce
2019 Chamber of the Year Award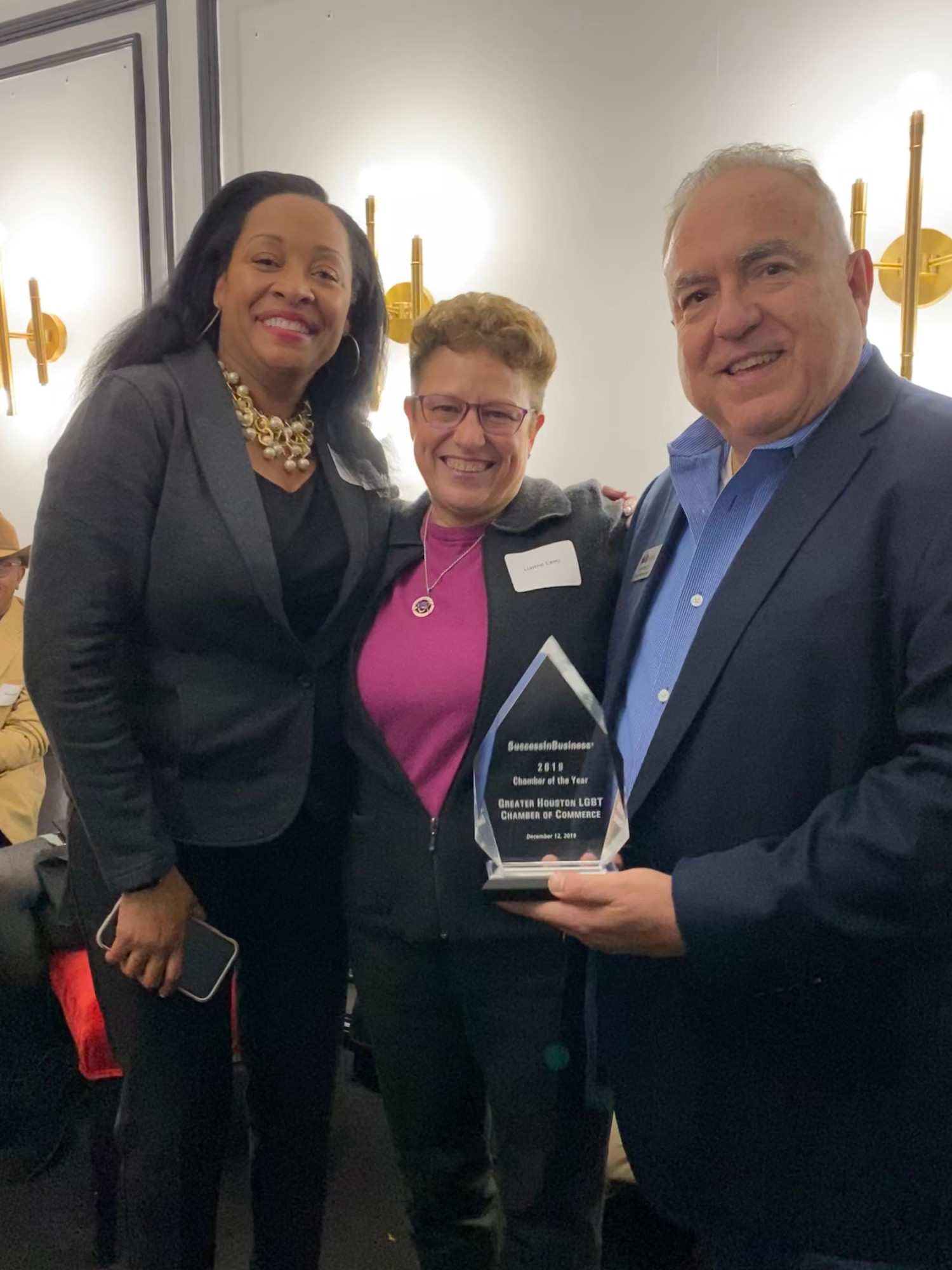 On December 12, 2019, the Greater Houston LGBT Chamber was recognized as the 2019 Chamber of the Year Award by Success In Business. The Chamber launched in 2016 and has grown tremendously including an increase in the number of certified LGBT businesses (LGBTBE®) in the Greater Houston area.

The Chamber is deeply honored to receive this recognition from Success In Business and we appreciate the incredible work the organization does to connect and empower small, minority, women and disadvantaged businesses. Thank you to Goodwille Pierre, founder of The Pierre Foundation, Inc., for his vision and leadership on behalf of the small business community and for his recognition of our work to create a strong voice for the LGBTQ & Allied business community.

SUCCESS IN BUSINESS®, a division of The Pierre Foundation, Inc, is a 501(c)(3) non-profit charitable and educational organization that provides events aimed at connecting small, minority, women and disadvantaged business owners (MWDBE) to contract administrators and decision makers in the private, federal, state and City departments. The mission is to educate and empower MWDBE's knowledge of contract opportunities and connect them to many professional resources and certification entities through relaxing and informal forums for relationship and capacity building between MWDBE's and contracting agencies that attend.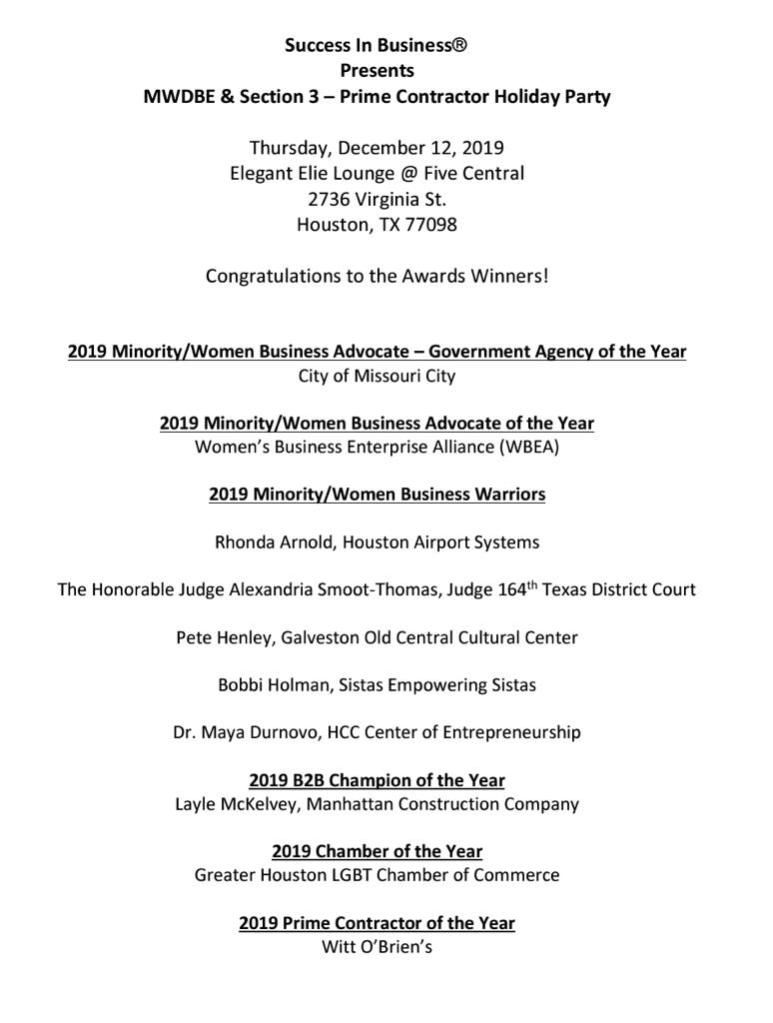 Gallery