5th Anniversary....We Are Just Getting Started!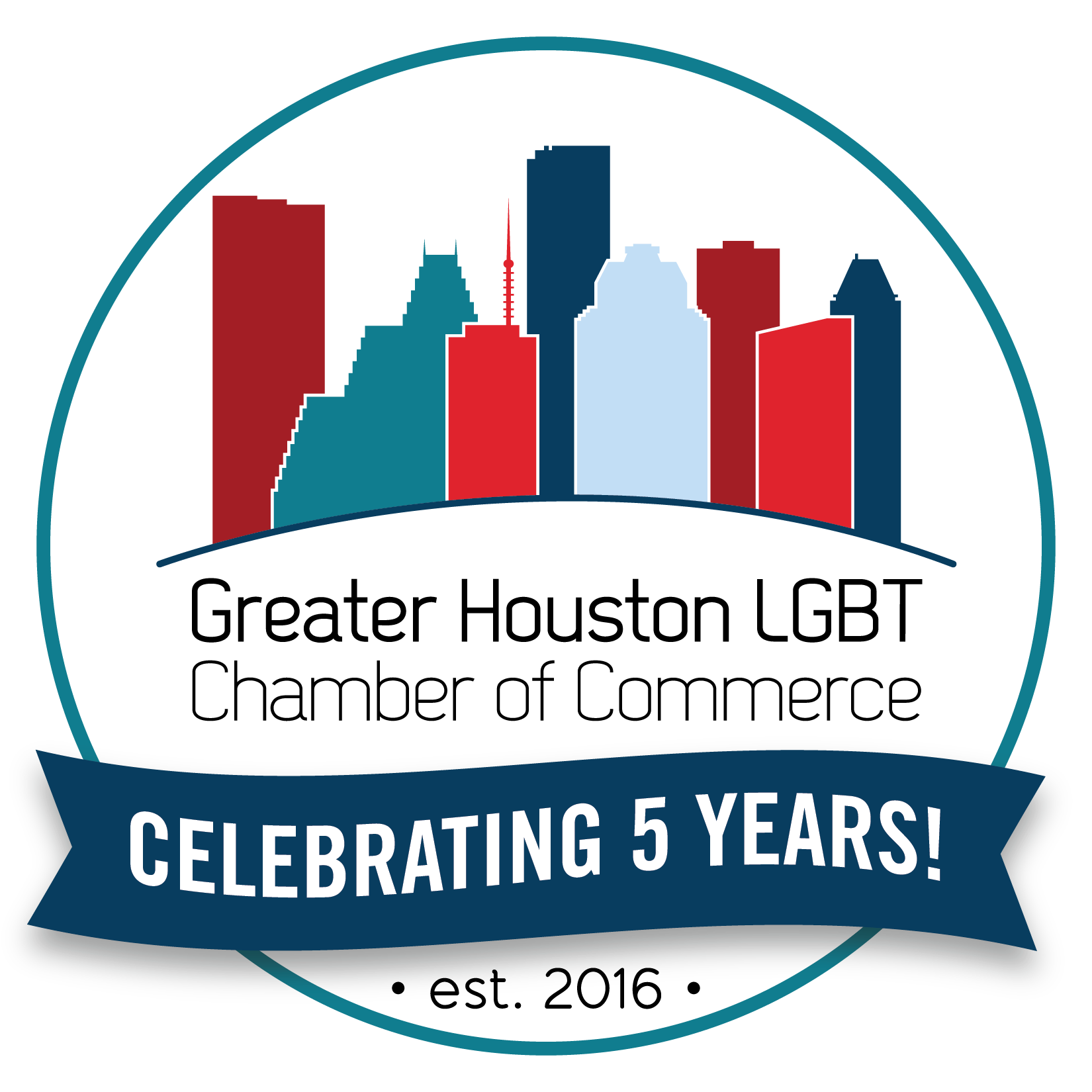 In celebration of the Chamber's 5 Year Anniversary this month, we are sharing reflections from one of the Chamber Co-Founders, Tammi Wallace. She also serves as the President & CEO for the Chamber. Chamber Co-Founders Tammi Wallace and Gary Wood launched the Chamber in 2016 with the goal to be the leading voice for the LGBTQ+ and Allied Business Community. The Chamber Board would like to thank Gary and Tammi for their leadership and dedication to the Chamber and all of their amazing work on behalf of the LGBTQ+ Business Community.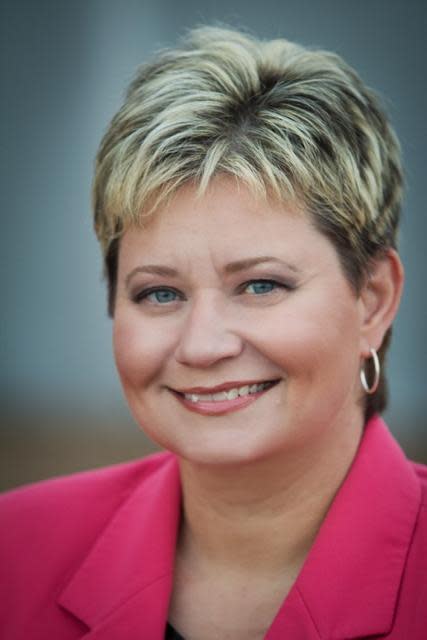 Why did you feel it was important to start an LGBTQ+ chamber in Houston?
I knew that it not only was important but also crucial to make sure the LGBTQ community was represented when it comes to economic development and economic inclusion. The LGBTQ+ Business Community needed a voice locally and regionally. Primarily, the LGBTQ community had been viewed through an activist lens or as a voting bloc. Both aspects are absolutely true and powerful parts of the make-up of the LGBTQ community. But, we are also business owners, and we have a vibrant LGBTQ entrepreneurial community in the region. However, traditionally, we have not been represented when it comes to economic development. I knew this had to change and launching the Chamber was the start to open that door.
The National LGBT Chamber of Commerce (NGLCC) said they were continually asked about why there was no LGBTQ Chamber in Houston, yet chambers existed in Austin, North Texas and San Antonio. Not only was it a noticeable gap when looking at the state but it was a huge gap in terms of making sure our voice is heard in business. Not to mention…we are a business city and economic powerhouse with multiple Fortune 500 companies and more.
You and Gary Wood launched the Chamber in less than two months. Really…two months?!?!? What was the sense of urgency to launch so quickly?
What a memory! We worked night and day to get the Chamber launched so we could make sure the LGBTQ Business Community could participate in the Business Connect program through Super Bowl LI. It was a tremendous opportunity for LGBTQ owned businesses as well the Chamber to get to work with companies and the NGLCC to get businesses LGBTBE® Certified.
We met with the NGLCC on December 23, 2015 and agreed to launch the Chamber by April 2016. When we came back from the holidays, the NGLCC wanted us to launch at the end of February to bring the LGBT Business Builders event to Houston in collaboration with the NGLCC and the U.S. Small Business Administration. The North Texas LGBT Chamber was instrumental in helping us launch in such a short timeframe. Talking about collaboration! We owe a huge debt of gratitude to Tony Vedda, President & CEO of the North Texas LGBT Chamber of Commerce. His leadership, guidance and support were instrumental in our ability to launch the Chamber so quickly.
Why is it important that LGBTQ+ Allies are part of the Greater Houston LGBT Chamber?
LGBTQ Allies play a tremendous role in helping to promote acceptance and understanding of the LGBTQ community. It's so powerful to watch an LGBTQ Ally embrace the community and move to actually advocating for the community.
Our LGBTQ+ Allies in the Chamber are great supporters of our mission focused on LGBTQ economic inclusion. They are doing business on a regular basis with other Chamber members. I often say…what better way to build a bridge of understanding than through a business lens. Through our work at the Chamber, with LGBTQ and Allied owned businesses plus our collaborations, we are working to build that bridge of understanding and create relationships to help the business community grow and thrive.
What most resonates with you as you reflect back on your leadership and legacy as a Co-Founder of the Greater Houston LGBT Chamber?
Through my work with the Chamber and involvement in the LGBTQ business equality movement, I've learned that economic inclusion for the LGBTQ+ community is my passion. My work through the Chamber has really brought together all of my experiences in business, politics/policy and community engagement.
It's this passion that drives me every day to create connection, collaboration and community for LGBTQ+ and Allied entrepreneurs. My hope is that my work is a catalyst for the LGBTQ+ community in terms of economic inclusion and that LGBTQ+ business owners have every chance at economic opportunity to help their businesses grow and thrive. The Chamber has grown tremendously, and we have built an organization with a strong reputation that is making a difference for LGBTQ and Allied business owners. I hope my legacy is in the work that the Chamber has done to create a seat at the table for the LGBTQ Business Community and will do going forward that creates broader economic opportunities for the LGBTQ community and especially BIPOC, the Trans community and women.
What are some of the accomplishments that you are most proud of since the Chamber launched?
I am extremely proud of the growth of the organization and not just the dramatic growth in the number of members and Corporate Partners but the strong collaborations we've created to help support our members. For example, we have a strong strategic alliance with the U.S. Small Business Administration that has generated incredible access to resources for our members. We've also grown the number of LGBTBE® Certified businesses in the region and have the highest number of certified members across the State of Texas.
We've created strong International collaborations with the British Consulate General-Houston and Consulate General of Mexico-Houston. I am extremely proud of the collaboration with the Texas LGBTQ Chambers of Commerce, which includes the Austin LGBT Chamber, North Texas LGBT Chamber and San Antonio LGBT Chamber, and the amazing work we have done together through advocacy and connecting members across the state.
With these accomplishments and more, it's a collective effort on many fronts. I have extreme gratitude for our Inaugural Corporate Partners, Founding and Inaugural Members, past and present Board Members, Founding Leadership Council, Executive Administrators, volunteers and our entire membership who are part of this amazing journey to our 5 year celebration. They have collectively dedicated time, talent and treasure and are part of our amazing success since 2016.
What opportunities do you see ahead for the Chamber and the LGBTQ+ Business Community?
I often say…we are just getting started! I've been told by mentors in the past that I'm a person that hits the top of the mountain and where most people would be celebrating, I'm looking for the next challenge. It's true…and while this milestone 5 Year Anniversary is definitely a HUGE accomplishment, I see so much that we must do to level the playing field for LGBTQ+ entrepreneurs. We have to ensure that LGBTQ business owners who are BIPOC, trans or women have access to as many resources as possible to succeed. When they succeed, we all succeed. As a community, we have to take stake in their success and help them grow and thrive to raise up the entire community.
Our overall community is woefully behind when it comes economic opportunity and I believe the Chamber and Foundation have an opportunity to spearhead groundbreaking work, to be a convener, a collaborator and bring visibility to the economic needs of the LGBTQ community. If our community does not take responsibility to address the start economic inequality, who will?
Next mountain? I'm in!