Ashley Brundage (she | her), Empowering Differences
Ashley T. Brundage (she/her), Empowering Differences
"I really wanted to focus each and every moment on empowering others and I felt that I could shape a larger impact out on my own."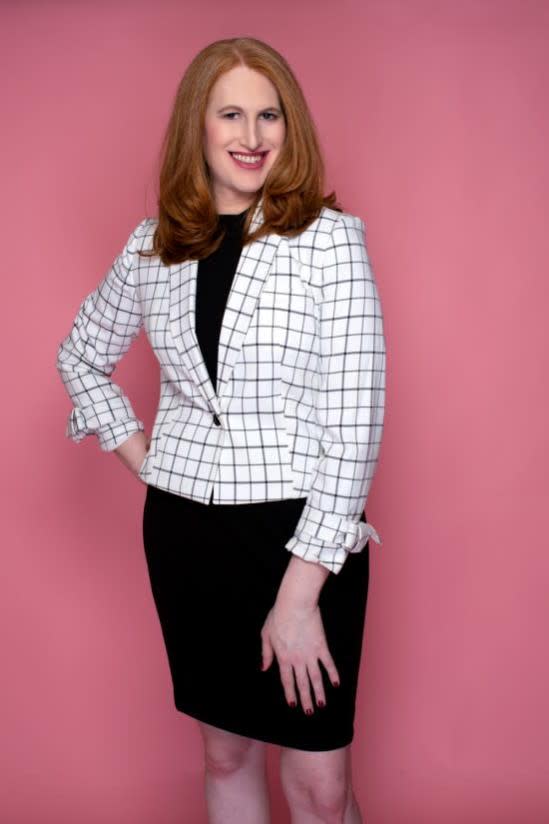 Ashley T. Brundage (she/her)
President/Author
Gold Stevie Winner - Social Change Maker of the Year
Linkage - 2021 Executive Impact Award Winner
It was an honor to talk with Ashley T. Brundage, Founder and President, of Empowering Differences. Earlier this year, Ashley was the featured guest speaker for Pride Across Texas where she shared insight about the empowering differences that we all bring to the table. We talked with her about her business but also her experience as an LGBTQ+ business owner. Empowering Differences is an LGBTBE® Certified business.
About Ashley
Ashley T. Brundage is the Founder and President of Empowering Differences. While seeking employment at a major financial institution, she overcame harassment, discrimination, and homelessness to empower her differences. Not just her status as a transgender woman but also missing the chance to go to college growing up due to her transition, Gender, Education, Ability, and Religion played key parts in her journey of empowerment. Starting her second career as a part time teller she rose to National Vice President of Diversity and Inclusion in less than 5 years.

Out of her experiences, Ashley created her 4-Step Process of Empowerment. Empowering Differences is the intentional action of using power and authority for yourself or others while positioning ways in which you are not the same as the people around you. Using your differences, what makes you unique, to empower yourself and others to make real change happen for you and your business. Ashley captured this 4-step process of using empowerment to cultivate change.
You can read more about Ashley in this interview and we're 'confident' you'll love her most listened-to music track! Once you hear Ashley speak, you'll understand why this song rings true.
Tell us more about yourself?
I am the proud mom of 2 amazing teenagers who loves to empower others by giving back to the community. I also volunteer as the vice chair for the national board of directors of GLAAD.
What led you to launch your company, Empowering Differences?
I saw the need for leadership-based programming to drive all people to leverage empowerment for all differences. Sadly, I had to face harassment, discrimination, and homelessness to see this need firsthand. People who might be in a privileged position for one of their differences should come to see the need for this as true leadership development opportunities for all people. My company lives in a special place to help organizations embed empowerment into all of the human capital programming and the empowerment is the tracked into measures of impacts.
Thank you for being our keynote speaker at Pride Across Texas. We received such great feedback about your presentation. During your presentation, you talked about the 10 Empowering Actions. For our blog readers, can you give a highlight of the 10 Empowering Actions? Where can our readers learn more?
These 10 actions all combine empowerment (APP- Authority, Power, and People) to the corresponding action to showcase the impact. The impact will be easier to track when you use the APP of empowerment.
Click here to read about the 10 Empowering Action to Leverage Change.
Check out the recording below to hear Ashley's presentation at Pride Across Texas.
Can you share more about the services that you offer through Empowering Differences?
Gladly! I help grow and strengthen leaders through my programming which includes speaking/training, professional development online curriculum, consulting on DEI/Leadership/Empowerment, and Empowering Recognition Programming. Recognition programs are conferences and events surrounding my 4 empowerment steps and the actions.
Who is your ideal client?
Anyone looking to drive more measured business results by connecting through empowerment and the educational resources we have created. I support large corporations through events and ERGs but also work with small to medium sized businesses since not everyone can have the budget to have a DEI officer. My content also has a B2C component for individuals who are seizing control of their professional development.
You took a big risk and left your role at PNC to focus on Empowering Differences full-time. First, congratulations! Secondly, that's a BIG decision! Can you share more about the background on the decision to focus on your company full-time both as an LGBTQ+ business owner and entrepreneur in general?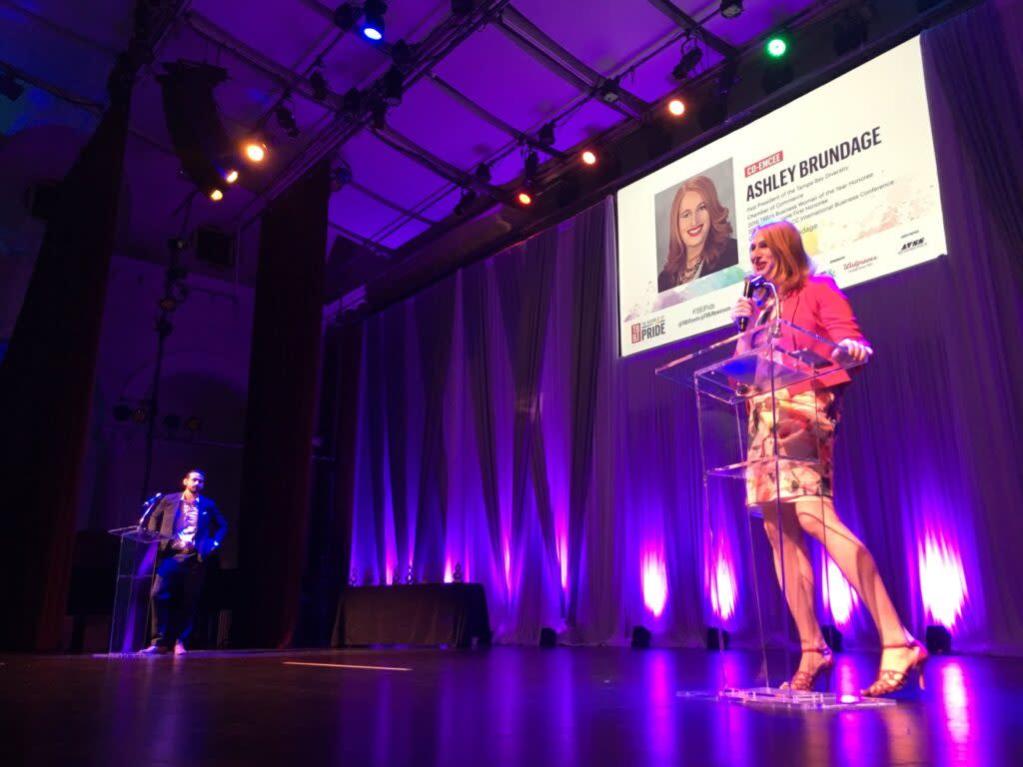 Honestly, I really wanted to focus each and every moment on empowering others and I felt that I could shape a larger impact out on my own. I was facing several situations while trying to grow my business where I lost out on potential clients since my main job was for the bank. Going out on my own allows me to remove any potential barrier or conflict from working with any client.
What has been key to your success?
Simplify your approach to driving impacts for your business. I spent 6 years building a speaking and training company but once I created my 4-Step Process of Empowerment then everything began to fall into place. I would also add being an LGBTBE® Certified business has made a huge difference in gaining new clients for me.
Do you think there are unique challenges for you as an LGBTQ+ entrepreneur?
Well yeah of course there is! In both my state of Florida and in Texas, DEI and LGBTQ+ topics are seen as very political when they are actually apolitical topics in theory. So, navigating this while being true to my family and broader LGBTQ+ family is not easy at this time. I feel it is important to be vocal when segments of our community are not being empowered. Also, since I am LGBTQ+ and trans I am often placed into just speaking to an LGBTQ+ group. But my leadership and empowerment research and program are a benefit for all. I think it is important to not pigeonhole people based on one layer of their differences.
What's ahead in the next couple of years for Empowering Differences?
I have the Voyage of Empowerment setting sail November 12-17 2022, and then another sailing Sept 16-21 2023. Those events and other new ones I create will be leadership development based conferences to help people learn and grow. I also have another leadership book in the works for 2023.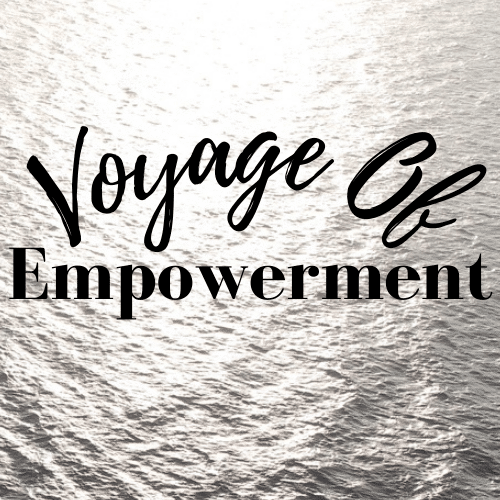 Learn more about the Voyage of Empowerment cruises here.
Now for some fun…rapid fire!
What's your favorite thing to do when you're not working?
Theme parks are so much fun especially when I can go with my kids.
What's your favorite food?
Steak cooked rare.
Favorite sports team?
Probably the Tampa Bay Lightning and/or the Bucs…. Yes, I am from Tampa….
Where do you call "home" in terms of where you were raised?
Tampa
First app you typically check in the morning?
Text to see if my kids need anything.
What is your most used app?
Gmail/ G Suite since that is how I run my business. Mail/Calendar.
Person you FaceTime most often?
My sister Stacey who lives in Thailand.
Most listened-to music track?
Confident- Demi Lovato
Is there anything else you want to mention about you or your company?
Readers can access the Self Assessment below. The Self Assessment is the first activity in the 4-Step Process of Empowering Differences. Also, I'm sharing a link to my book, Empowering Differences, as well as a link to reach out about bringing me in as a speaker.
Get the Self Assessment - The Self-Assessment – Empowering Differences
The Book - Empowering Differences Book

Book Ashley as a Speaker - Speaking Engagements
Learn more about Ashley & Empowering Differences

Website - https://empoweringdifferences.com/
Connect on social media to stay up to date on Empowering Differences:
Connect on social media to stay up to date with Ashley: