Board Member Spotlight: Jack Berger
Chamber Chat - Back to Business Blog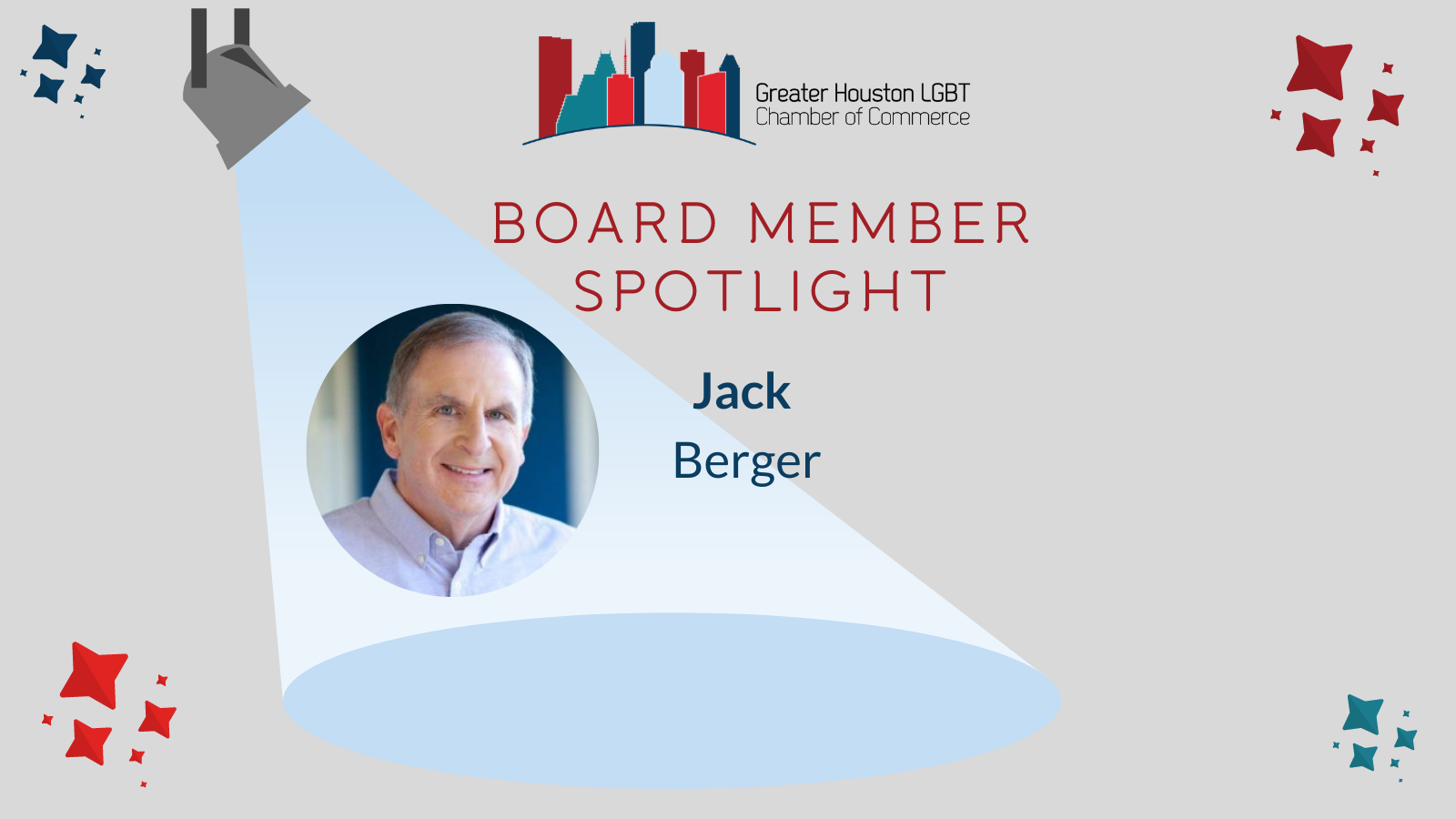 We love highlighting members who give back to the Chamber through their time and talent. Our Board members certainly qualify as they devote countless hours volunteering for the Chamber. The Chamber Board is committed to supporting our members and a thriving organization that helps build a strong LGBTQ & Allied Business Community.
This month, we are highlighting Jack Berger (he/him/his), who serves as a board member for the Greater Houston LGBT Chamber of Commerce. Jack has been an outstanding advocate for the Chamber. He definitely understands the power of the LGBTQ & Allied business community!
As you read more about Jack, you'll see his passion for the LGBTQ community, sports (yep!) and giving back through the many organizations that he has volunteered with throughout the years. We're lucky to call him one of our board members!, Read on and check out a few fun things fun things about Jack. Can you guess the first app he checks in the morning?!?!
We appreciate Jack and express our gratitude for his tremendous dedication and service to the Chamber!
You officially joined the Chamber Board in 2019. Thank you for your service! Why did you decide to volunteer for the Chamber Board?
As a Senior Sales Manager with OutSmart Magazine, which is a Founding Member of the Greater Houston Chamber of Commerce, I have been very involved from the start. My leadership commitments to other LGBT community organizations were ending, so I volunteered to increase my responsibilities with the Chamber at this point.
Why do you feel it's important that the Chamber not only exists but thrives?
Selfishly, I work directly in the LGBT community, so having a thriving Chamber means that we have a seat at the table. We need for our community to be represented throughout the spectrums of what is important in our city. And when you have economic clout that represents power, strength and respect.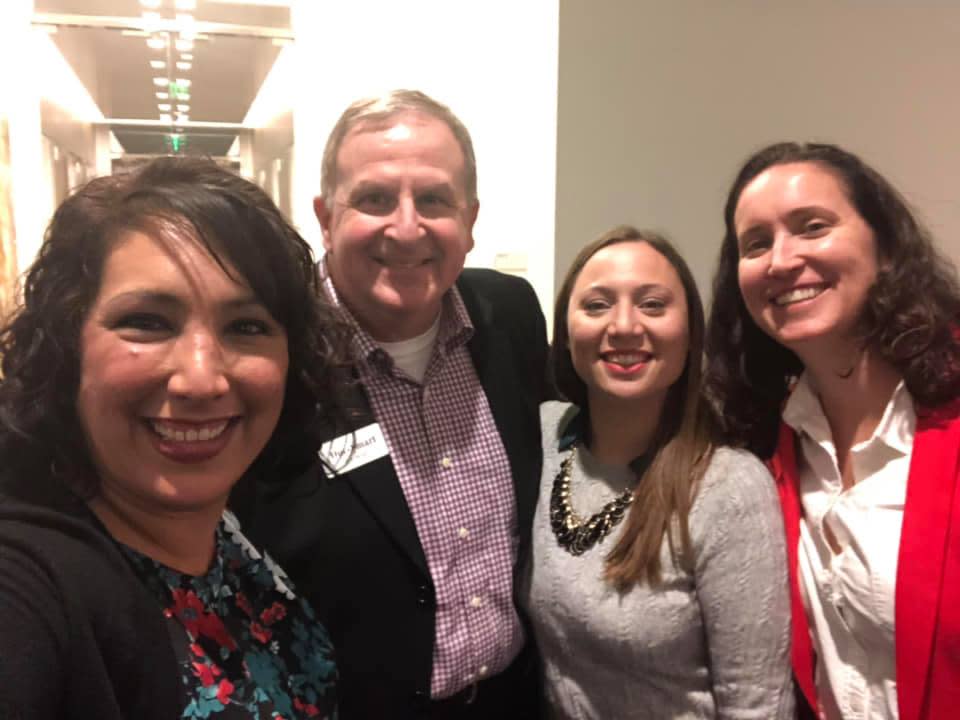 Where do you see opportunity for the LGBTQ Business Community in the next 2-3 years and how do you think the Chamber can play a role?
For me personally, one of my goals was for the Houston Astros to hear my plea to include a PRIDE Night in their annual calendar. Not only did the Chamber play an integral role of getting the Astros to commit to their first-ever PRIDE Night, but we also met with the Houston Rockets, and they too scheduled a 2020 PRIDE Night. Unfortunately, both were cancelled by the Covid-19 situation, but we now will have these moving forward annually. And most recently the Houston Texans have spoken directly to the Chamber to see how they can participate with our community as well. These are giant steps in the right direction.
What opportunities do you see in the years ahead for the Chamber to have impact around our vision of economic inclusion?
By having more Certified LGBTBE® companies in Houston, our LGBTQ+ owned businesses will have a fair shot at getting new business. And, if we support each other's businesses the bottom line across the board will improve.
What advice would you give new members joining the Chamber to maximize their membership?
PARTICIPATE. It's simple…effort in, equals results out. Attend the virtual or in-person Brewing Up Biz and the Happy Hours. Talk, listen and learn. There is a ton of talent in the LGBT community and most are more than willing to share their struggles and triumphs with you.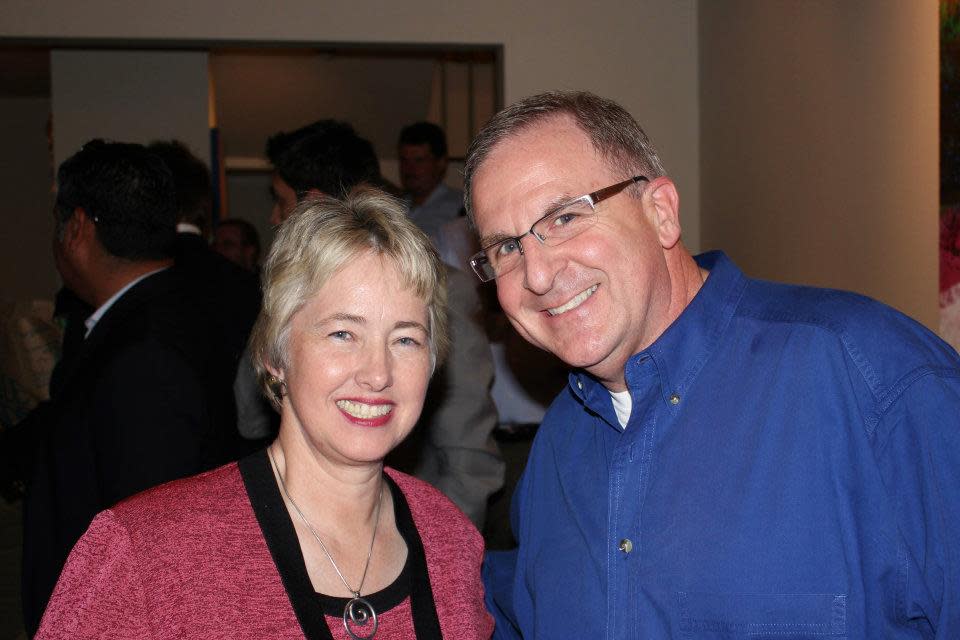 Why do you think it's important that the LGBTQ Business Community have a concentrated voice?
If one is good, more is better! Whether it's eating cookies…or, the presentation of a voice that not only is loud, but has substance. The LGBTQ Business Community is formidable when we stand together. For many outsiders, this may be the first time they've heard from us, and if the voice is solid, we have a much better chance of being taken seriously.
We are proud to call the OutSmart Magazine one of our Founding Members and LGBTBE® certified businesses! Can you share more about your company and how has your company benefited from being part of the Chamber?
OutSmart has been publishing for 27 years all with one local owner. We continue to be the voice of Houston's dynamic LGBTQ community. To be able to create the content and artistic design month after month continues to impress me with the few staff members that we have. I hope the Houston LGBT community appreciates what they have in OutSmart.
We benefit from being affiliated with the Chamber in many ways, but just like our fellow members we must put forth some effort to fully take advantage of what the Chamber can offer. So, we try to get involved and participate at almost all of the events, after all networking is at the heart of our business. What better place to find individuals, businesses and services that want to reach the LGBTQ demographic?



What's the best advice you ever received in business?
My dad wasn't traditionally trained as a marketer but he thought outside the box. His personality and confidence made him an outstanding salesperson. How will people remember you…My dad was in liquor sales. So, he could tip a bartender a couple of dollars…but no, he preferred to tip with lottery tickets…he was giving them a chance for a big payoff and I think it worked. And, no ordinary business cards for him, he left behind a 14" miniature baseball bat with his name and number on it. Figure out what makes you special, it doesn't have to be a gimmick…just memorable.
Now for some fun…rapid fire! What's your favorite thing to do in HTX when you're not working?
Total sports nut here…Baseball, football, basketball, soccer. And, I can still get around a tennis court if dared.
Barbeque or Mexican, and where do you go for it?
I'm from Brooklyn…so obviously Mexican please! I'm a big fan of Gloria's. But Teotihuacan or La Tapatia are on my go-to list.
First app checked in the morning?
Facebook
Most-used app?
HEB Online and Venmo (those darn kids)
Person you FaceTime most often?
Mom
Most listened-to track?
Anything country
Anything else you want to mention about you, your company or the Chamber?
Even though I came out later in life (I have two amazing sons to show for the early years!), I feel like I've been making up for lost time by getting very involved in the community. I've been lucky enough to work for an organization that is like a small family and has allowed me to meld my work with my personal participation and volunteering.
I've been the president of Bunnies on the Bayou, EPAH - the Executive Professional Association of Houston, and the Houston Tennis Association, all LGBT groups. I have been on the board of OutReach United, Bayou City Performing Arts and the Lesbian Health Initiative. There are a ton of great people doing great work to move the LGBTQ community of Houston forward – The Chamber is helping lead the way. I would welcome any and all to join us – together we can, and will, make a difference!

Check out more about OutSmart Magazine at www.outsmartmagazine.com
Images