Building a Promotional Domain Registration Strategy

BUILDING A PROMOTIONAL DOMAIN REGISTRATION STRATEGY
Getting eyeballs to your online property is always the goal if you do business online or use the Internet to promote and share information, so having a comprehensive promotional domain strategy is key to your success.

Knowing that domain names are fundamentally "rented" on a yearly basis for a nominal expense, your domain strategy can easily evolve with your annual business planning. The specific tactics you use to build a promotional domain strategy will depend on your promotional objectives, which may include one of the following common approaches.

1. Register domains to drive traffic to your main domain


The aim is to funnel traffic to one main website or to sections within by using custom domains that drive novel sources of traffic.


For example, Kelloggs.lgbt could point directly to the LGBT programming or employee resource section of the main Kellogg.comwebsite. This not only simplifies access and improves the user experience, but it also boldly accentuates Kellogg's commitment to diversity and inclusion.


It's also possible to focus on registering domain names that contain key words linked to your product, service, industry or audience. Type-ins have a history or garnering traffic in ways your brand marketing efforts can't. Examples such as cereal.com for Kellogg's or Dallas.gay for the City of Dallas's tourism efforts could prove invaluable to driving traffic if pointed to a main website.
2. Register domains for multiple verticals


The goal is to develop unique websites for niche segments of your business or audience, such as geographic areas or product lines. Although more investment is required to develop multiple websites and SEO strategies for each, the end result is that it helps deliver customized offerings and better target specific types of sales prospects.


An example of this is PopTarts.com, where a Kellogg's brand lives on a unique property outside of Kelloggs.com. It not only gives the brand the opportunity to have its own personality, it also provides for different user functionality and engagement not provided on the Kellogg's main website.

3. Register domains for specific marketing campaigns


Similarly, if you're running a particular marketing campaign to target a specific demographic, introducing a new product, or expanding in a new market, you might want to register a new domain for these campaigns. These might include "micro-sites" to support a campaign, such as summer promotion or a unique Pride offer.


For example, PopTartsPride.lgbt is a domain that Kellogg's could use on a temporary basic to compliment a brand campaign deployed by PopTarts during Pride season. Operational for a limited period of time only, the domain and micro-site serve a limited function and provide their own distinct analytics and campaign metrics.


Whatever your goal, and whatever your budget, developing a promotional domain registration strategy is a proven way to ensure your company, brand or message gets noticed on the world wide web. Every Internet user responds and engages differently with domain names, so don't limit yourself to a single option for them to find you online.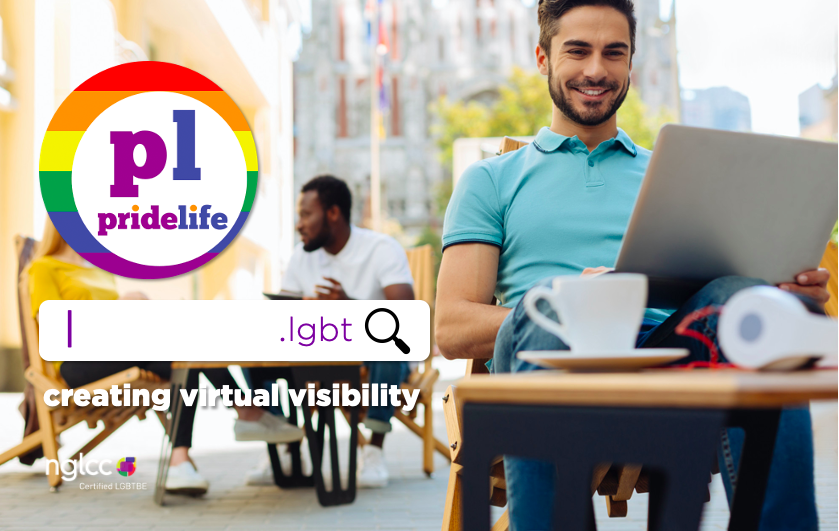 JOIN THE .LGBT COMMUNITY ONLINE
AND BE PROUD OF CREATING MORE LGBTQ VISIBILITY
10% of all new .LGBT registrations will benefit ongoing projects and initiatives of the Greater Houston LGBT Chamber of Commerce
but that's not all …
You'll also get 10% off your new .LGBT registration!
Register your new .LGBT domain at www.pridelife.lgbt with the coupon code HOUSTON and get featured in PrideLife's next "LGBTBE Week" campaign.
Offer available through December 31, 2021
Images