Cadence Bank's Supplier Diversity Program Includes LGBTQ+-owned Businesses

"We believe our supplier diversity initiatives assist in leveling the wealth gap and creating an environment conducive to providing all suppliers the ability to access contracting and purchasing opportunities."
We are proud of the many Corporate Partners that invest in the Chamber and our mission focused on economic inclusion for the LGBTQ+ community and supporting LGBTQ+-owned businesses to grow and thrive. Cadence Bank is no exception! As one of our Bronze Level Corporate Partners, Cadence Bank is making strong commitments to the LGBTQ+ community through a variety of actions including the announcement this year newly launched Supplier Diversity Program, which includes LGBTQ+-owned businesses.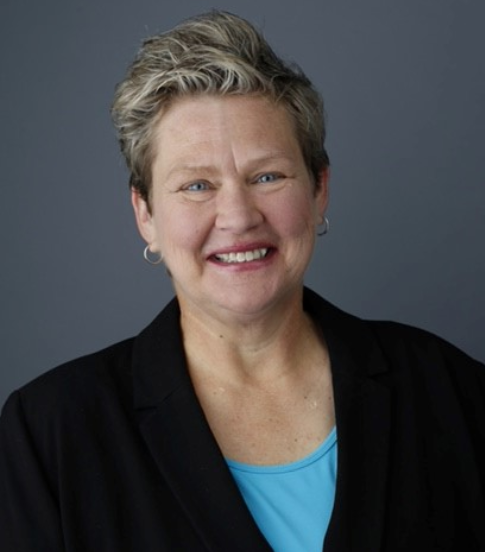 We had the opportunity to learn more about the Supplier Diversity Program from Sandra Surma, C.P.M., Director Supplier Diversity at Cadence Bank.
Can you tell us about Cadence Bank's newly launched Supplier Diversity Program?
Earlier this year, Cadence Bank's Supplier Diversity organization, which resides within our DEI office established a five-year, proactive diverse supplier business strategy focused on policy development, marketing and communications, data analytics and tracking, incremental program goal setting, and program metrics and expectations.
It's with these strategic initiatives that will collectively advance business opportunities for diverse businesses and assist us in furthering economic development and a culture of inclusivity in the communities we serve.
The Supplier Diversity Portal, available via cadencebank.com, allows suppliers to register in our searchable database for the opportunity to compete for the bank's business and serves as a hub of supplier information that Cadence Bank will use when considering vendors for a product or service. The database is available for all businesses to apply, and through the registration process they will be placed in a specific category within the platform.
Why did Cadence Bank decide to launch the program?
We believe our supplier diversity initiatives assist in leveling the wealth gap and creating an environment conducive to providing all suppliers the ability to access contracting and purchasing opportunities. This encourages the utilization of marginally represented businesses such as women, minority, LGBTQ+, and veteran-owned business enterprises.
Why is it important that LGBTQ+-owned businesses are included in the program?
Our initial assessment of our current vendor base was very successful in identifying the diverse segments of vendors that we already use. We have a strong starting point on which to build, and there is an intentional focus to expand vendor usage across the segments where we want to focus our numbers today. The LGBTQ+ business community is one of those targets. We intend to change our strategies by conducting outreach to targeted segments to get those vendors registered in our portal allowing Cadence to include them in our RFP and evaluation processes.
What are the goals for the program over the next few years?
A strategic plan which is based on best practice in minority supplier development from the National Minority Supplier Development Council Inc. (NMSDC) is officially imbedded in the fabric of plan which has been built at Cadence Bank. Although NMSDC primarily focuses on minority owned businesses specially, some of the key principles and best practice also apply to LGBTQ+-owned business enterprises. The plan is broken out into short term (0-12 months), mid-term (1-3 years) and long-term (ongoing) goals.
What is the best way for a certified business to get engaged?
First and foremost, register in our Supplier Portal! If we don't know about you/your business and you are not in our database, we can't find you when we are sending out opportunities via RFP. Furthermore, by registering with Cadence Bank, your company will become part of the Supplier I.O. network, all companies that have access to their instance of the portal can view your registration specifics. A few benefits of registering in the platform:
Highlight your products and services for buyers allowing them to discover your information in one convenient place.
Efficiently manage all of your relationships from one account.
Seamlessly connect with other companies looking for diverse suppliers.
If two or more companies are requesting info from you, you can update it just once.
In addition, experience other opportunities to be recognized as a diverse supplier.
Cadence Bank is also committed to being the financial services institution that can earn your business. Our innovative financial solutions keep pace with your life and your business. Cadence Bank is here to help you thrive. We have a wide range of products and services that can supplement your banking needs. While completing our registration process we want to hear from you if you are struggling to find a banking partner. Visit our Supplier Diversity Internet page here to learn about our program and register in our portal: https://cadencebank.supplierone.co
Why is it important to Cadence Bank to be involved in the Chamber?
At the bank, we are focused on programs that that will make a positive, long-lasting impact on the communities and clients we serve. Through our financial contributions, we want to ensure the correct steps are taken to enact meaningful change via education and action. Equally important, we look for opportunities that will allow our associates to get involved with their communities and support these programs and initiatives in profound ways.
Is there anything else you would like to share about the program or Cadence Bank?
The Cadence DEI program, Symphony is led with intentionality, our Executive Management is involved, and our program includes assessments, metrics, and the support of our 53 person DEI council who serve on three subcommittees, Embrace We, Thriving Talent and Visible Value.
The DEI Council is a multi-cultural group of associates from varying levels and departments within the organization, mostly self-nominated. The Council will abide by the following mission statement:
Powered by Cadence's core values of Embrace We, Do Right, Own It and Fresh Thinking, we consciously foster a diverse, equitable and inclusive workforce with a shared commitment to collaborative innovation, sustainable growth and positive progress for our associates, clients, communities, shareholders and vendors.

Learn more about Cadence Bank:
Cadence Bank: https://cadencebank.com/
Supplier Diversity Portal: https://cadencebank.supplierone.co
Connect with Cadence Bank on social media: