Celebrating Pride 2023! Commissioner Lesley Briones
Celebrating Pride 2023!
Stepping Up and Marching Forward: Allyship During Pride Month and Beyond
By Commissioner Lesley Briones (she/her)
Harris County Commissioner, Precinct 4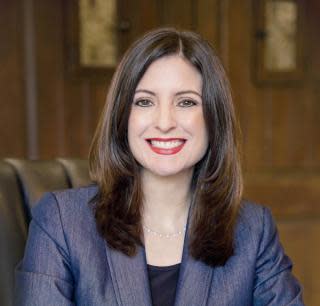 "As allies, we must amplify the voices of the LGBTQ+ community and stand in solidarity."
As part of the Chamber's Pride Month celebration, we are profiling Chamber Leaders, Chamber Members and other supporters to share their perspectives on what Pride means to them.
My three young daughters are the center of my world. From the moment my eldest was born, I have done my best to build a relationship of trust and understanding – one that serves as a foundation for them to pursue their passions, develop confidence in their abilities, and be proud of what makes them unique.
As parents, we all want our children to be celebrated for who they are. Yet we know that in Texas and across the nation, some people let fear or ignorance dictate how they treat people. Whether through hateful rhetoric or discriminatory legislation, the health and safety of our LGBTQ+ community is under attack.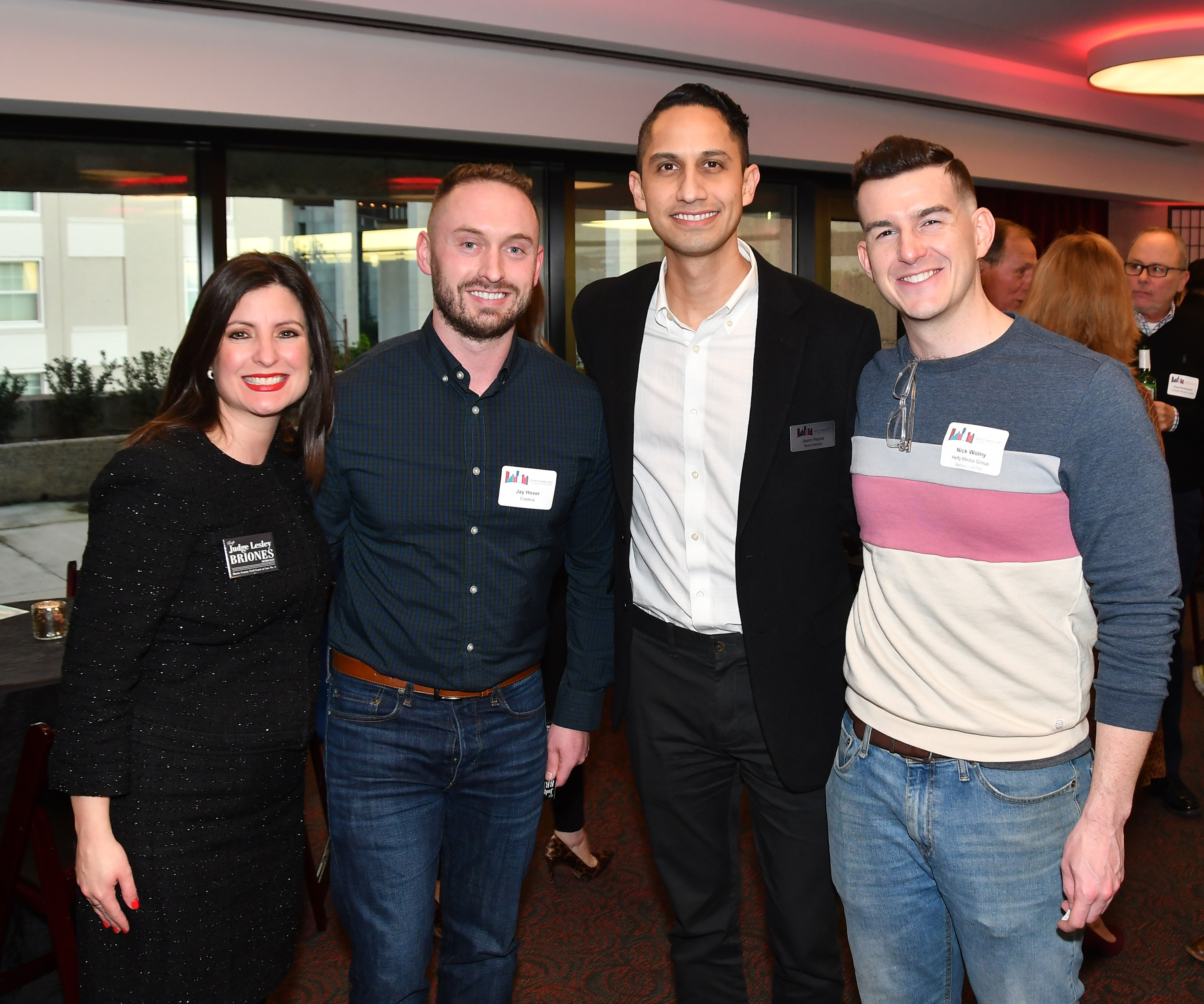 This is not the Texas our children deserve. As a proud ally of the LGBTQ+ community, I know that as we commemorate the 1969 Stonewall Uprising and celebrate LGBTQ+ history this June, we must also be forceful in challenging discrimination and advocating for the community.
It is not enough for us to pat ourselves on the back as we wave rainbow flags; in Harris County, we must also take action to oppose discriminatory legislation at the state level. When LGBTQ+ individuals and families can live full, safe, authentic lives, the future becomes brighter for all Texans.
Creating Safe Spaces
I sometimes struggle to explain the gravity of the situation in Texas to my daughters. For every anti-LGBTQ+ action at the state level — especially moving forward with a ban on lifesaving, gender-affirming care for transgender youth — it gets harder to answer their very valid question: Mom, what's the best way we can help?
Reflecting on my own childhood and journey as an ally, I have always been grounded by the same principles: fairness and justice for all people. Before I ever imagined that I could hold an elected office, I was an 8th and 10th grade public school teacher.
I cared deeply for all my students and advocated for their success. When my LGBTQ+ students were not accepted by their classmates — and many times, by their families — I learned the importance of being a confidante: someone in their life who made them feel safe.
My students did not need anything extraordinary — rather, it took an open mind, an open heart, and a willingness to listen. For me, the simplest way to be an ally has been to create safe spaces.
From my experience in the classroom, I became even more committed to pushing for a world in which all my students — and all of us — can live freely as our authentic selves.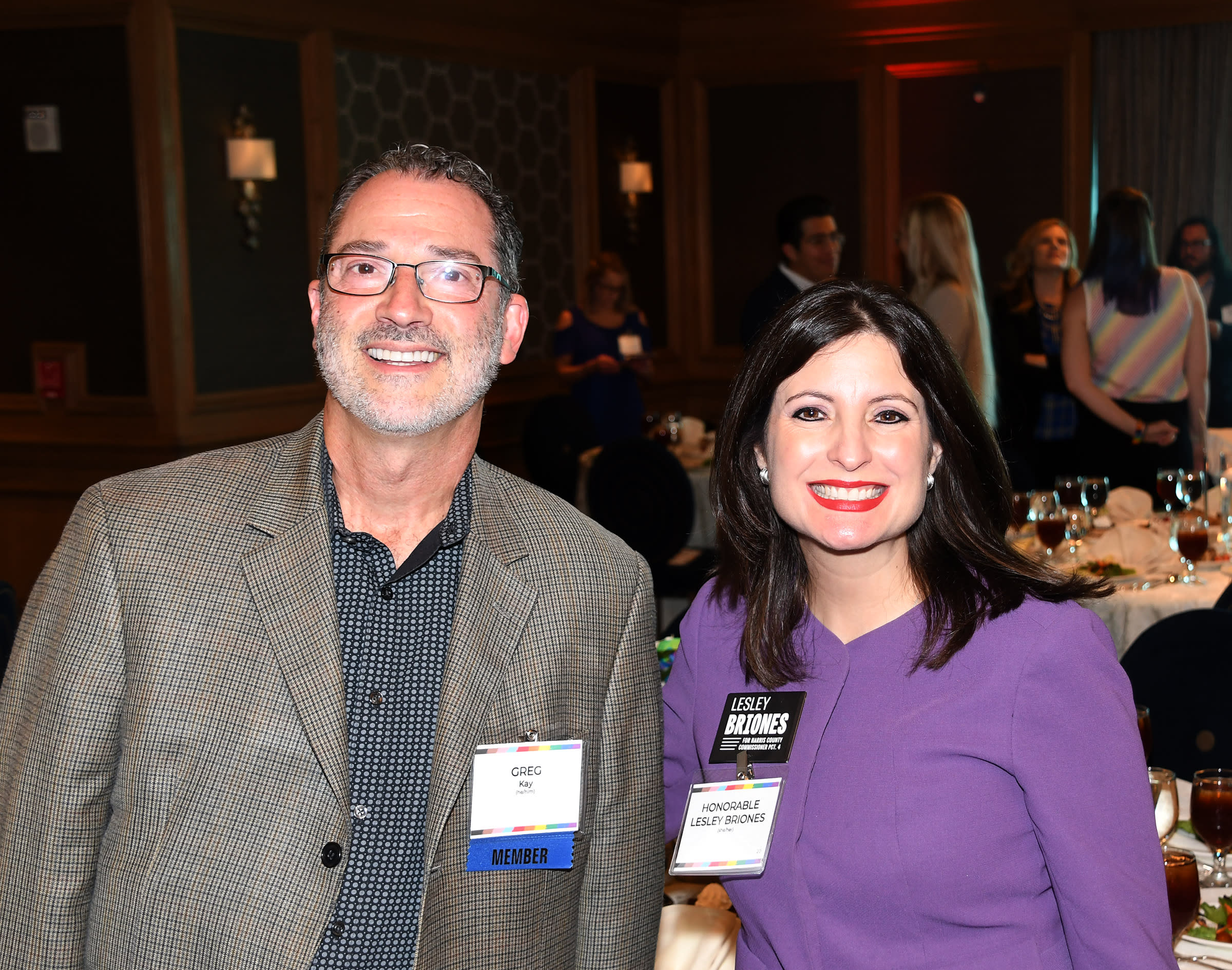 I also worked to create a safe space in my courtroom. During my time as a civil court judge, I was proud that the first marriage I officiated was a same-sex wedding; in fact, the majority I officiated were same-sex marriages. In my courtroom, people knew they would be celebrated, not just tolerated.
And in each of my elections, I have been proud and deeply grateful to have received the endorsement of the Houston LGBTQ+ Political Caucus, the oldest LGBTQ+ civil rights organization in the South. This endorsement has always been especially meaningful to me, as the Caucus has truly welcomed me and my family into their own.
To support the LGBTQ+ community as allies, we must foster safe spaces in personal and professional settings. Each year, when my daughters and I participate in events like Families with Pride and the Pride Parade, I have the chance to show them the Texas we are striving for — a Texas that embraces hope, joy, and unity.
Allyship in Action
When I took office in January as the new Commissioner of Precinct 4, my responsibility as an ally became more prominent than ever: in this role, I now have the privilege of taking concerted action to create change.
It started on day one – in Precinct 4, we have taken significant steps to create an inclusive environment that embraces the rich diversity of the communities we serve. Representation matters, and I ensured there was LGBTQ+ representation on my leadership team. I also implemented a far-reaching non-discrimination policy to which all Precinct 4 employees must adhere.
As allies, we must amplify the voices of the LGBTQ+ community and stand in solidarity – it is not our role to say what is best. In my capacity as Commissioner, I engage with LGBTQ+ advocacy groups, residents, and other stakeholders to hear directly from them.
In that spirit, we immediately sought opportunities to bring LGBTQ+ individuals to the table. Recently, I nominated Dr. Cody Pyke (she/they) to serve on the Harris Health Board of Trustees. With her exceptional qualifications and perspective as the first transgender and nonbinary person to serve on Harris Health's Board, Dr. Pyke will bring a much-needed perspective to inform the access and quality of care received by tens of thousands of people in our community.
Precinct 4 will also be advocating for the first Harris County LGBTQ+ Advisory Committee to center the voices of the community. The committee would make recommendations to Commissioners Court to improve economic, social, health, and safety outcomes for LGBTQIA+ residents.
The more people we can bring together in this fight, the more we can accomplish. We must work together to create networks of support, share resources, and advocate for positive change.
At Precinct 4, we work closely with the Greater Houston LGBT Chamber of Commerce to support LGBTQ+ and allied businesses, and we are exploring ways Harris County can promote certifications and other economic development opportunities for our LGBTQ+ local businesses.
And as allies, we must show up for the LGBTQ+ community. This year, Precinct 4 will participate in the Pride Parade and Families with Pride events — two of my favorite events of the year — for the first time ever.
Lastly, the teacher in me knows that knowledge is power — it equips us to challenge discriminatory attitudes and promote empathy and understanding. We must continue to educate ourselves about LGBTQ+ history, issues, and pain points for the community as lifelong learners and allies.
Our Work Doesn't End on July 1st
Ultimately, Pride Month must be a starting point, not a destination, for our allyship. As we celebrate the LGBTQ+ community this June, we must use it as a renewal of our convictions – an injection of energy into our fight against injustice.
In the face of discriminatory beliefs, behaviors, and actions we've seen in this state and across the country in recent years, we must fight stronger than ever for systemic change.
LGBTQ+ rights are human rights; fighting for LGBTQ+ rights is the civil rights issue of our day. To create the Texas that my daughters — and all children and their families — deserve, we must join the abolitionists, the suffragists, and civil rights activists on the right side of history.
Author Bio:
Harris County Commissioner Lesley Briones (she/her) is a native Texan and proud Latina who grew up on the U.S.-Mexico border. She is the daughter of teachers, who taught her the importance of education, hard work, and serving others—values that have defined her and which she now brings to the office of County Commissioner for Precinct 4.
Upon graduating with honors from Harvard University, she began her career as an 8th and 10th-grade teacher at two of the lowest-income public schools in the country. She then attended Yale Law School, where she led the Latino Law Students' public service initiatives and provided pro-bono assistance to survivors of domestic abuse and juvenile offenders. Briones returned to Texas to practice law at Vinson & Elkins LLP, then served as General Counsel and Chief Operating Officer of the Laura & John Arnold Foundation, a major national philanthropic nonprofit. She next became the Judge of Harris County Civil Court at Law No. 4. Judge Briones was the highest-rated Harris County Civil Court at Law Judge in the 2019 Houston Bar Association (HBA) Judicial Evaluation Poll and won the 2020 HBA Judicial Preference Poll. Briones co-founded the statewide nonprofit Texas Latinx Judges and serves as an adjunct professor at the University of Houston Law Center.
She and her husband, Adán, live in Houston with their three daughters and worship at St. Ambrose Catholic Church.
Learn more at https://hcp4.net/commissioner/.