Celebrating Pride 2023! Stephen Miranda, Bank of America

Celebrating Pride 2023!
Pride reminds us of how far we have come, and how far we still have to go.
By Stephen Miranda (he/him)
Board Member, Greater Houston LGBT Chamber of Commerce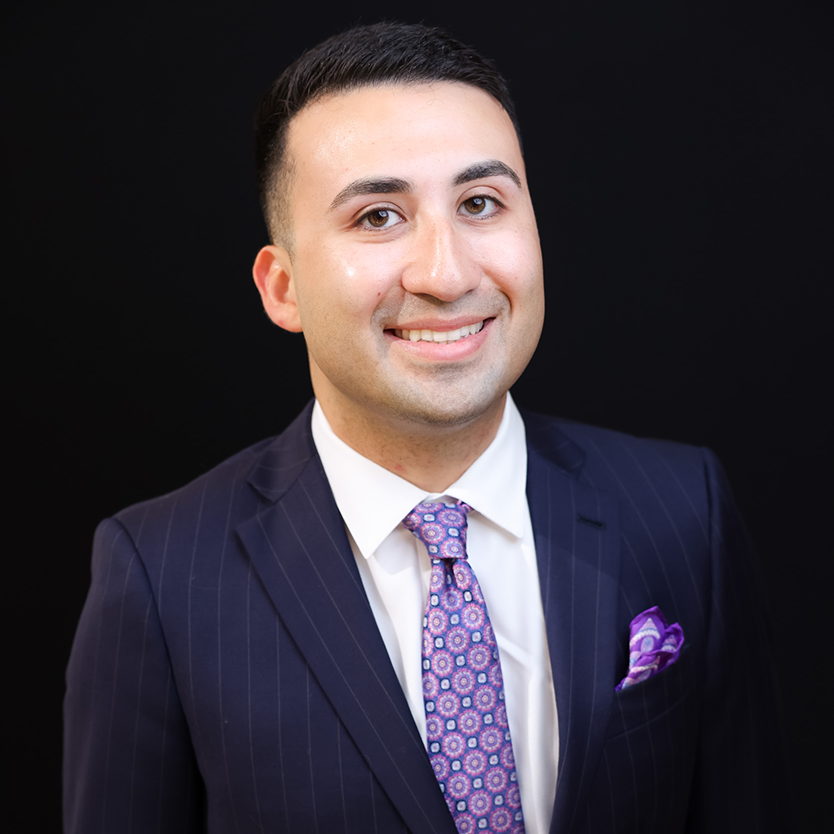 "I was born into our movement - into a gay family at a time when there was no such thing as a gay family..."
As part of the Chamber's Pride Month celebration, we are profiling Chamber Leaders and Members to share their perspectives on what Pride means to them.
It is 9:17am on Friday, May 12th. I am sitting on a bench in the lower hallway of the Texas Capitol annex outside of a designated Safe Room, awaiting the start of today's House of Representatives Session - where the future of gender affirming health care for transgender youth will be decided. To my left, an imposing member of Veterans for Equality stands guard at the end of the hallway intersecting the main corridor between the few of us gathered, the roaming DPS agents, and roving opposition groups (all wearing red, many visibly armed) glaring in our direction. To my right, lawmakers and their staff hurriedly shuffle through cubbied back corridors, aware of (and clearly avoiding) the fray. This is my fourth time at the Capitol this legislative session, and my fourth session of burning rubber back and forth between Houston and Austin in this intensifying struggle against a recurring surge of hateful legislation, and I have never seen things this portentous.
Today began (after an early drive up) with an offsite safety debriefing in the wake of last week's chaos, where members of our community were brutalized, zip-tied, and forcibly removed by DPS agents, chased and tormented by White Nationalists and KKK affiliates through the Capitol halls, threatened and harassed by antagonists trying to infiltrate our safe spaces in disguise, and their likenesses disseminated across radical right-wing social media for the doxing trolls to torment. Hopefully today will be better.
Our State Capitol has become a place of paradox. While parades of school children wander aimlessly through the halls on their end-of-year field trip, weaving through the various opposition groups, excitedly witnessing history in action, we are sheltered and under heightened alert, avoiding the perils this chapter of history holds for us. We've been advised not to venture outside of our designated safe spaces alone. Large groups will be escorted by Veterans for Equality volunteers. Legal observers are spread throughout the building in anxious preparation. These hallowed grounds that bear the legacy of our heroes, such as Barbara Jordan and Ann Richards, have become dangerous for us.
Given this state of affairs, the imperative of Pride becomes all the more magnified.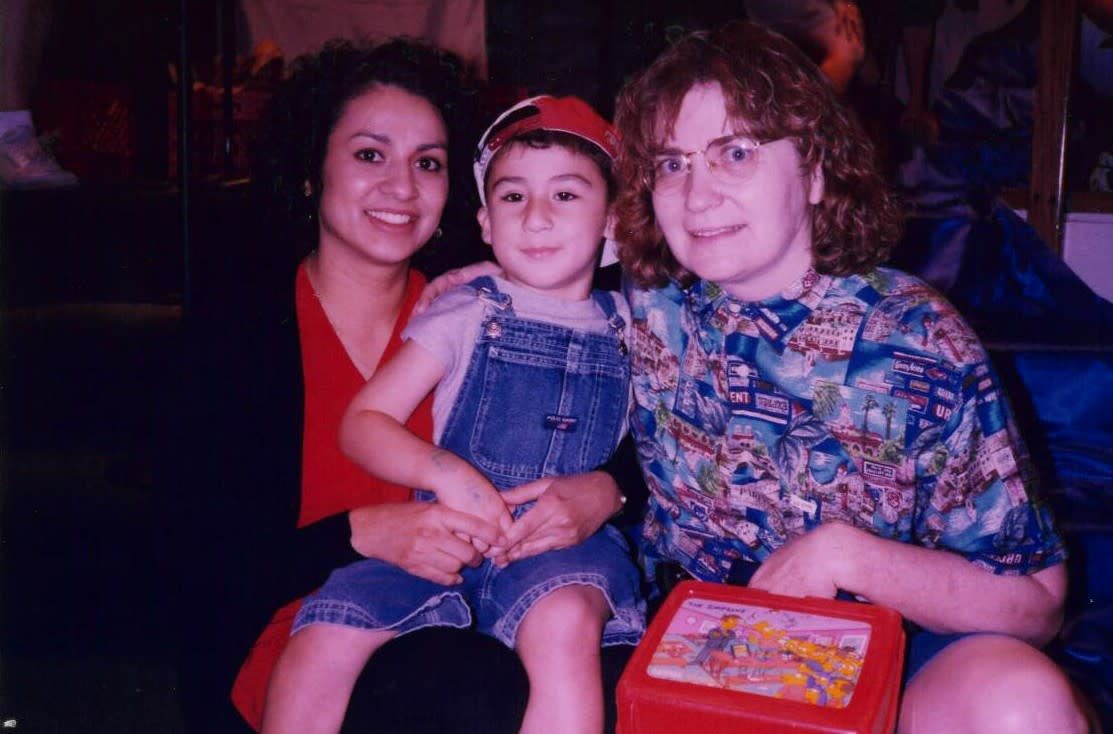 I was born into our movement - into a gay family at a time when there was no such thing as a gay family, in the same year AIDS became the number one killer of Americans under age 45. I am the gay son of gay parents, named after my mother's best friend who died of AIDS two years prior. At that time, being out and visible carried consequences – but being a family required it. Having a child takes you out of the safe corners of our bars and barrios and places you smack dab in the middle of PTA meetings, Boy Scout troops, Saturday sports games (yes, I played sports...my lesbian parents wouldn't have had it any other way) at the YMCA, and in the 1990s these were not places where we were invited. We had to kick the door in.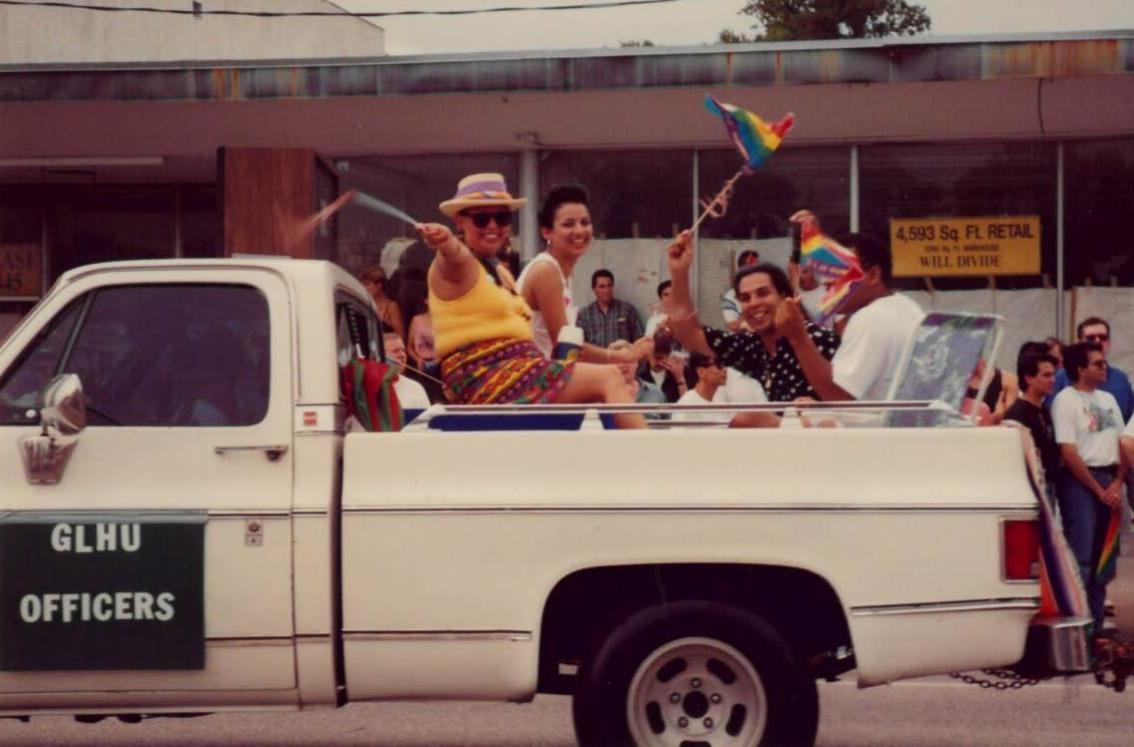 I often tease my parents, telling them that they are the most boring activist lesbians I know. Following the colorful legacies of Stormé DaLarverie, Rita Mae Brown, Del Martin, and Phyllis Leon – their activism was assimilation, and they prided themselves in being the "June and Ward Cleaver" of the gay community (and if you spend any amount of time with them, you can quickly decipher which is Ward and which is June). My existence was their resistance. In pursuit of acceptance, we had to show the world that, while we were proud of who we were, we weren't all that different. I learned early in my life that activism often ignores the urgency necessary for individuals and families who need world around them to change now – even if that change is incremental. The yelling and screaming and posturing may have a broader motive (and impact), but for our family to have a place in our community, we had to lead with grace and coax our adversaries into progress and forgive the imperfections of their growth.
Early in my childhood, we attended Resurrection Metropolitan Community Church (initially on Decatur St.). My parents thought it was important for me have a space, at least once a week, where the whole world looked like us – where we were normal. This was a space where traditions that often exclude us were reclaimed: gospel music, communion, holy unions (pre-marriage equality weddings), revivals, testimony, etc. Sunday service was a mosaic of religious customs to serve the spiritual needs of the diverse congregants expelled from various denominations and religious backgrounds, so we got to experience a little bit of everything. And the thesis of every sermon, every Sunday, was the same – God loves you, and you matter. And it was here that I had my first exposure to Pride.
I don't remember my first pride parade, but I do remember seeing Mayor Lee Brown the year he rode in the parade as the first mayor of Houston to ever do so. My parents started taking me when I was a baby to see the pretty lights and the floats. We lived right off Westheimer on Peckham St. (behind the Café Adobe) and it was a short walk over. There weren't many babies at Pride at that time, so I got lots of beads. And as I reflect on this, I can't help but marvel at their bravery. Even now, in 2023, we see cities holding separate pride events for families that are "safer" and "toned down." Free from protests and agitators. But my parents were determined to exist fully as a gay family – and that meant being gay in world of families and being a family in ours.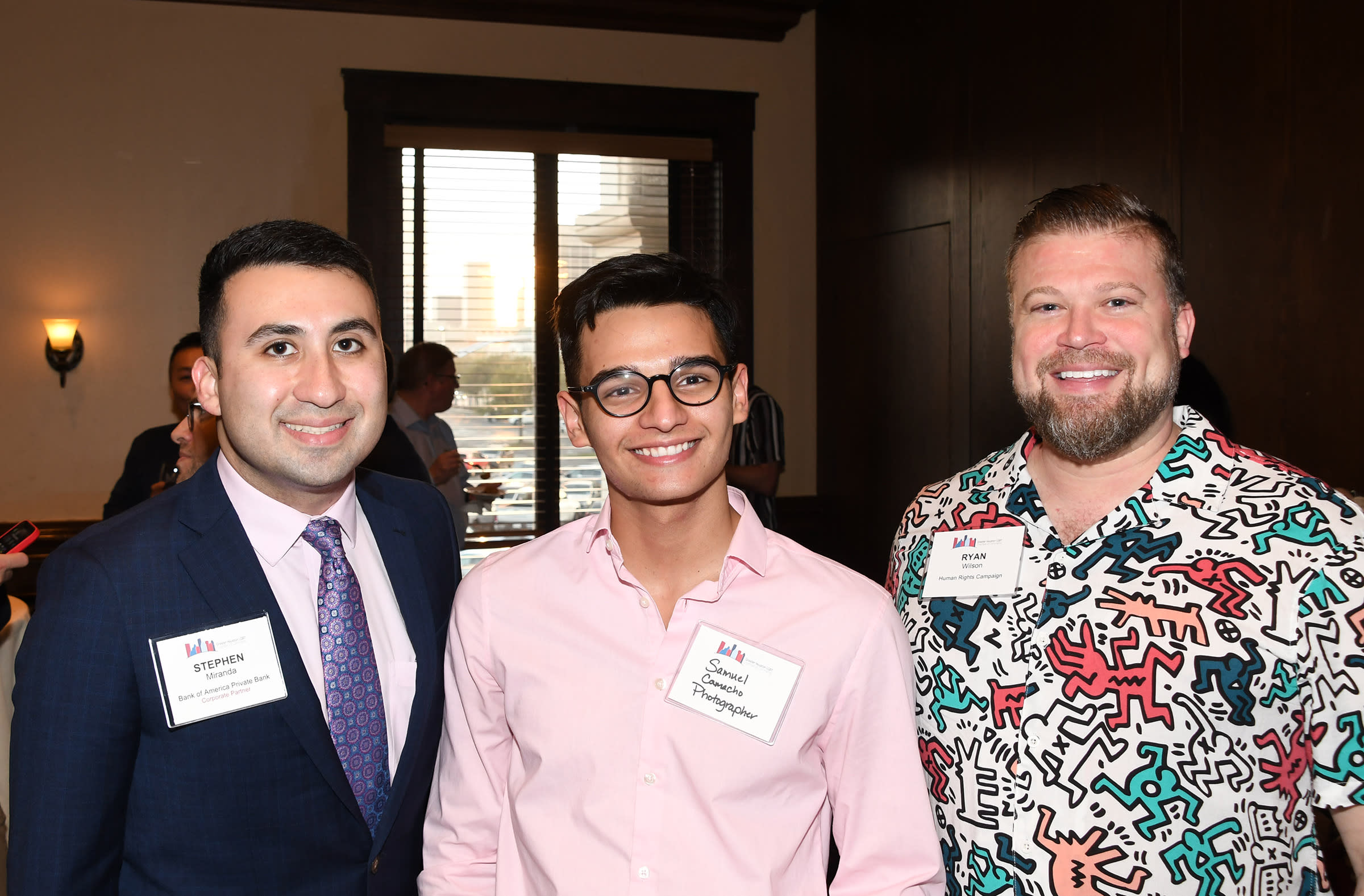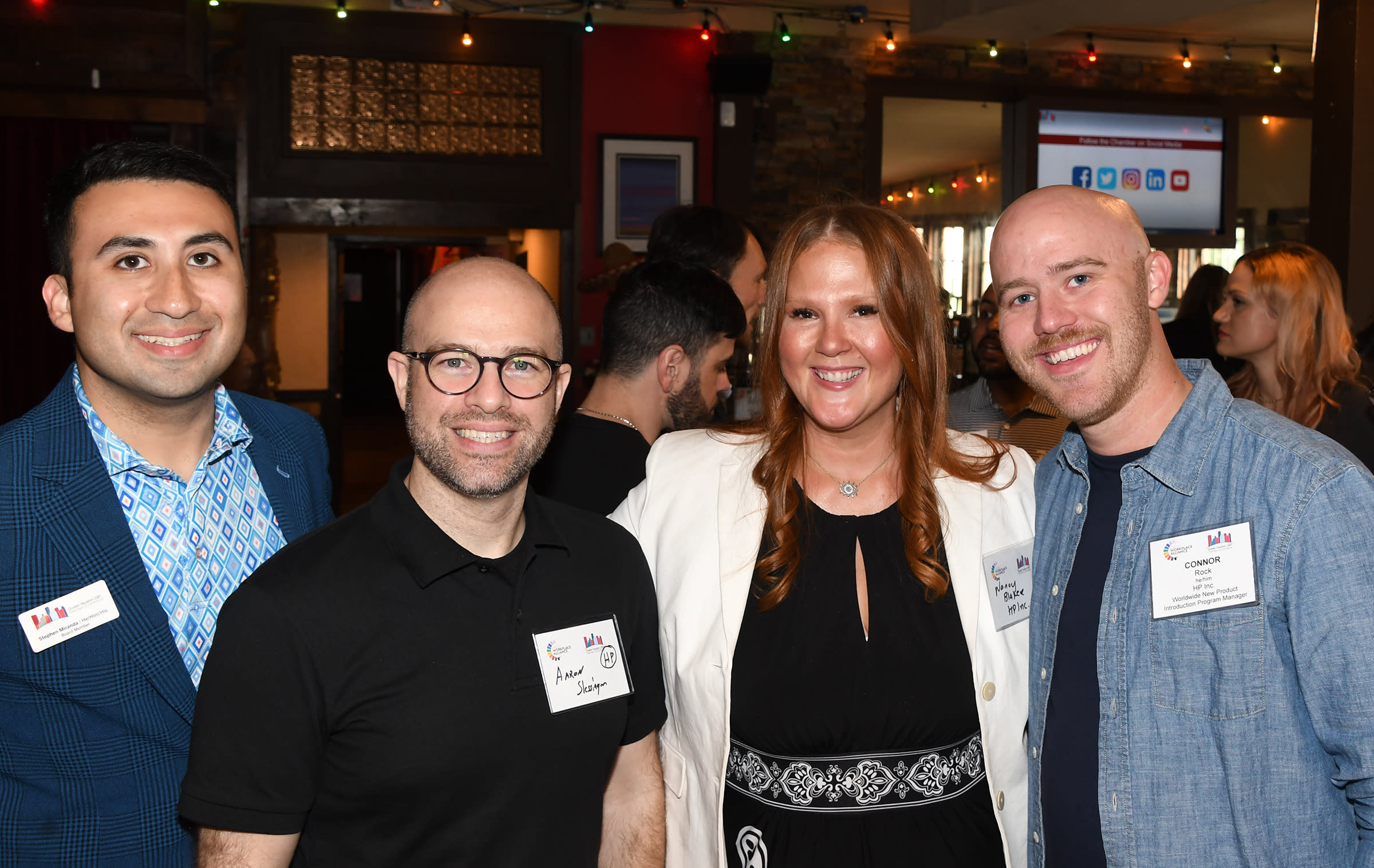 I do remember my first pride parade as an adult. It was one of the final years on Westheimer, and my friend Austin Ruiz (now president of the Houston LGBTQ+ Political Caucus – I am very proud of him) and I spent the day wandering the booths and listening to the bands, ducking in and out of the Half Price Books pretending to shop but really just needing a break in the air conditioning. We didn't know many people there. I had just graduated, and Austin was a senior - and Pride wasn't the cool place for average 18-year-olds to hang out like it is now, but we knew we were where we needed to be. We watched the parade from the curb of the Burger King (now Shake Shack) and wondered where we would ultimately fit in this community. Then we went to South Beach.
As I grew older, I found myself in the shadow of my parents. Everywhere I'd go, whether on Pacific Street in Houston or NE 39th Street in Oklahoma City (the closest gayborhood to the University of Oklahoma), I'd see a tableau remembered from their photo album or see a faded poster on the wall that has lasted both their time and mine. And eventually someone would recognize me as their son. So, I left it all behind and moved across the country to a little town on an island in the middle of the Mississippi River in the Southeastern corner of Minnesota - 35 miles from the closest gay bar across state lines, and two and half hours down river from Minneapolis. And for the bulk of my three years on and off there, this was never a problem. I was work-obsessed and didn't have time to go out. There were no Pride celebrations in Winona, MN (there were only 6 gay men in town), and I never felt the need to travel to participate in one. I missed the people in gay world I left behind but, not knowing where I fit in, I didn't feel much need to go back.
June 12, 2016 changed all of that. I will never forget turning on the news and watching a rolling screen of so many faces that looked like mine, with names that sounded like mine, all murdered in a place that we thought was safe. The massacre at Pulse Nightclub was the worst mass shooting in American history, but life in Winona just went on. While my parents were at vigils, I was at the office. While the gay community I grew up with was responding and communing, I was trapped in the middle of a river devastated and alone. Days later, I heard about the bomb threats on the Houston Pride Parade, and I asked my mother if she still planned on going. Her reply was resolute – "I'm going to be at that parade. This is how we fight back."
My isolation felt like betrayal, and I suddenly understood the purpose of Pride. Growing up in the movement, I always had the convenience of community, but never comprehended its power. It was time to cross the river and head to Players Night Club in La Crosse. And beyond that, it was time to come home and take my place in this fight.
May 12th ended much in the way it began. As the session started, I moved to gallery of the House of Representatives to attend the vote. It was the last item on the agenda, and the balcony slowly grew more and more peppered with red shirts and purple shirts (us). Like always, I wore my suit to the Capitol in the event I needed to appear important, but I had purple bandana tied around my arm in solidarity. As we moved through the various floor items and grew closer to the vote, DPS agents began to pour in and fill the open spaces around us. In the many sessions I've attended, I have never seen more than 6 in the gallery, but by the end of the day I counted 55 armed agents surrounding us, one with the muzzle of his assault rifle hovering less than two feet away from my head. And as anticipated, we lost the vote and TX Senate Bill 14 passed and was sent to the Governor's desk to be signed into law.
Our liberation has not come. We live in a world where we are not equal, and sadly our progress has begun to unravel. Anti-gay and trans legislation is sweeping this nation, and transgender people are being murdered at an increasingly higher rate year after year. This year, LGBTQ+ organizations in Florida are cancelling their Pride events in response to new laws attacking our community and fear of violence.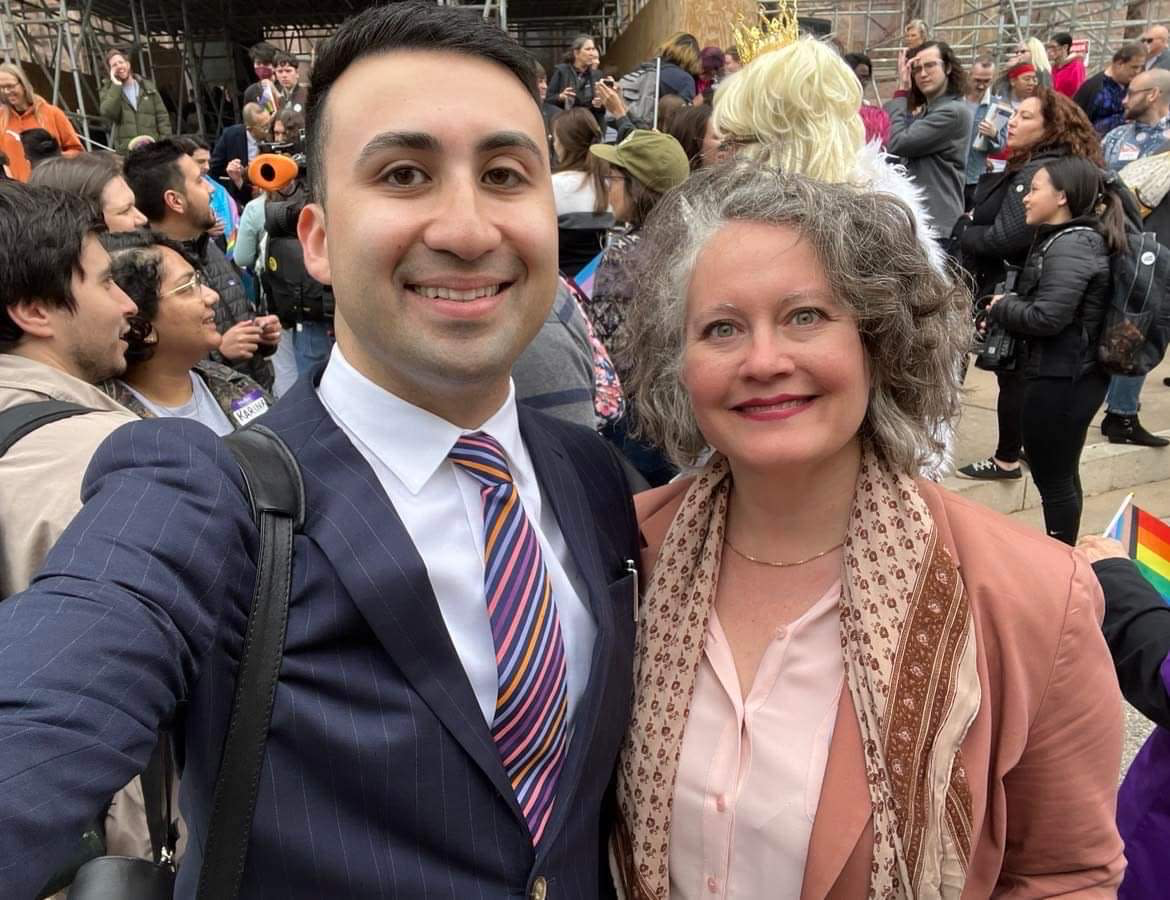 But there is hope hidden in all of this hate. We are approaching an inflection point, and the reason we are seeing escalating aggression toward us is because we are winning. Don't confuse these battles for the war. This fight has been decades long and may have decades to go – but the winds of change blow at our backs and our history (which they are trying to erase...I wonder why…) evinces our efficacy.
I was born to gay parents who lived a very different gay life than me. They were kicked out of their homes when they came out and evicted from housing when the wrong people found out. They were threatened, run off roads, harassed by police in bar raids, etc. And this isn't to say that my life has been without challenges – but in 1994 there were not openly gay, Senior Vice Presidents at Private Banks in the South. Today there is one – me.
So what does Pride mean to me? Pride is a reminder.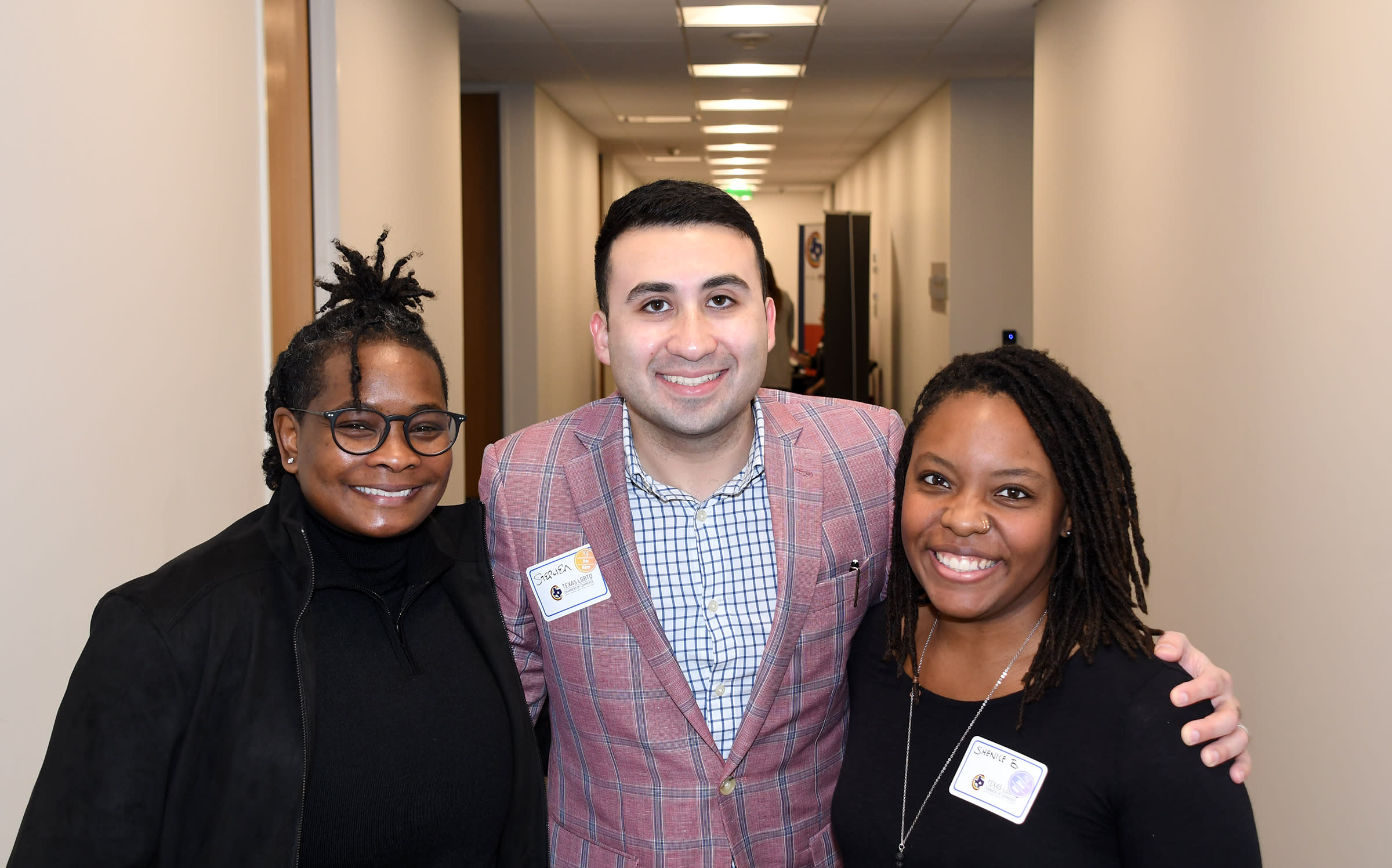 Pride reminds us of how far we have come, and how far we still have to go.
Pride reminds our allies and our adversaries that our lives have challenges that theirs do not.
Pride reminds our elected officials that we are their constituents and that they represent us too.
Pride reminds our employers that their workforce is more diverse than they realize, and that when they make decisions around healthcare plans and benefit options, and seek diverse hiring candidates, suppliers, and customers that we must be included as part of that effort.
Pride reminds our families that there are people in this world who love us for who we are, and that they can too.
Pride reminds the world that we are in it.
And Pride reminds us to be proud of our community, our history, our heroes, and ourselves.
Stephen Miranda is a Senior Vice President and Private Client Advisor with Bank of America Private Bank in Houston, Texas. He works closely with high net worth individuals, families, and institutions around the country to build and execute comprehensive wealth planning strategies. He leads a team of specialists to develop customized credit, portfolio management, trust and estate planning, banking, philanthropy, and nonprofit advisory solutions, and partners with Bank of America's Global Commercial and Business Banking groups to provide holistic advice and comprehensive support for business owners and C-suite executives, and their companies.

Prior to joining Bank of America, Stephen was a Vice President with JP Morgan. He is a native Houstonian, a proud graduate of the University of Oklahoma, and an Eagle Scout.
In addition to his professional commitments, Stephen serves on the Houston Advisory Board for Shelters to Shutters – a national organization that transitions individuals and families out of homelessness to economic self-sufficiency by providing full time employment, housing, and career training – and on the Board of Directors of the JD Doyle Archives, one of the largest independent LGBTQ+ historical collections in the world. He is an active member of Bank of America's PRIDE Employee Resource Group, the Greater Houston LGBT Chamber of Commerce where he serves on the board, and recently completed his term on the Board of Trustees of the Houston LGBTQ+ Political Caucus, the oldest LGBT civil rights organization in the South, where he continues to be an active voice for change.
Stephen was recognized as the 2022 Volunteer of the Year for his commitment and dedication to advancing the mission of the Chamber.