Chamber Chat with Charlotte Petrey (she|her|hers) , Owner, You Lucky Dog
Chamber Chat – Back to Business Blog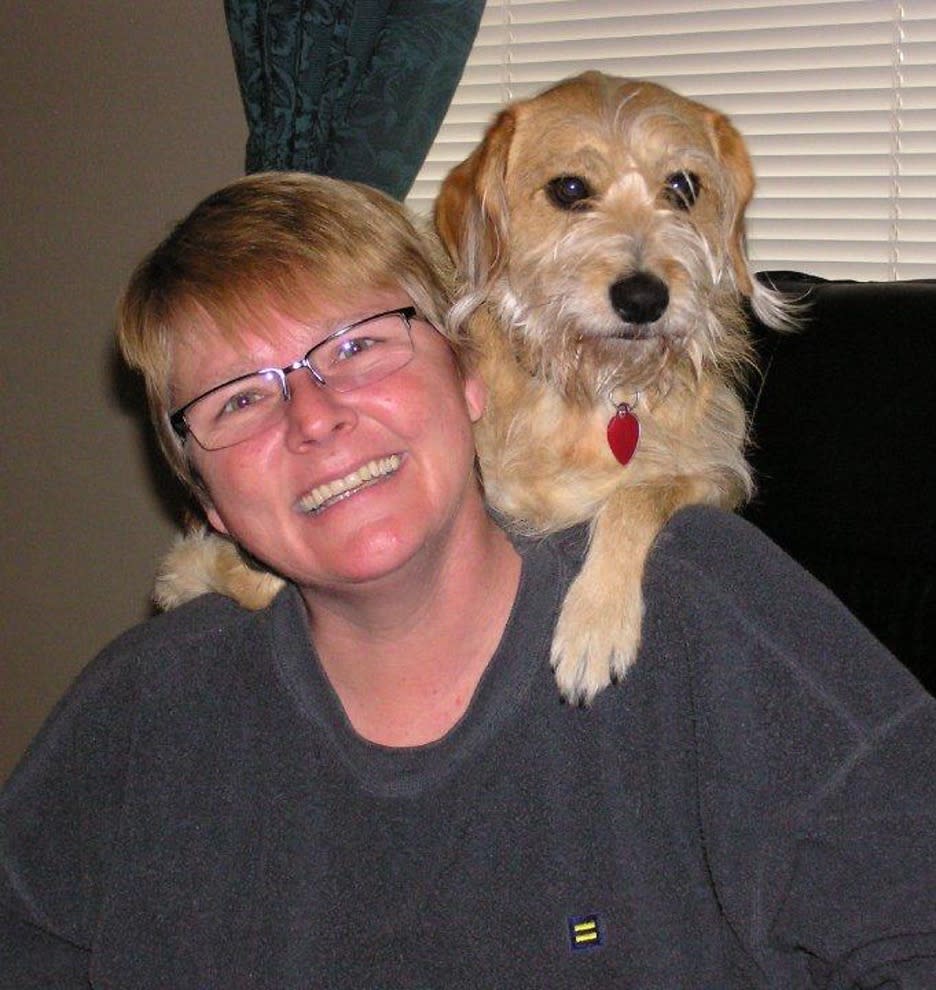 The Chamber is committed to telling the stories of our members. Chamber Chat is a regular series profiling our members. We love sharing great stories and insight from our members!
In this Chamber Chat, learn more from one of our Chamber members, Charlotte Petrey, who is the Owner of You Lucky Dog. Huge thanks to Charlotte for her support of the Chamber!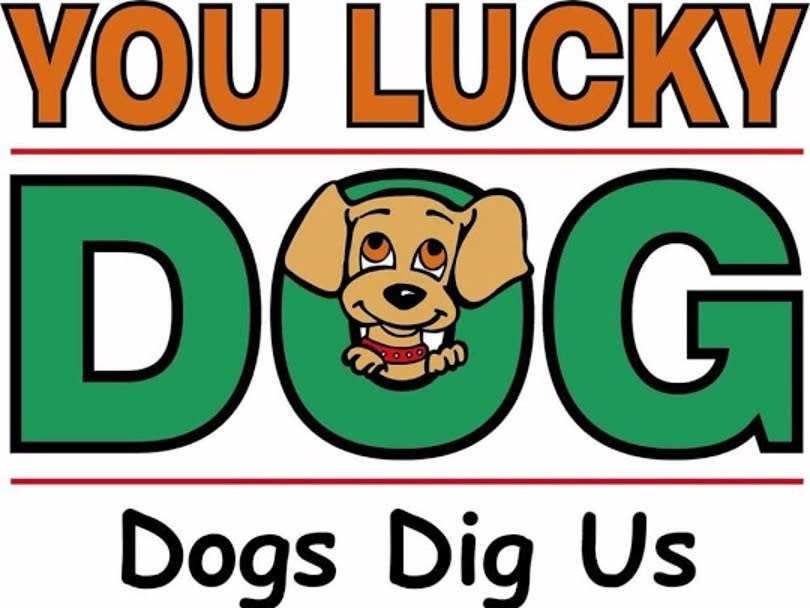 Three words - canine enrichment activities. You Lucky Dog believes that this is THE key ingredient to having a healthy and happy dog. Need boarding for your pup? Doggie Daycare? You Lucky Dog has you covered!
Woof! Learn more about You Lucky Dog and hear why entrepreneurship has given Charlotte the freedom to be her authentic self that she never had in corporate America. For Charlotte, there are three keys to her success at You Lucky Dog - client relationships, employee satisfaction and a strong reputation. Have you ever heard of Cut Bank, Montana? You have now..read on and then check that box! And…how about her most-listened to track? Think Pink. :)
We are proud to call You Lucky Dog one of our Chamber Members.
What is your 30-second "elevator speech" about what You Lucky Dog does?
At You Lucky Dog we believe that one key ingredient to having a happy and healthy dog is achieved by providing canine enrichment activities. Enrichment activities allow your dog to engage in innate behaviors, such as playing, chasing, smelling, chewing and scavenging. By allowing your dog to engage in these behaviors, you allow them to be physically, emotionally and mentally satisfied.
Our enrichment activities at At You Lucky Dog Pet Resort include group play, one-on-one play, ball and frisbee play, flavored kongs and lick pads, doggie puzzles, snuffle mats, wading pools, lick pads, and bubbles.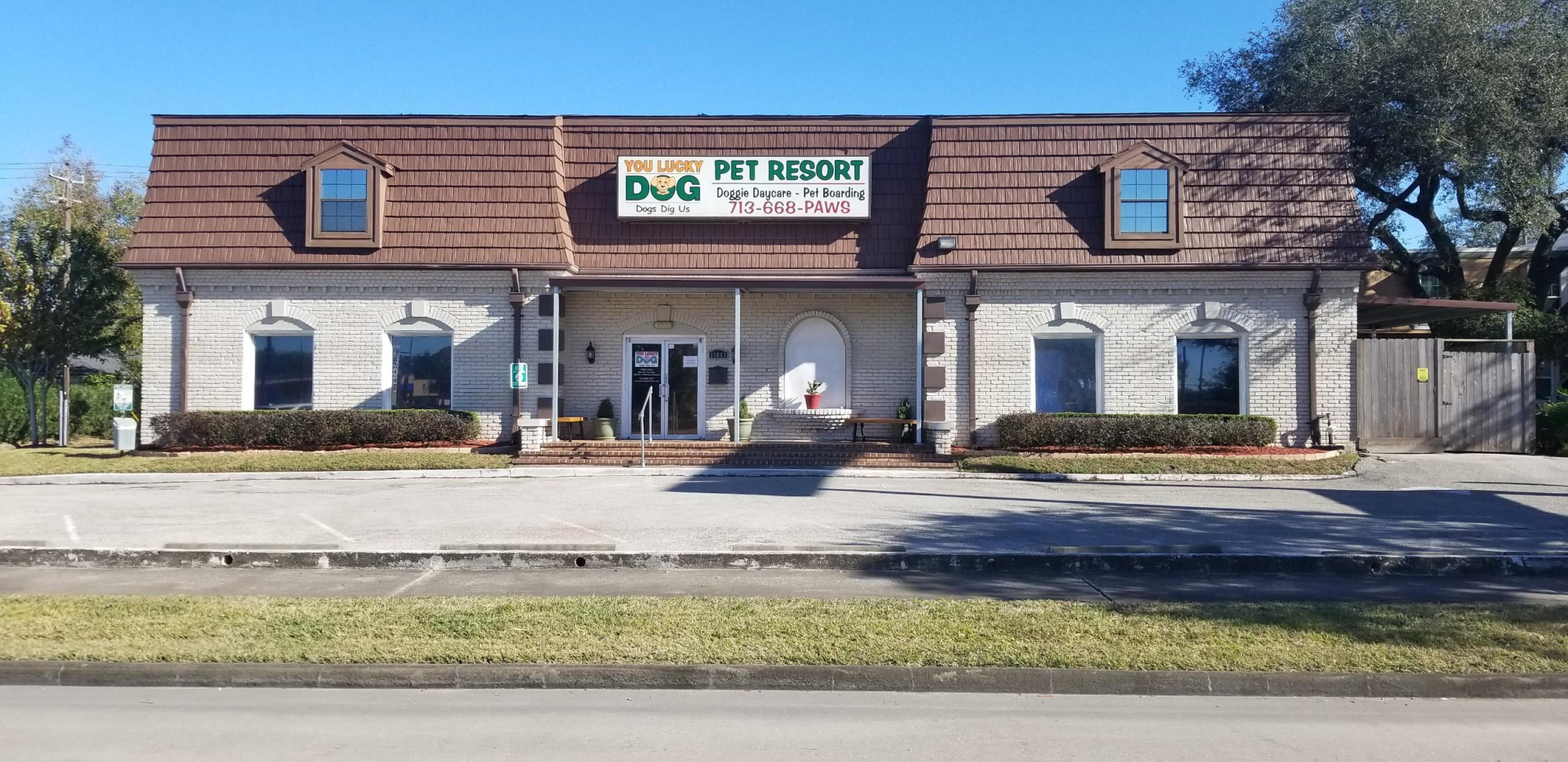 Can you share a bit more detail about your services?
We provide Boarding and Doggie Daycare services. We are a safe, comfortable and fun pet resort and activity center located in southwest Houston. We are staffed 24/7 and our focus is providing a safe, comfortable and fun environment for the pets in our care and for our clients and staff. We are Pet CPR certified and adhere to COH Kennel License requirements.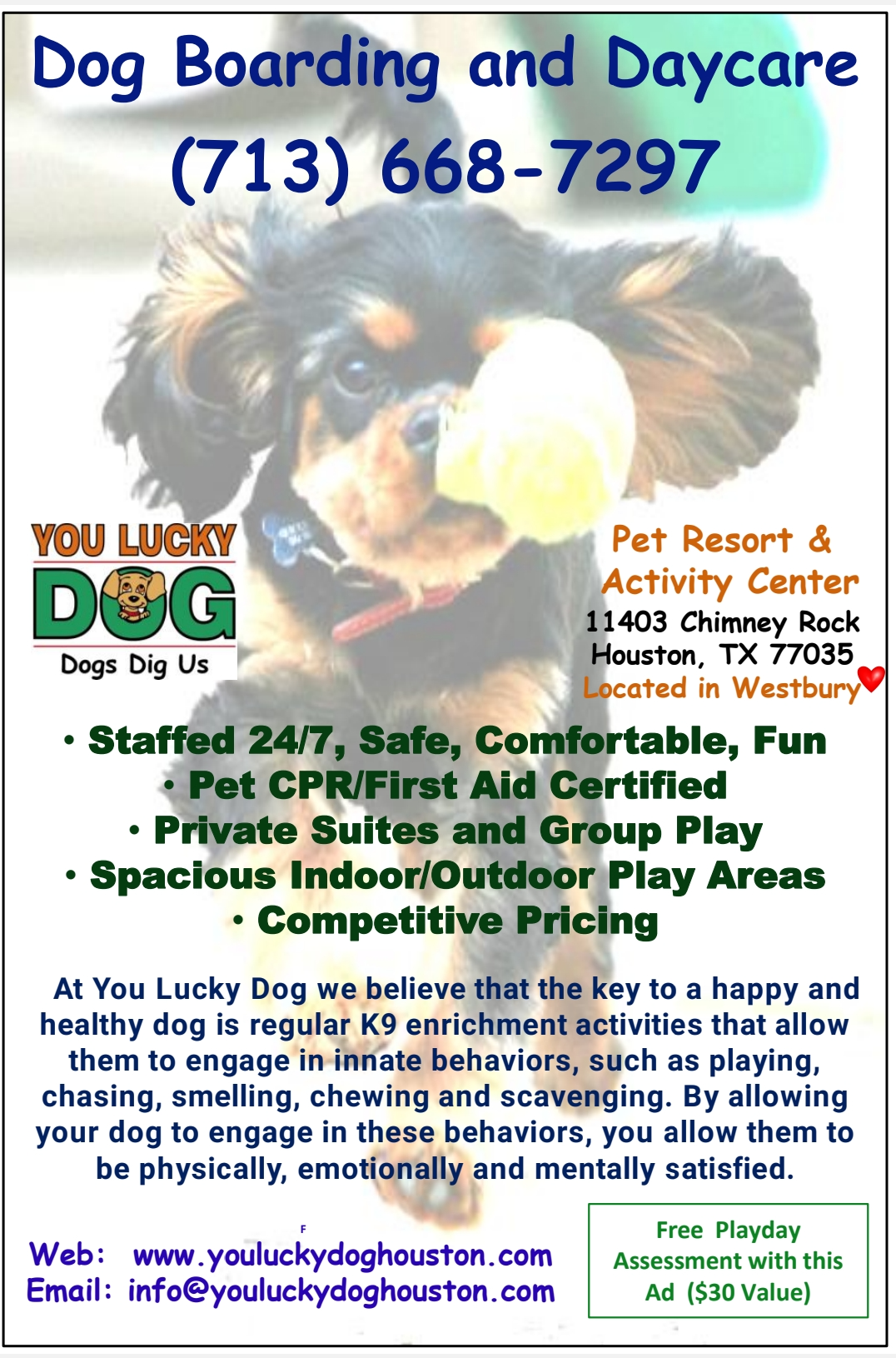 What is the one thing you want Chamber members to know about your business?
We've been hit hard by COVID. When people don't travel and when they work from home, we lose our opportunity to board and have their pooch in daycare.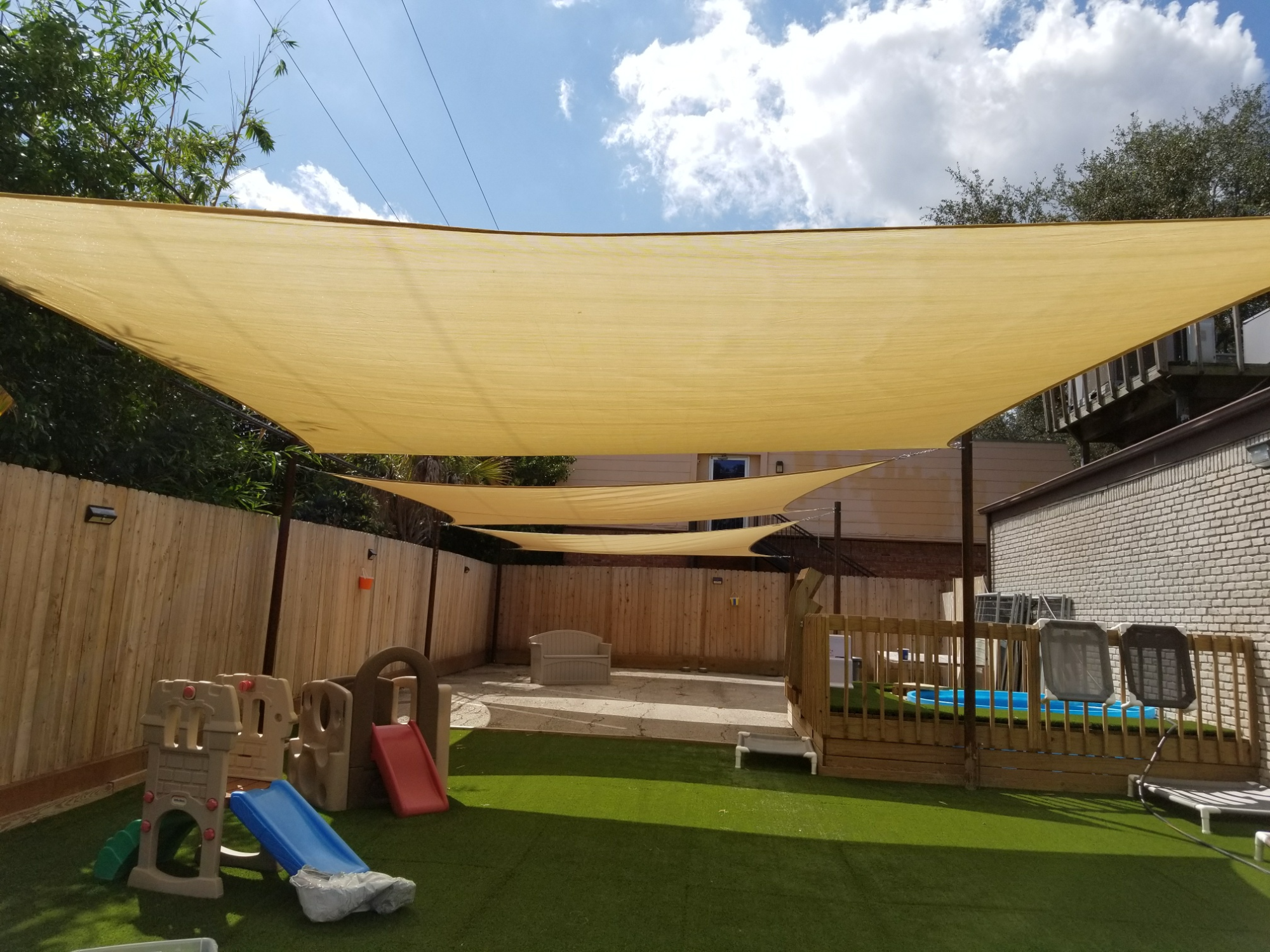 When did you start your business?
2007
Have you always had a passion for animals?
Absolutely. Since I was in elementary school. We always had a dog and a cat growing up and I took care of them and loved them.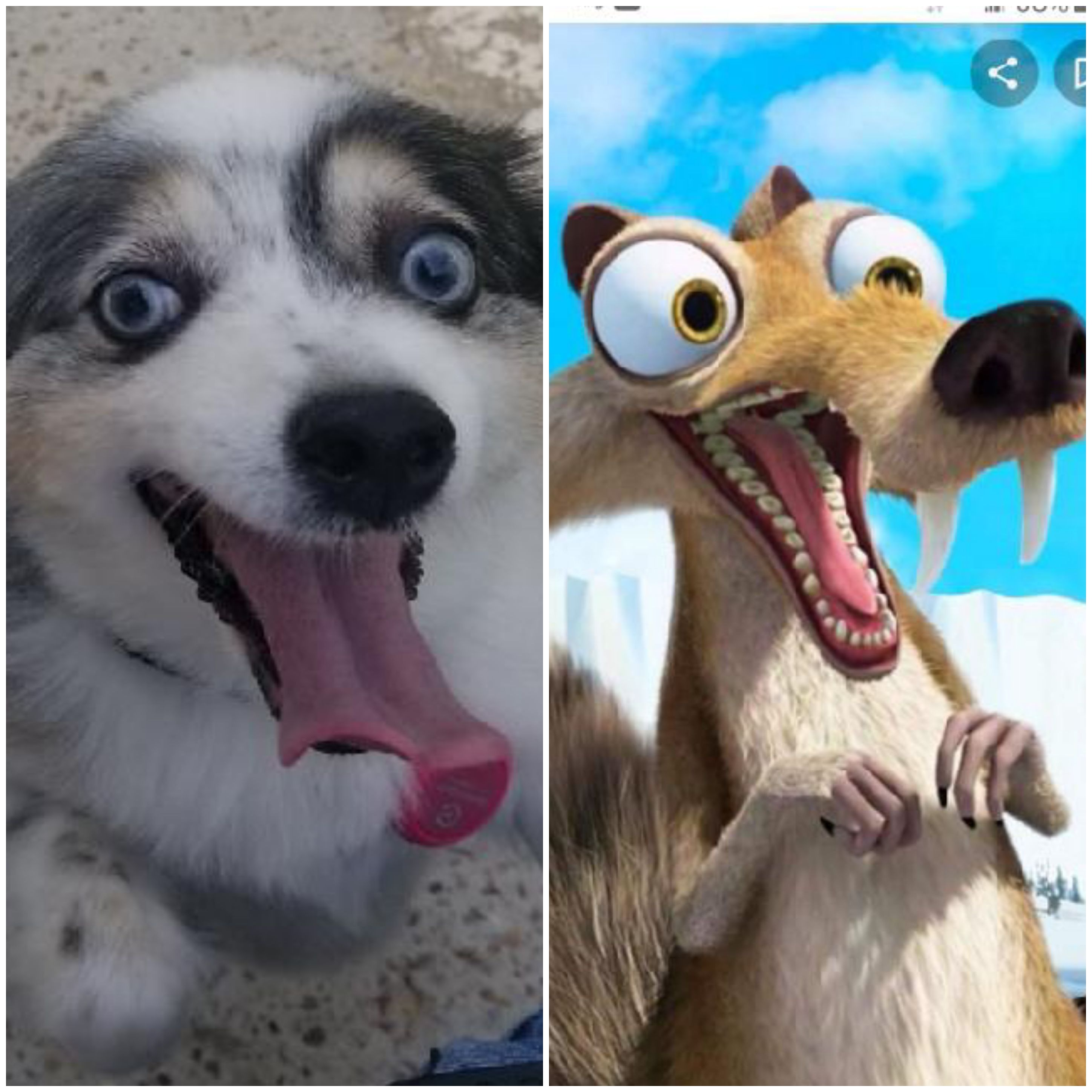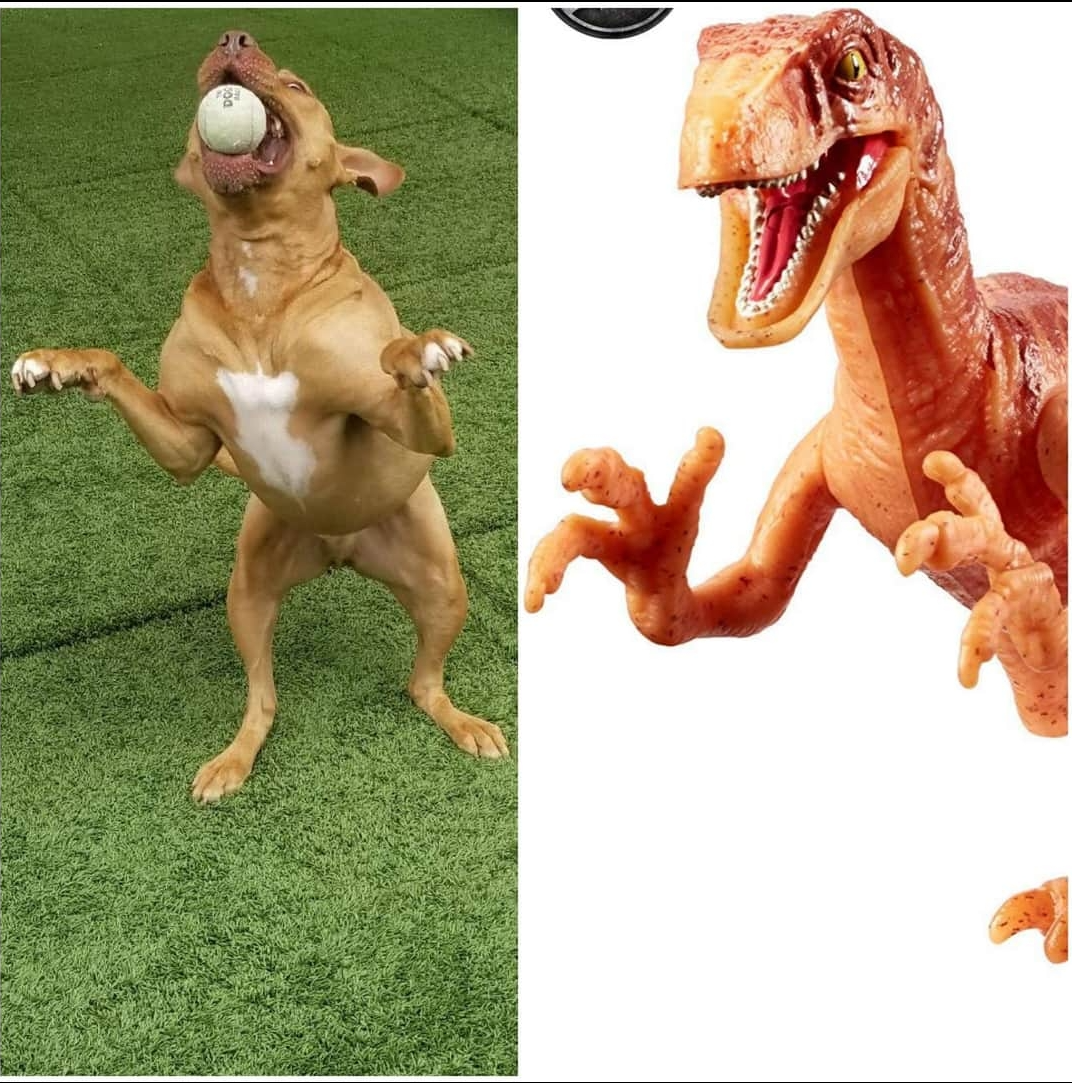 What sets You Lucky Dog apart from the competition?
Our client and employee satisfaction is very high, our employee turnover is very low, and our clients do not leave us once we start caring for their pup. All of our employees are Pet CPR/First Aid certified and we are staffed 24/7.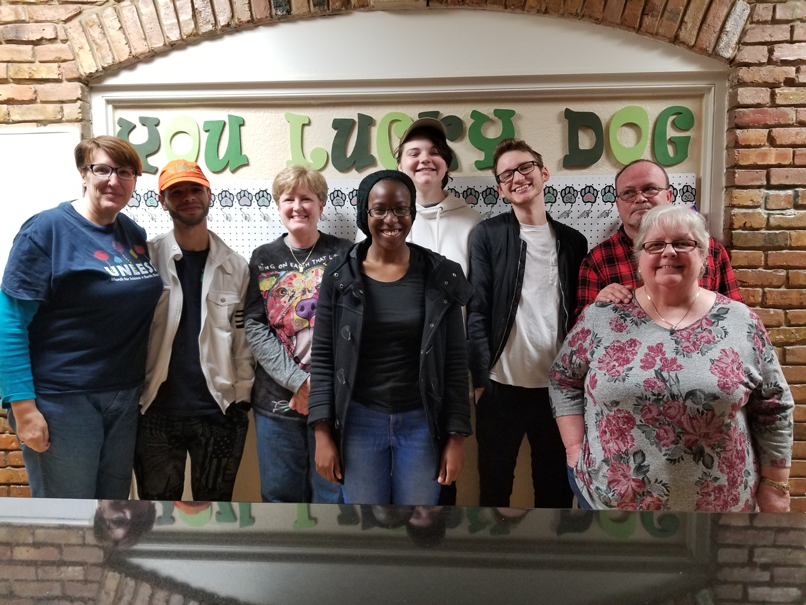 What has been key to your success?
Our relationships with our clients, our low employee turnover and our reputation for safety.
In this "new norm" due to the pandemic, what are the top two or three things you've changed to support your clients?
We now provide curbside drop-off and pickup. Because our lobby is now closed to the public, we redesigned our entryway to add entertainment for our clients. We added a wall of doggie photos with a picture of every dog we care for, we added a TV and play Dog TV on it, we added a small refrigerator with complimentary drinks and candy, and we started a very popular jigsaw puzzle exchange.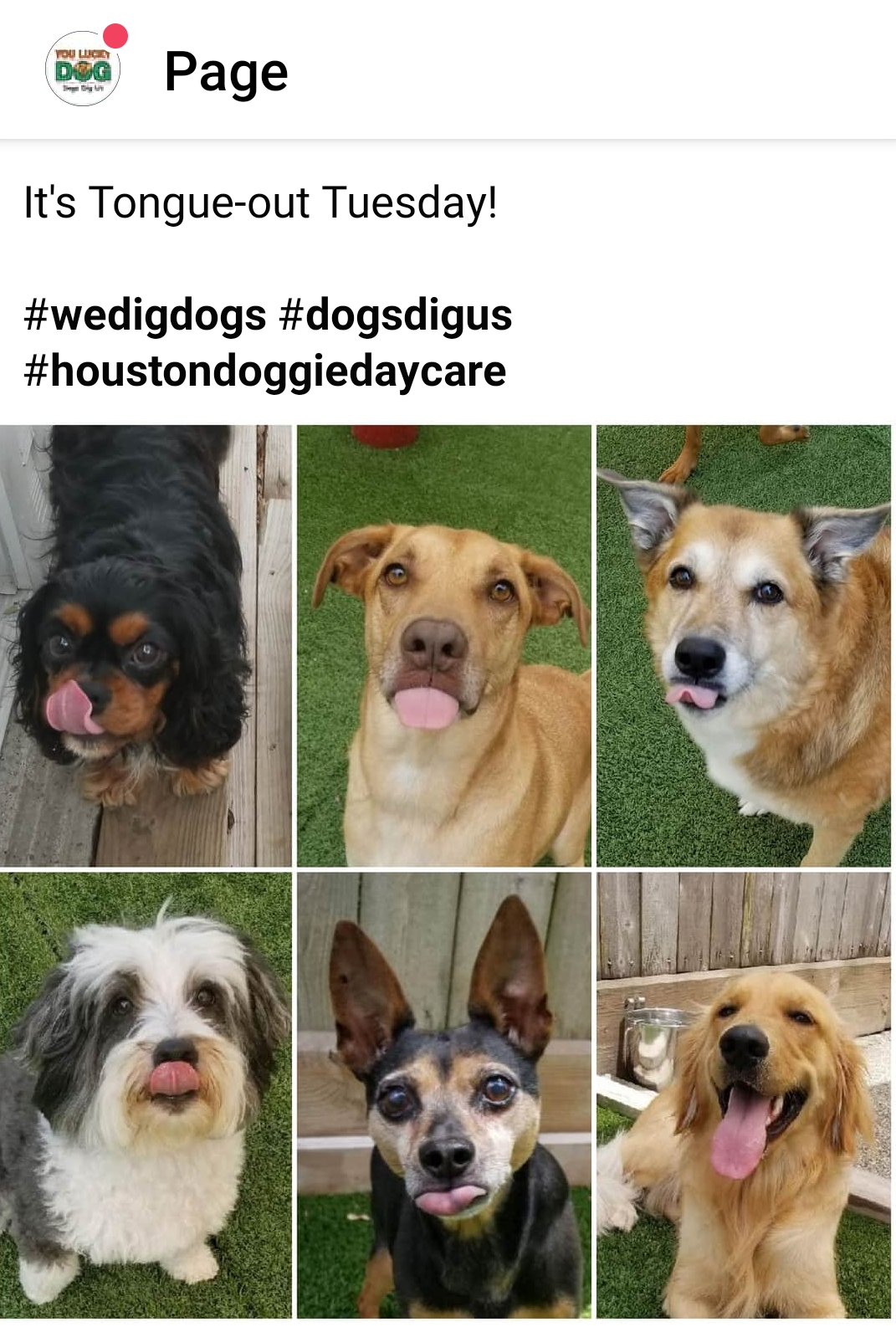 We are proud to call You Lucky Dog one of our Chamber members. Why is it important that your business is part of the Greater Houston LGBT Chamber?
We are also proud to be a Chamber Member and proud to tell others we are. We want to support the LGBT community. We utilize other chamber member services thus providing additional support in the LGBT community.
What does it mean to you to be a LGBTQ+ business owner/entrepreneur? Please share any challenges you have faced as an LGBTQ+ entrepreneur?
Considering I worked in the closet in corporate america for 25 years, it feels great to be out and proud!!! It feels great to fly the rainbow flag on my huge digital sign in the month of June. It feels great to share my wife of 32 years with my employees and clients. It feels great to be OUT!!
What's ahead in the next couple of years for You Lucky Dog?
Recover totally from the financial hardships experienced due to the Pandemic. I would like to build a Doggie Park in our center in my empty 3000sf upstairs space.
What's the best advice you ever received as an entrepreneur?
You're only as good as the people that work for you. Surround yourself with people who are strong where you are weak.
Now for some fun…rapid fire! What's your favorite thing to do in HTX when you're not working?
Art Festivals
Concerts
Play Poker with friends
Barbeque or Mexican, and where do you go for it?
Mexican! My favorite is Teotihuacán Mexican Café.
Native Houstonian or got here as fast as you could and from where?
Born in Cut Bank, Montana. I lived in 10 other states as a military brat and went to school in Omaha, Nebraska. In fact, I started career my career in Omaha, Nebraska and then moved to Houston in 1985.
First app checked in the morning?
The Weather Channel
Most used app?
Quickbooks Online
Person you FaceTime most often?
My wife who travels a lot.
Most listened-to track?
Anything Pink.
Learn more about You Lucky Dog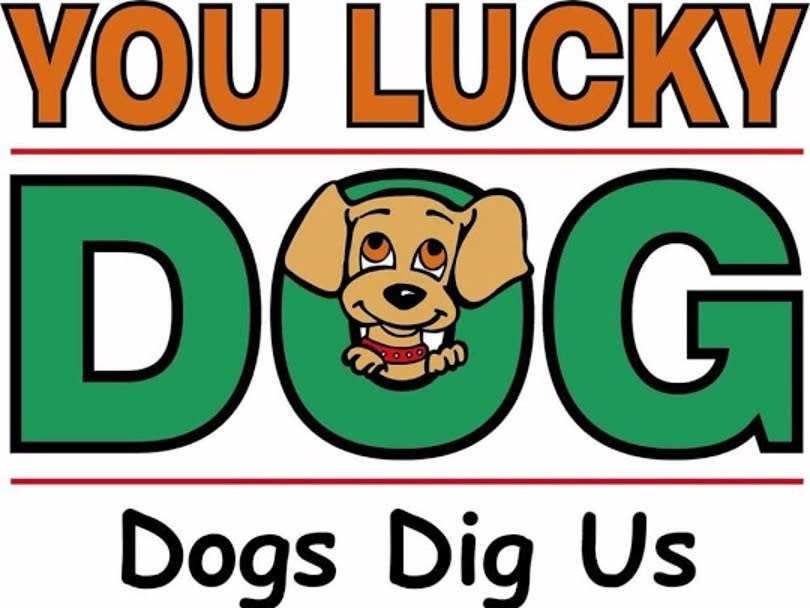 Images