Chamber Chat with Dave Feldman with Chamber Corporate Partner, Chevron
Chamber Chat – Back to Business Blog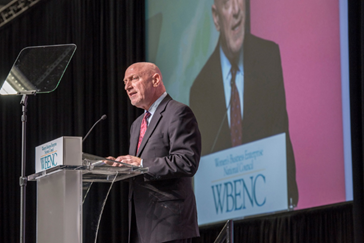 The Chamber is committed to telling the stories of our members and Corporate Partners. We love sharing great stories and insight from our members and corporate partners! Chamber Chat is a regular series profiling our members.
In this Chamber Chat, learn more from Dave Feldman who is a Supply Chain Advisor, Supplier Diversity, with Chamber Corporate Partner, Chevron. Dave has been a tremendous advocate for the Chamber and certified LGBTQ-owned businesses since year one of the Chamber. We are grateful for Dave's leadership, insight and support.
Learn more about why Chevron has been a rather unique leader in the area of LGBTQ inclusion among major corporations and certainly in the oil and gas industry. Did you know that Chevron was the first major U.S. oil and gas company to add sexual orientation to its nondiscrimination and Equal Employment Opportunity policies? In 1998, Chevron was the first major U.S. oil and gas company to offer domestic partner benefits to gay and lesbian employees. Yet another reason why we are proud to call Chevron one of our Corporate Partners!
Can you tell us more about your role at Chevron?
Simple. I'm responsible for Chevron's commitment to inclusion as it relates to our supply chain. I try to ensure that small, local, and companies have opportunities to become suppliers to Chevron and that our supply chain reflects the communities where we live and work. All founded in the belief that a diverse supply chain, just as a diverse workforce, creates a business advantage for the company
Can you share more about your path to supplier diversity? What brought you to the role you are in now?
I've had many roles in my nearly 37 years with Chevron. I started in the technical side of the business, worked in finance, and spent many years in Chevron Public Affairs managing our corporate social responsibility program in Texas and California. It was my interest in social investment which led to my current role in supplier diversity. I had no previous experience in supply chain management.
We appreciate the commitment from Chevron to not only the LGBTQ Business Community as a whole but to the LGBTQ Community. What has been a primary driver for Chevron's in terms of inclusion of the LGBTBE® certification as part of its supplier diversity efforts.
Chevron has been a rather unique leader in the area of LGBTQ inclusion among major corporations and certainly in the oil and gas industry. For example, we offered benefits to same sex partners back in the 80's when I first started and were the first to include sexual orientation in our non-discrimination policies. We've taken great pride in our 100% rating on the Human Right's Campaign Corporate Equality Index, so when they included supply chain criteria, it was quite natural to expand our program to include LGBTQ suppliers
What is the first piece of advice you would give a newly LGBTBE® certified business in terms of getting started once they are certified? What do they absolutely need to get right out of the gate?
I think defining and articulating a concise value proposition – one that's meaningful to potential corporate partners is critical. Make sure it's focused and addresses a challenge or needed solution.
With your broader lens, where do you see opportunity for the LGBTQ Business Community in terms of the LGBTBE® certification?
The focus on diversity and inclusion has never been greater given all the event of 2020. Companies want to respond to the issues related to the inequities that exist in our society and expanding our utilization and development of diverse suppliers is a great way to respond.
We are proud to call Chevron not only one Corporate Partners but one of our earliest supporters of the Chamber. Why is it important that Chevron is part of the Greater Houston LGBT Chamber?
That's an easy one. We invest in communities that are important to us. Houston is central to our operations around the world, so it is especially important that we that we partner in Houston with organizations that share our values and commitment
What has been key to your success throughout your career?
Sounds cheesy, but I try to choose battles carefully. Fight like crazy for the stuff that really matters and let most of the other stuff go
What's the best advice you ever received?
Make sure the people around you know what you want. You never get what you never ask for.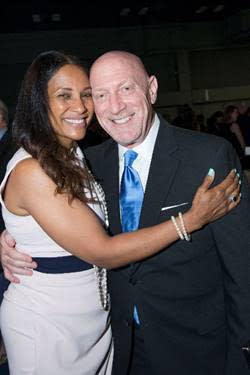 Now for some fun…rapid fire!
What's your favorite thing to do in HTX when you're not working?
Enjoy family and friends at home with some great food and drinks
Barbeque or Mexican, and where do you go for it?
El Tiempo for Tex-Mex and Truth BBQ
First app checked in the morning?
Weather
Most used app?
Not so much an app guy, but probably banking or airlines
Person you FaceTime most often?
Granddaughter for sure – Nhala Grace
Most listened-to track?
Earth, Wind, and Fire - September