Chamber Chat with Dr. Samar Yusuf, DO, CMA, Medical Director with Corporate Partner, Signature Care
The Chamber is committed to telling the stories of our members. Chamber Chat is a regular series profiling our members. We love sharing great stories and insight from our members and corporate partners!
In this Chamber Chat, learn more from Dr. Samar Yusuf, DO, CMA, Medical Director who is the Medical Director at Signature Care Montrose. Read more about what led him to the healthcare profession and what he enjoys doing when he's not serving patients at Signature Care Montrose.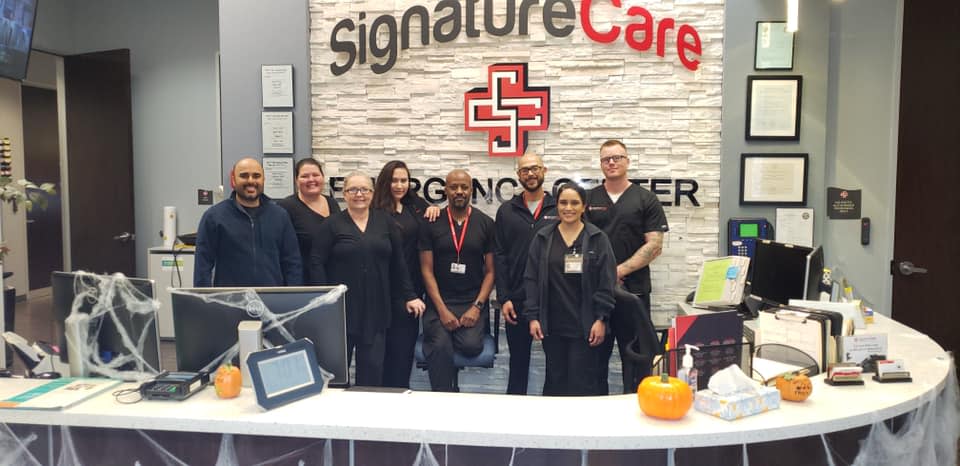 Thank you to SignatureCare hosting our February 2020 Brewing Up Business and for your continued support. As a Corporate Partner, Signature Care has made a significant investment in the Chamber and the LGBTQ & Allied Business Community.
What is your 30-second "elevator speech" about what Signature Care does?
Signature Care is a free-standing Emergency Room that caters to the local community. We have board-certified Emergency Medicine physicians with extensive experience in various ERs around the country.
We provide exceptional care and capabilities that you expect at a hospital ER; but without any of the wait times. We make every effort to achieve this with a more personal touch and to better educate our patients about their healthcare needs.
SignatureCare is growing significantly. What has been the key to Signature Care's success?
We believe that our success is directly related to our engagement within the community. Our team strives to build relationships with surrounding businesses, schools, and at community events.
What do you think makes Signature Care unique?
We make every effort to bring concierge level care to every patient that walks in our doors. We also differentiate ourselves from other ERs with our observation program. Observation means short term or overnight stays in our very comfortable observation room. This allows us to further take care of our patient's complex illnesses with the help of our team of specialists. The patient benefits by avoiding costly hospitalizations.
The Montrose location seems like an ideal location right in the core of the City of Houston.
The Montrose location is in a very dense part of the city on a busy intersection. This brings people of diverse backgrounds to our facility.
What led you to the healthcare profession? What brought you to Signature Care?
I was first exposed to the healthcare profession in high school with our Health Occupation Student Association shadow program. I was able to shadow social workers, technicians, nurses, physicians, and all the other important parts of the healthcare system. After that experience, I knew that this was something I wanted to be a part of.
While working as a medical director at a large hospital ER in Houston, I always felt there had to be a better way to deliver care to patients. A colleague who was working at Signature Care understood my concerns and introduced me to Signature Care. Since then, I have come on full time and became Medical Director.
What's the best piece of advice you've ever received?
Always assume that things can be done better. Therefore, you should strive to always do better. If not, there will be someone else who will make that effort.
What's your favorite thing to do in town when you're not working?
Houston is an amazing culinary city with food as diverse as it's citizens. One of my favorite things to do is to try all the great food this city has to offer. I also enjoy biking along Allen Parkway and Memorial Park.
Now for some fun…Barbecue or Mexican? Where do you go for it?
Both! Barbecue – The Pit Room and Mexican – Hugo's or Caracol
Anything else you want to mention about Signature Care?
What attracted me to work at Signature Care is that everyone at the company does an amazing job of providing the best experience for our patients. No one ever looks forward to going to an Emergency Room. However, I think that we provide comfort and excellent care in our patient's time of need.

Learn more about Signature Care at https://ercare24.com/.
Check Signature Care on social media:


Thank you to Signature Care for hosting and sponsoring our February 2020 Brewing Up Business and for your strong partnership with the Chamber!