Chamber Chat with Michael Savino, Chef/Owner of Michael's Cookie Jar
The Chamber is committed to telling the stories of our members. Chamber Chat is a regular series profiling our members. We love sharing great stories and insight from our members!
In this Chamber Chat, learn more from Michael Savino, who is the Chef/Owner of Michael's Cookie Jar. Michael's Cookie Jar is an Inaugural Member of the Greater Houston LGBT Chamber of Commerce and also an LGBTBE® certified business. We appreciate the support of Michael's Cookie Jar since year one!
Michael shares his "secret sauce" that he uses to separate Michael's Cookie Jar from the competition. Learn more about what's ahead in the next 3-5 years and about how Michael's Cookie Jar was involved with Super Bowl LI as part of the NFL's Business Connect program, where he was able to secure business an LGBTBE® certified business.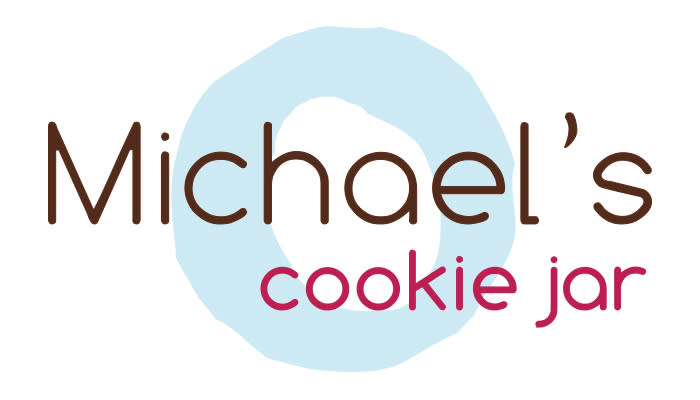 With a tagline on the website that reads, "Real butter. Real sugar. Real delicious," your mouth will just salivate before you even see the pictures of the amazing cookies that Michael's Cookie Jar offers. When you need gifts for clients, friends or family, look no further than Michael's Cookie Jar for cookies that will make them smile!

Michael's Cookie Jar has been serving the finest cookies in Houston for more than 13 years and now has three locations around Houston! Our main store is located in West University Place at 5330 Weslayan. Our downtown store is located at 711 Louisiana and our newest store is in Tanglewood at 1864 Fountainview.
Michael is a professionally trained pastry chef with a degree from the Culinary Institute of America. His real education, however, took place during his 13 year tenure with the Four Seasons Hotels and Resorts. After working with some of the finest culinary professionals in hospitality, Michael heard his calling to start his own business.
From the time he was a child, and throughout his career, Michael had a special place in his heart for cookies. These bite-sized morsels seemed, in Michael's words, to be poetry in food, seemingly simple in their brevity but complex and satisfying in actuality. Every culture of the world has its own sweet morsels and this universality seemed the perfect reason to focus his attention on cookies.
What is your 30-second "elevator speech" about what Michael's Cookie Jar does?
We serve delicious chef-prepared cookies made with real butter, freshly cracked eggs and natural flavors that are WORTH the calories!
What led you to start your company?
I am a professionally trained pastry chef and I worked for the Four Seasons hotels for 13 years. Like many entrepreneurs tired of the corporate world, I decided that if I was going to "work that hard for someone else, I'd rather do it for myself."
What do you think sets Michael's Cookie Jar apart from the competition?
We are 110% committed to making cookies that focus on GREAT taste as the FIRST priority. We do this by developing recipes with balanced and nuanced flavors using only REAL ingredients like butter, freshly cracked eggs and natural flavors. You can SEE and TASTE the difference in every cookie.
What has been key to your success with Michael's Cookie Jar?
We have not wavered from our commitment to quality ingredients to make quality cookies. In spite of the volatility of ingredients such as butter, eggs and vanilla, we never modify our recipes to use inferior (i.e. cheaper) ingredients. We also have a dedicated team of people who find joy in making and serving cookies to YOU!
We are proud to call Michael's Cookie Jar one of our Inaugural Chamber members. You have been an important part of the Chamber's success since year one. Why is it important that you are part of the Greater Houston LGBT Chamber?
The Chamber is important to me because it provides me a community of people who value not only creating successful businesses, but also value inclusion and diversity in their enterprises. I appreciate and admire all the personal and professional challenges that each member of the Chamber has overcome to get where they are today. The support and commandership is second to none.
Michael's Cookie Jar also one of the first LGBTBE® certified business in the greater Houston region. Why did you pursue the certification?
We are honored to be one of the first LGBTBE® certified businesses in the greater Houston region. When Houston was chosen to host Super Bowl LI, it provided an amazing and unique opportunity for many small Houston businesses to participate in "The Big Leagues!" What a great spotlight for businesses who typically don't get adequate representation on a national scene to take their game to the next level. Becoming an LGBTBE certified business made this possible.
What's ahead in the next 3-5 years for Michael's Cookie Jar?
Our goal is to be Houston's "Number One Choice" for delicious cookies. As such we will continue streamlining our production process in order to bring costs down so that we can offer our cookies in more places on a wholesale basis, through our website and our own physical stores.
What's the best advice you ever received as an entrepreneur?
"Hope is not a plan."
What's advice do you typically share with other entrepreneurs in terms of how to run a successful business?
Persistence, persistence, persistence…but know when to change course.
What's your favorite thing to do in HTX when you're not working?
I love trying new dive restaurants in Houston!!
Barbeque or Mexican, and where do you go for it?
Mexican!! My current favorite dive is Tepatitlan Mexican Grill on North Main Street. You have to be "in the know" to get the special salsa from Hilda
People would be surprised to know that I…
Hate decorating cakes…..That's why I opened a cookie shop!
One thing I wish people knew more about Michael's Cookie Jar is…
Our Fountainview store is a great place to hang out and enjoy our cookies along with a delicious cup of coffee.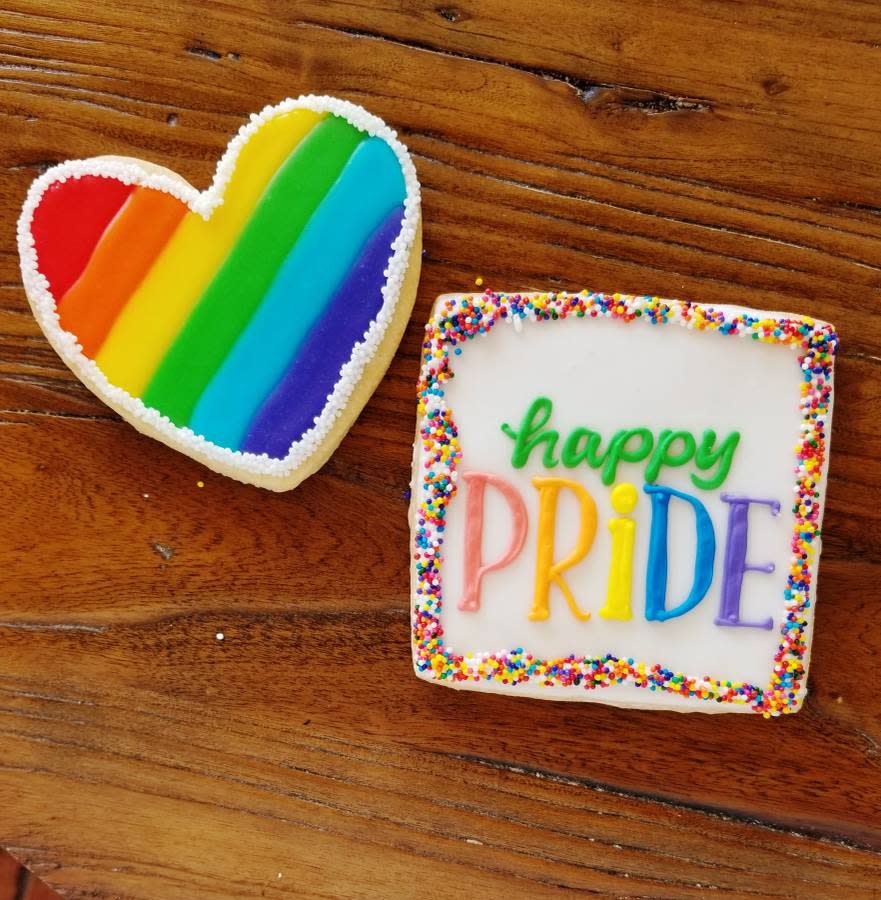 Visit Michael's Cookie Jar for your daily snack and exhilarate your senses with the intoxicating sights and smells of freshly baked cookies! Michael's Cookie Jar is here for one reason only: to make your day special.
Everyday Michael and his talented team bring together the nostalgia of our childhood memories with the dedication and skill of a trained pastry chef to create a truly delicious culinary experience. Whether you need treats for your clients, your staff or just a little "pick-me-up" for yourself, count on Michael's Cookie Jar to make your day special. It's calories well spent.
Check out more about Michael's Cookie Jar at www.michaelscookiejar.com and order your cookies today!
Follow Michael's Cookie Jar on Social Media: