Chamber Chat with Shenice Brown and Shan Randle, Owners of Empower Financial
The Chamber is committed to telling the stories of our members. Chamber Chat is a regular series profiling our members. We love sharing great stories and insight from our members!
In this Chamber Chat, learn more from Shenice Brown and Shan Randle, who are the Owners of Empower Financial. Empower Financial is an LGBTBE® certified business. Learn more about why Shenice and Shan are passionate about providing financial literacy education.
Fun Fact: Shan and Shenice originally met at a Chamber event many years ago! The Chamber is proud of the connections that we help cultivate and love that we were able to connect these two business owners in life and in business!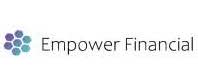 Thank you to Empower Financial for your support of the Chamber and the LGBTQ & Allied Business Community!
What is your 30-second "elevator speech" about what Empower Financial does?
At Empower Financial, we are your partners in helping align your dreams and financial goals. We love helping to protect families' and businesses' human and financial capital through life insurance and retirement income planning. We are passionate about providing financial literacy education. We specialize in life insurance, mortgage protection, fixed index annuities, retirement income planning, and accelerated debt paydown.
What led you to start your company?
We started Empower Financial after experiencing first-hand the lack of real world financial education. Most of us don't have the right type or amount of life insurance in place that should shield us in case of the unexpected.
Many are on track to working the rest of our lives instead of actually being able to retire. We want to change that by first educating on how this all works and then by putting a plan in place for illness, death, retirement, and other large life expenses.
What do you think sets Empower Financial apart from the competition?
What sets us apart from the competition is our honesty and genuine care for our clients. We review what each client has in place and make recommendations. If we have no concerns or recommendations, we'll certainly let you know that and check in from time to time to ensure your needs have not changed.
And we love the financial education piece. As we all know, financial literacy is not taught in school. At Empower Financial, we set ourselves apart by providing free financial education to students, families, and businesses.
What has been key to your success with Empower Financial?
Our key to success is sticking to our values:
The Best People
Humbleness
Passion
Integrity
Community
Empowerment
We just want to empower individuals and families to protect, grow, and build wealth.
We are proud to have Empower Financial as one of our members. Why did you join the Greater Houston LGBT Chamber?
We joined the Greater Houston LGBT Chamber to network with other LGBT-owned and LGBT- friendly businesses. There is always great networking at the events and classes! We also saw the value in becoming a Certified LGBTBE through the NGLCC (National LGBT Chamber of Commerce).
Why do you think it's important for LGBTQ business owners to have a concentrated voice?
It's important for LGBTQ business owners to have a concentrated voice in order to advocate for equality and solutions to the challenges that exist within our businesses.
Empower Financial recently became LGBTBE® certified business. Why did you pursue the certification?
We pursued the LGBTBE certification to have access to a national network of LGBTBE businesses as well as corporations looking to partner with certified businesses. This will open up many business opportunities for us. We have already been able to register with various corporations' supplier diversity initiatives. We also want our community to know that there are businesses that are led by individuals of the LGBTQ community.
Do you think there are unique aspects or challenges as an LGBTQ business owner/LGBTQ-owned business?
Yes, there can definitely be unique aspects to LGBTQ-owned business. There is sometimes a fear of the general public not being accepting of us or perhaps the refusal of wanting to do business with us. On the other hand, we only want to do business with those that are accepting and inclusive. We just have to remind ourselves that we may not be the right fit for everyone for a multitude of reasons and that's okay!
What's ahead in the next 3-5 years for Empower Financial?
In the next 3-5 years, we are focused on growing and expanding. Our goal is to have 100 active agents on our team that take pride and care in educating and protecting families.
What's the best advice you ever received as an entrepreneur?
JUST HAVE GRIT! Grit is the passion and perseverance for long-term and meaningful goals. It is the ability to persist in something you feel passionate about and persevere when you face obstacles.
You're truly the definition of an entrepreneur having founded multiple companies. When did you first realize you were destined to be your own boss?
Shenice: I didn't realize it, but I was already fulfilling my destiny as an entrepreneur at a very young age. At age 14, I was determined to have a small business. I researched online what I could possibly do and decided on an ecommerce business. I started an eBay account and purchased my product, bulk package of new bathing suits, from a liquidation site. Once I received the package, I listed each bathing suit individually on eBay to sell. That was my first business!
Shan: To be honest I'm still adjusting to the entrepreneurial life. I didn't grow up in an environment that allowed me to ever think about being my own boss. This entrepreneurial spirit just sparked over the last 4 years or so. Helping people has always been a top priority for me so creating Empower Financial with my partner was destined to happen which mean I was destined to be my own boss!
What's your favorite thing to do in HTX when you're not working?
We love going to the movies and Dave & Busters. Especially playing Down the Clown game at D&B's. We take that game very seriously!
Barbeque or Mexican, and where do you go for it?
Barbeque! Killen Barbecue and yes that's "c" not a "q" 100% Texan barbecue for ya!
People would be surprised to know that I…
Shenice: I was born in the country of Jamaica.
Shan: I worked as a correctional officer at a maximum security prison.
One thing I wish people knew more about Empower Financial is…
That we are truly passionate about protecting families' human and financial capital. We absolutely LOVE to educate so we can increase our society's financial literacy.
Learn more about Empower Financial at www.empowerfinanciallife.com. Check out Empower Financial on social media:


Thank you to Empower Financial for your support of the Chamber!