Chamber Foundation is proud to be named a local Comcast RISE Partner
Chamber Foundation is proud to be named local Comcast RISE Partner
The Greater Houston LGBTQ Chamber of Commerce Foundation is proud to be named a local Comcast RISE partner. The Comcast RISE program reflects a commitment from Comcast to support small businesses, with a focus on Black, Indigenous, and People of Color (BIPOC), who have been hit the hardest by the economic impact of the pandemic. RISE stands for Representation, Investment, Strength and Empowerment.
Businesses that qualify will have the opportunity to receive marketing consultations, media placements, commercial creative production services, or technology services from Effectv and Comcast Business.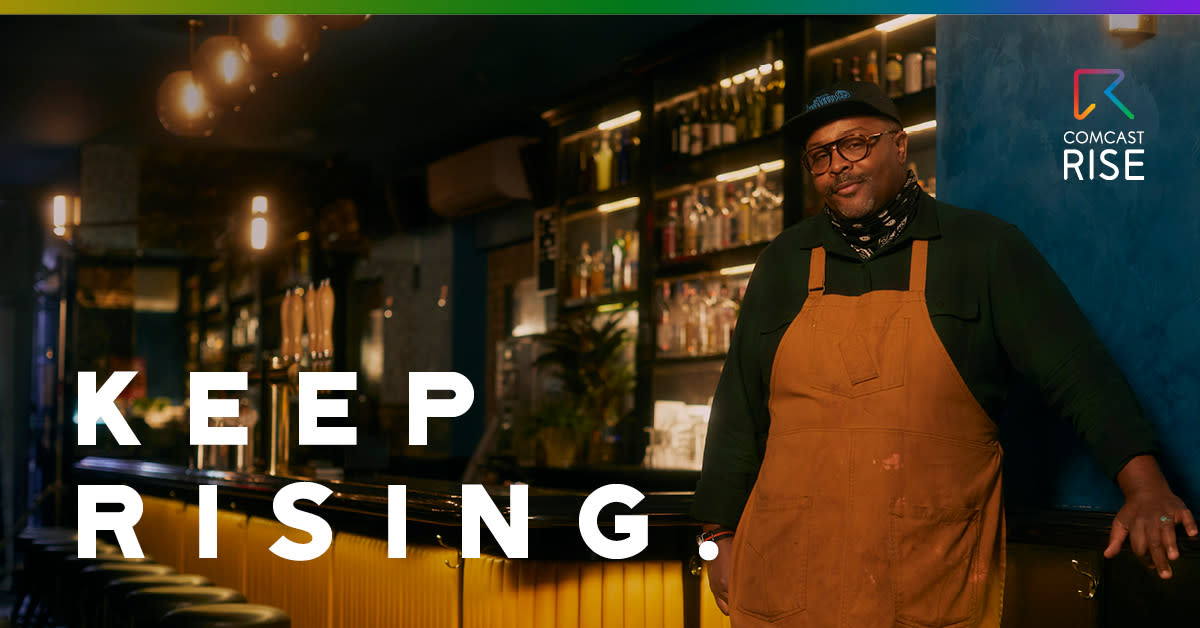 The Chamber Foundation applauds Comcast's investment to support local entrepreneurs who need help during this pandemic. Comcast is reflecting in both words and deed their strong intention to help businesses survive and thrive. Yet another reason why we are honored to have Comcast as part of the work we are doing at the Chamber.
The Greater Houston LGBTQ Chamber Foundation will partner with Comcast to raise the visibility of the Comcast RISE program within the LGBTQ & Allied business community with the goal to lift up and strengthen LGBTQ+ & Allied BIPOC Businesses & Entrepreneurs through the Comcast RISE & Chamber Foundation Collaboration. The partnership will increase outreach to LGBTQ+ business owners, including people of color, women and transgender entrepreneurs, as well as engage existing Chamber members to participate in the Comcast RISE program.
Learn more about the Comcast RISE program at www.comcastrise.com.
Images