Dr. Maya Durnovo on HCC's Center for Entrepreneurship
Center has graduated 635 small businesses over the last 10 years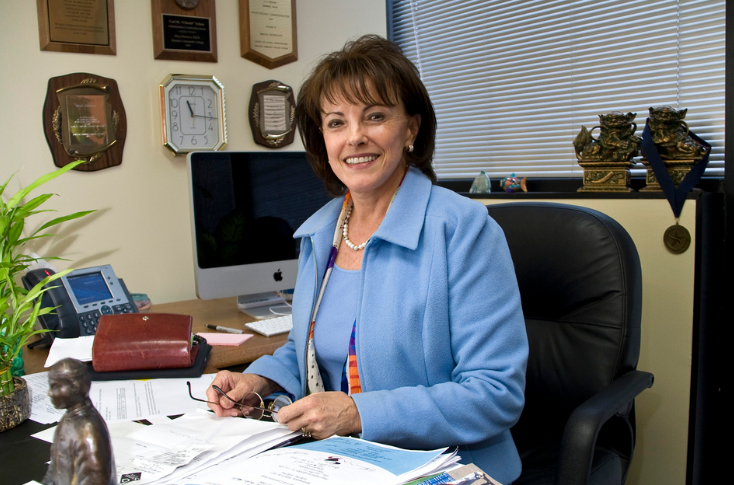 Over the last decade, Houston Community College's Center for Entrepreneurship has worked to empower business owners in the region to grow their companies and contribute to the local economy. With that shared goal of encouraging entrepreneurship and small business development in mind, the Greater Houston LGBT Chamber of Commerce and HCC have established a strategic alliance. We took the opportunity to chat with Dr. Maya Durnovo, Chief Entrepreneurial Officer for Houston Community College, about the Center, its growth and what the future holds.



Can you talk a bit about HCC's work to educate and empower business owners and entrepreneurs? Why is this a focus for HCC?

HCC began its entrepreneurial journey 10 years ago when I received an Innovation Grant from our HCC Chancellor to develop a Center for Entrepreneurship. The goal of the center at that time was to help revitalize the north side of Spring Branch through the growth of new businesses. The goal was to spur new economic growth. To that end, we developed a Business Plan Competition that exists to this very day. The idea behind the competition was to ignite interest in starting a business and HCC's role is to educate participants in what it takes to operate a successful business.

Please give a brief history of the Small Business Development & Entrepreneurship Center and how it's grown.

Since opening the first Center for Entrepreneurship in 2008, HCC's entrepreneurial initiatives have grown significantly. We won the Goldman Sachs 10,000 Small Business Initiative in 2010 (a program that includes 100 hours of instruction with business advising); since then, we have graduated 635 small businesses who have grown their businesses and hired new employees. We won the Minority Business Development Agency grant from the Dept of Commerce in 2013 and have connected minority owned businesses to contracts and financing: the cumulative impact is $363 million in contracts and $395 million in financing; we served 304 small businesses and created 805 new jobs.

Today, HCC has 3 thriving Centers for Entrepreneurship at NW College, SW College and SE College that served over 4,200 students and community members. We sponsor boot camps for women to encourage more women and minorities to start businesses; we host an Idea Competition to encourage HCC students to solve social issues; we sponsor over 100 various workshops for the business community; we host inventathons for high school students and have recently started programs for senior citizens.

Why is it important to HCC to connect with the LGBT community specifically?
It is important to connect to the LGBT community because we are inclusive and provide training and education to our entire community. As one of the most diverse cities and community colleges, our work is dedicated to "opportunity and access to everyone." Our diversity makes us a compelling place to live and work!

Are there some specific, tangible goals the institution is trying to achieve around small business assistance?

Our goals are built on developing platforms that provide access and opportunity. Specifically the goals are: 1) To develop entrepreneurial events across the college district; 2) Develop specialized entrepreneurial programs in collaboration with HCC Centers of Excellence; 3) Create pathways for entrepreneurship/innovation (start-ups); 4) Develop partnerships with community organizations; 5) Develop communication systems for Centers for Entrepreneurship (newsletters, website, success stories, etc.); 6) Develop tracking systems to document impact; and 7) Sponsor system-wide events or programs.

What are you excited about in the months and years ahead for HCC and the SBDEC?
We are excited about expanding our work and building "entrepreneurial capacity" in its many forms. It's not always about starting a business, but rather developing an entrepreneurial mindset that enables each of us to take charge of our own lives, our own work. It's about empowering each individual to be entrepreneurial about themselves.

How has being a partner with the Chamber helped HCC move toward achieving its goals?
We also want to document our impact. One of our challenges is to assess how many businesses did we help start? What still needs to be done to build inclusion and access? We look forward to working with the LGBT Chamber to build capacity and strengthen our connections to one another and support each other.

Our economy/community is built on small businesses. HCC works through education, networking, and connecting the many resources to build a dynamic ecosystem where everyone can flourish.
Learn more about Houston Community College

Connect with HCC on social media:
Learn more about HCC Entrepreneurial Initiatives