Drag + Community = Raising the Bar
Drag + Community = Raising the Bar
"At the Chamber, we are at the intersection of business and community. We are proud to support our nonprofit members, like Legacy Community Health, and we commit to raising their profiles in the community and their missions that make a difference. "
I recently attended Legacy Community Health's Mint Julep event. We are incredibly proud to call Legacy one of our inaugural nonprofit members and the Chamber's 2022 Pride In Business Nonprofit Member of the Year.

This year, Legacy celebrated twenty years of Mint Julep. The event was established with a goal to raise funding for HIV/AIDS awareness, prevention, and treatment programs at Legacy Community Health. The event, held at White Oak Music Hall, was themed "An Afternoon at Moulin Rouge" and was a very successful fundraiser for an important cause to help address a continued need in the LGBTQ+ community and beyond. The event was co-chaired by Tony Bravo, Cyndy Garza Roberts and Ray Purser.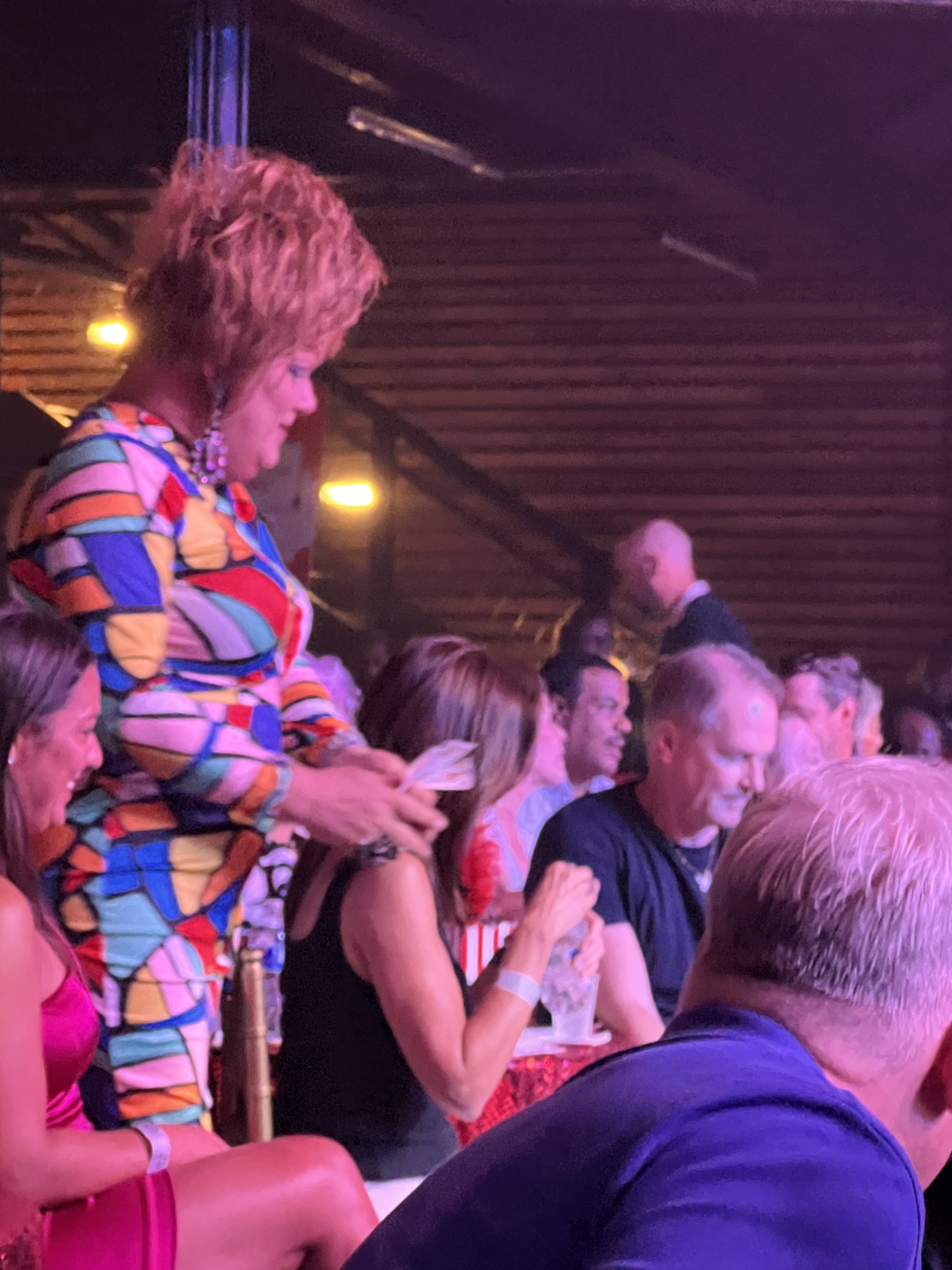 As I sat in the audience, watching performers, which included Drag Queens and Drag Kings, I looked across the venue and saw community. It was community coming together. I saw love for community in every performance and for the art of performing with such energy and dedication. In some cases, people were seeing each for the first time since the pandemic started. You could feel the energy as - one by one - each phenomenal drag artist showcased their talents.
I found myself tearing up. The tears were spurred when I thought about the magnitude of the people in the room coming together to help a cause and community.
I stopped for a moment thinking how good it felt once again to be back together with community…with my community. I felt the same feeling during the Chamber's signature Pride In Business Celebration in late June. It's clear that we've missed seeing each other (even for some introverts!) based on the hugs and the smiles.
Drag Art is as much a part of the LGBTQ+ community as the rainbow flag and Pride parades. Whether it's a drag performance to raise needed funds for an important cause or Drag Queen Story Hour so our kids see a celebration of diversity and acceptance, drag art is such a vibrant part of the LGBTQ+ community.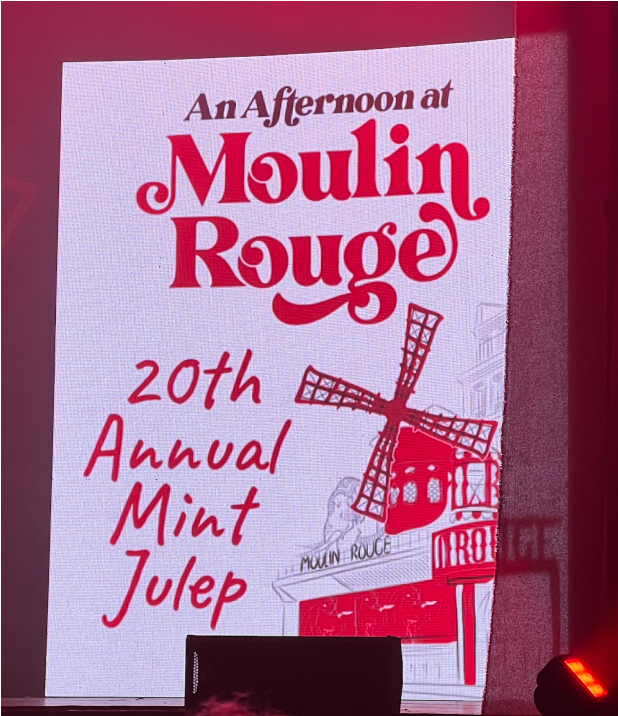 Mint Julep came from an idea and here we are twenty years later. Two people, Sonna Alton and Keith Nappier, had the idea to create this performance-based fundraiser, engage the amazing drag art talent in Houston's LGBTQ+ community, and raise funds to help respond to the HIV/AIDS crisis. Under then-CEO Katy Caldwell's leadership, Legacy launched the event twenty years ago. This is what you call a legacy event!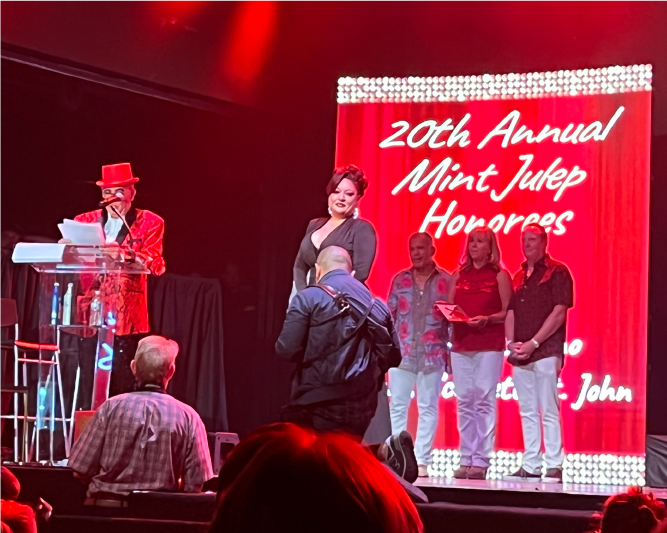 In fact, the event honored Katy Caldwell, who retired from Legacy as CEO, after a tenure of 25 years with the nonprofit. Other honorees included Domenic Cusano and Felicia (aka Scarlett) St. John, who have been actively involved in the fundraising event over the years. In a special tribute, one of Houston's drag artist legends, Rusty Mueller, also known as Crystal Rae Lee Love, was recognized posthumously, after he passed away earlier this year.
Leaders like Keith and Sonna saw the crisis in front of them and said we must act. Katy gave the greenlight and supported this event through the years. Drag artists like Dominic and Felicia have shared their talent to raise crucial funding for HIV/AIDS.
This "give back" to community is what leadership looks like, and, twenty years later, this is what legacy and impact look like.
Because of these leaders, the Legacy Development Team, the co-chairs, the performers, and, of course, many generous donors, Mint Julep has raised the bar and raised crucial funds for those in need in our community. As a community, we are all better for it - whether through the direct funds that Mint Julep has raised through the years to support HIV/AIDS awareness, prevention, and treatment programs, or showcasing the talent in the LGBTQ+ community or bringing the community together for an important cause.
Congratulations to Cheree Boydstun, Chief Development Officer, and Tim Martinez, Vice President, Major Gifts & Planning, and the entire Legacy Community Health Development team on a successful event. Thank you for bringing the community together to remind us again that when community comes together, we can make a difference.
Through the years, Houston's LGBTQ+ community has reflected, and continues to reflect, an eclectic mix of nonprofit leaders and nonprofits making a difference, including during the Covid pandemic, and through their work is threaded unique ways to connect community and bring us all together to support community in need.
At the Chamber, we are at the intersection of business and community. We are proud to support our nonprofit members, like Legacy Community Health, and we commit to raising their profiles in the community and their missions that make a difference. We applaud our nonprofit members who continually raise the awareness of community need, engage community to help make a difference and raise the bar in our great city.