End of Year Message from Board Chair
Wow! What a year! 2019 has been a strong year for the Chamber with our growing membership, increase in LGBTBE® certified businesses, addition of strategic partnerships and more programming & events offered than ever before in our history. And, we are just getting started with our goal to support our members!

The work of the Chamber does not happen without the strong investment of our business level members, corporate partners, Chamber sponsors and our strategic partners. Thank you for investing in the Chamber and helping us build a strong and thriving LGBTQ & Allied business community! A special shout out to our Silver Level Corporate Partners: Amegy Bank, Comcast and United Airlines and our President's Circle Members: AlphaGraphics Sugar Land, Cyber One Solutions, Patrick Daniel Law Firm and REFUGE Marketing & Consulting.

As we begin our fourth year in 2020, the Board will be engaging in strategic planning over the next couple of months with the goal of identifying opportunities to bring more value to our members, grow the membership and plan for a strong future. Considering that we are in the fourth largest city in America, the opportunities for the LGBTQ & Allied business community are bright! With the right planning and preparation, we will guide the organization in the coming years in a way that benefits our members and helps you grow your business.

Speaking of 2020, we are making plans to add more exciting events and engaging programming to meet a variety of member needs and expectations. Check out the Chamber calendar for upcoming events including the January events highlighted below. Please note - we are renaming the monthly Happy Hour to the "Biz Connect Mixer," which will continue to be held as usual on the last Thursday of each month.

Want to get your business noticed by our event attendees? Event sponsorship opportunities are filling up fast! Sponsoring a Chamber event is a terrific way to bring visibility for your business. Now is the time to reserve your sponsorship opportunity. Click here to learn more about sponsoring a 2020 Chamber event and complete the sponsorship form.

Last but not least…I want to give a huge thank you to our board members and volunteers who have given so much of their time, talent and treasure to the Chamber. And, to our Executive Administrators at Manifest Creative, who have gone above and beyond to support our membership. Thank you for your support and partnership in our important work.

For now…enjoy every moment of the holiday season! As we embark on a new year, I look forward to great things ahead for our members and community. Cheers to a prosperous 2020!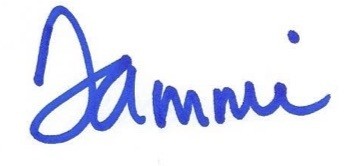 Tammi Wallace
Co-Founder & Board Chair