KHOU-11 - Media Partner and Ally
A Conversation with Robert "Bobby" Springer, KHOU President and General Manager
KHOU-11, the local CBS affiliate, was the Media Partner for this year's Chamber's Pride in Business Celebration.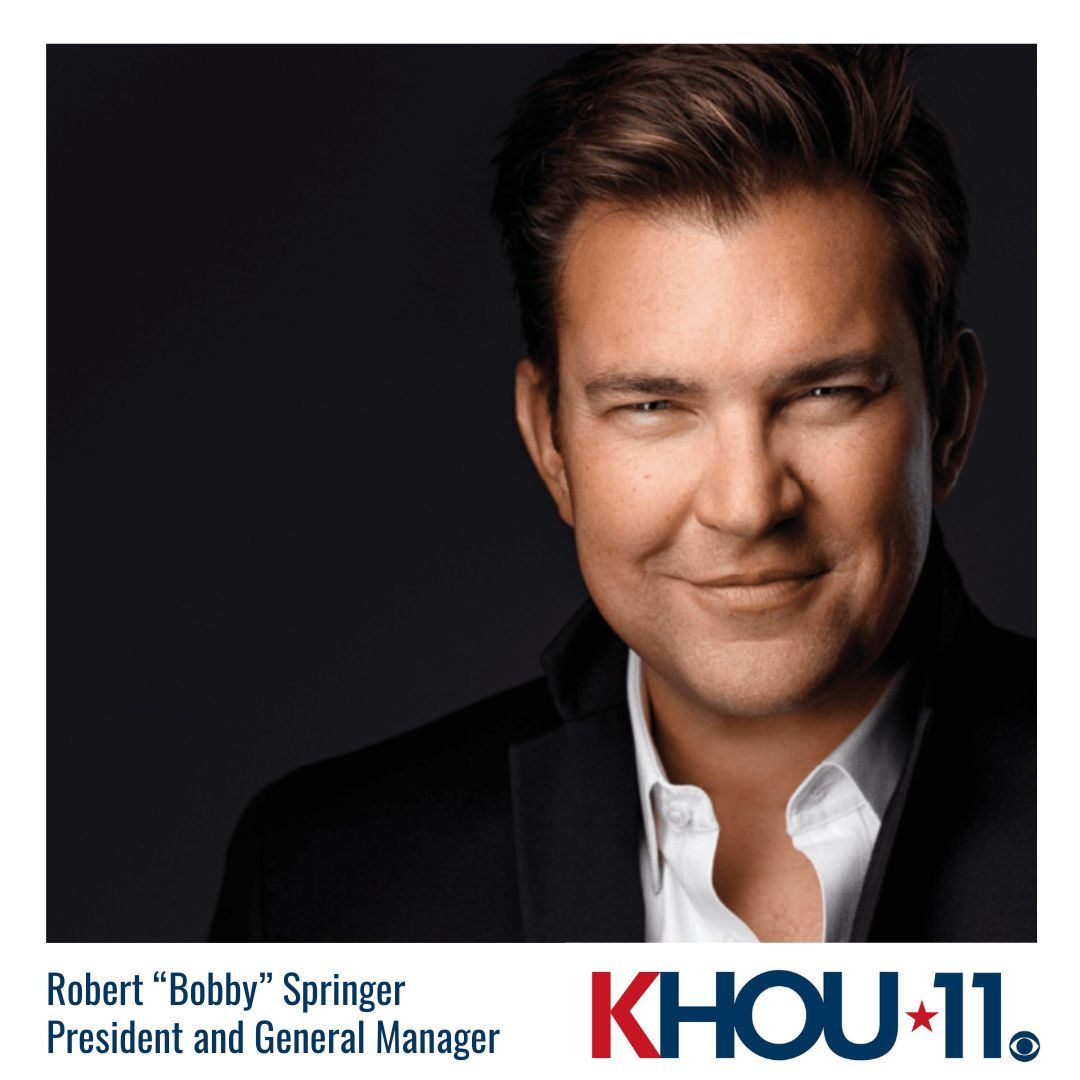 "Over the past few years, the KHOU-11 team has been working to elevate amazing communities and celebrate the diversity of the greater-Houston metro area through the station's Our Story, Our History campaign," said Robert "Bobby" Springer, the station's President and General Manager.
"In 2022, KHOU-11 worked informally with several members of the LGBTQ+ Chamber during the production of the documentary special The Beat Goes On: Pride in Houston. It was a great experience. Together we were able to share some incredibly powerful stories from the LGBTQ+ community and it was clear we needed to keep going."
The 49-year-old Springer became KHOU-11's president and general manager in January of 2019. He grew up in Los Alamos, New Mexico, and knew early on that TV was his calling.
"Growing up, I aspired to share my thoughts, ideas and feelings through artwork. After countless, frustrating, attempts at drawing, I picked up a video camera in a high school class and everything just clicked. If I could imagine it, I could get it onto the screen. For the first time in my life, I felt like I was connecting with others. I was hooked."
After graduating from Eastern New Mexico University, Springer worked at KUSA-TV before coming to Houston. As the GM of KHOU-11, he strongly believes in diversity.
"For KHOU-11, it starts with a team that is both representative of the greater Houston region and inclusive of the ideas, experiences and concerns of those various communities. It's important for all our colleagues to know they belong, they are respected, and that their ideas and experiences are valued," he said.
"In the summer of 2020, following the murder of George Floyd, it was painfully evident that our colleagues really wanted to discuss larger issues around race and identity, but either didn't know how, or were just nervous to start the conversation. In my estimation, there are too many times where that gulf of knowledge and the fear of 'saying the wrong thing' keeps us silent and ultimately keeps us apart.
"So much of this work revolves around being open, willing and interested; that was where the KHOU-11 team was. Fortunately, through both internal, colleague-led workgroups, outside facilitators, a commitment from leadership and partnerships with organizations like the Greater Houston LGBT Chamber of Commerce, we're connecting and, most importantly, we're learning — both as individuals and as a team — and we're having the critical conversations that lead to serving the greater Houston community in a more meaningful way."
Springer said the best part of the Chamber event this year was the energy in the room and the joy of connecting and celebrating together.
"KHOU-11 will continue to do what it does best: reporting on and elevating the stories of the LGBTQ+ community across the greater Houston area."
For more information visit khou.com.