Pride Month Celebrations Help Inspire Us to Get Involved

Pride Month Celebrations Help Inspire Us to Get Involved
By T. Ray Purser (he/him)
"We stood on the corner of Westheimer and Montrose, the perfect location. About 30 minutes into the parade a lightning bolt went through my head. I eclipsed into self-acceptance and was filled with emotion at seeing the thousands of people, spectators and marchers proudly participating."
I attended my very first Houston Pride Parade in June of 2004. I was just at the beginning of my coming out process and really was not sure what to expect. I was nervous and excited but mostly anxious at exposing my true self in such a public place for the first time. When you are in the closet you live in a trail of coverups, denials and are plagued with low self-worth. Negative self-doubt is amplified in our heads because when you are in the closet you do not have a support group to rely on.
I was good friends with a board member of Pride Houston, and he invited me to attend the festival and parade with him. We stood on the corner of Westheimer and Montrose, the perfect location. About 30 minutes into the parade a lightning bolt went through my head. I eclipsed into self-acceptance and was filled with emotion at seeing the thousands of people, spectators and marchers proudly participating. What really struck me was the representation of so many religious organizations, elected officials, social groups and corporations, among others. I asked myself, if this many people are willing to celebrate the LGBTQ+ community, then why have I not been celebrating myself? I had arrived.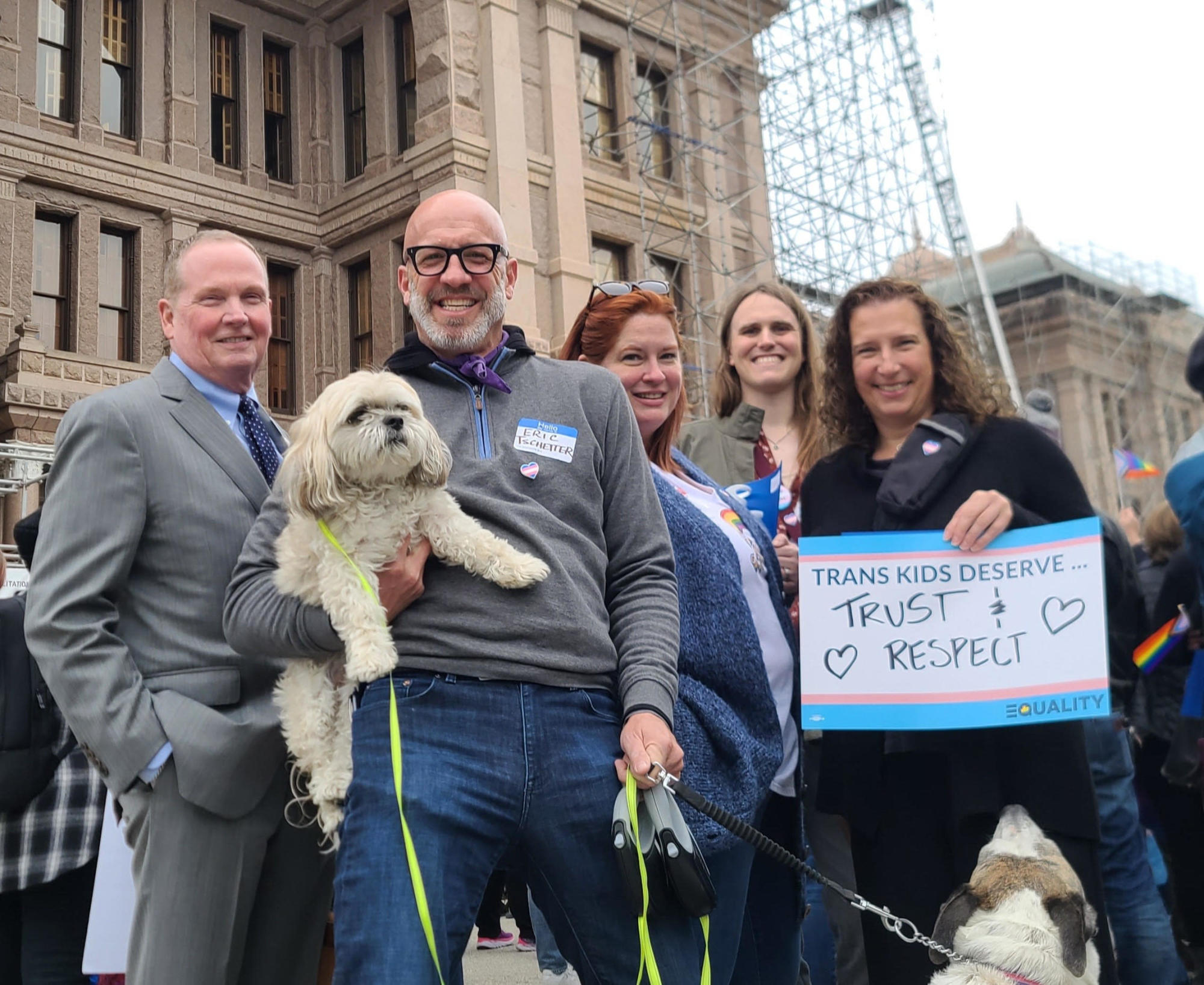 This newfound feeling of acceptance lifted my desire to become involved in important causes that affect the LGBTQ+ community. This involvement helped my journey continue on a more purposeful path. I began to volunteer as a board member for Legacy Community Health, which at that time had one location in Montrose known as the Montrose Clinic. I started to attend HRC events and became a monthly donor. I started to attend Father's First, a support group held at Bering Memorial United Methodist Church and subsequently began to attend services there. And I got involved in the election of Annise Parker for Mayor and became a volunteer for the LGBTQ+ Victory Fund. The more I exposed my true self the better I felt about myself, which gave me the self-assurance I was lacking. I was no longer wasting time wondering what would happen if anyone found out I was gay.
Fast forward to June of 2014 when I attended the Houston Pride Parade not just as a spectator this time, but a participant. I had recently launched the Out At Comcast employee resource group in Houston and this was the first time that my company would be participating in the parade. This parade was even more exciting because the Supreme Court decision on same sex marriage had just been passed. We had record attendance as so many wanted to share their support and love for our community. And as a participant, I was able to carry the leading banner in the front of our section where we had over one hundred Comcast marchers. Those same emotions I felt during my first pride parade washed over me again. I was caught up in all the excitement. It was then that I decided to ask my now husband if we could get married. And he said yes.
I retired from Comcast in 2021 and today serve on the Endowment Board for Legacy Community Health and the Campaign Board for the LGBTQ+ Victory Fund. And I am immensely proud to work as the Government Relations representative for the Greater Houston LGBT Chamber of Commerce. This work is something that I am very passionate about. And the timing of this work is so critical because of the number of anti-LGBTQ+ bills that have been filed by some of our legislators in Texas. Through these bills certain legislators want to try to drive us back into the closet. We cannot let that happen. We cannot let these obstacles stand in the way of our right to be who we are. When I get discouraged, I try to reflect on all the elected officials that do support us. It is important that they know how much their advocacy means to us. We need them to continue to help us fight these injustices.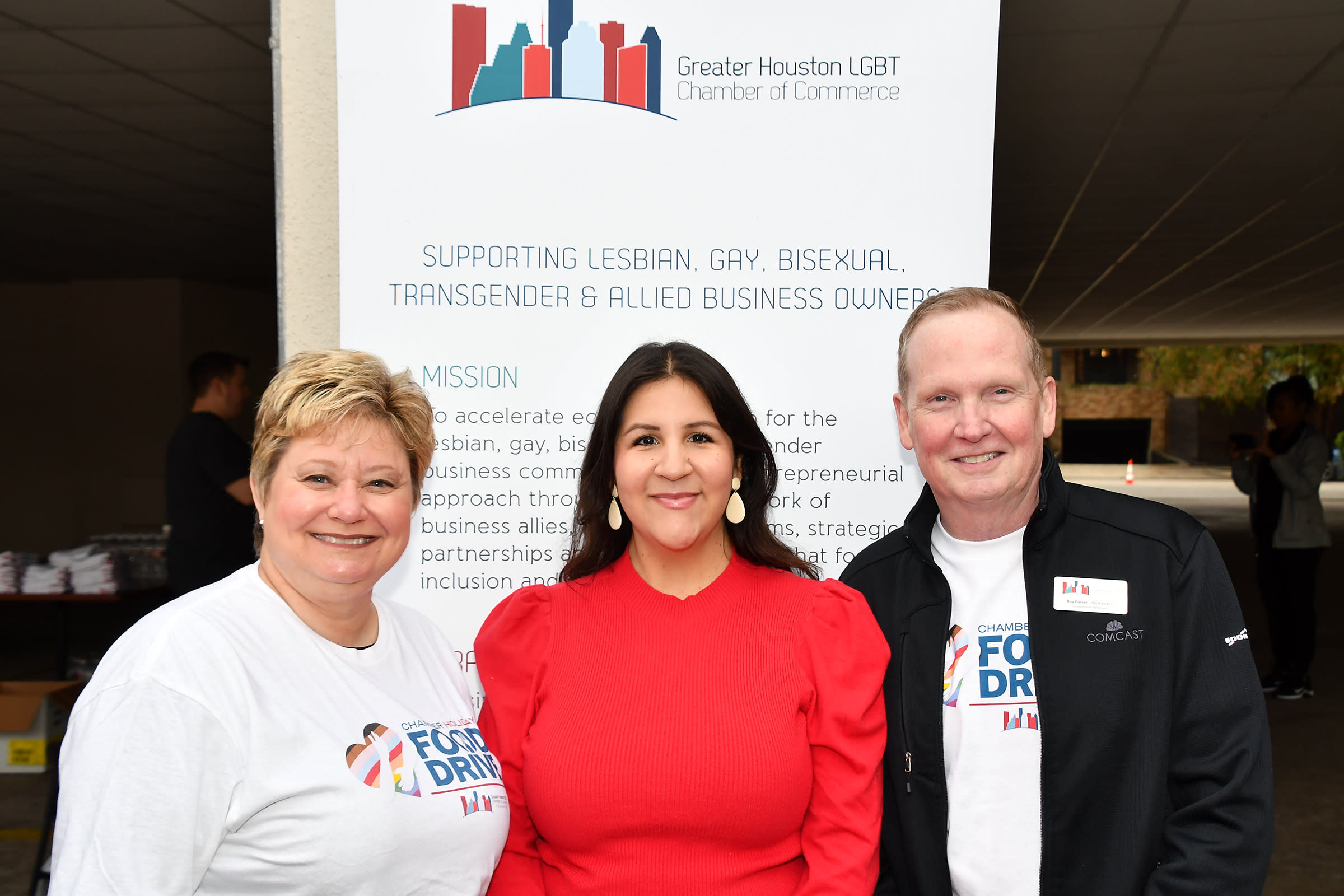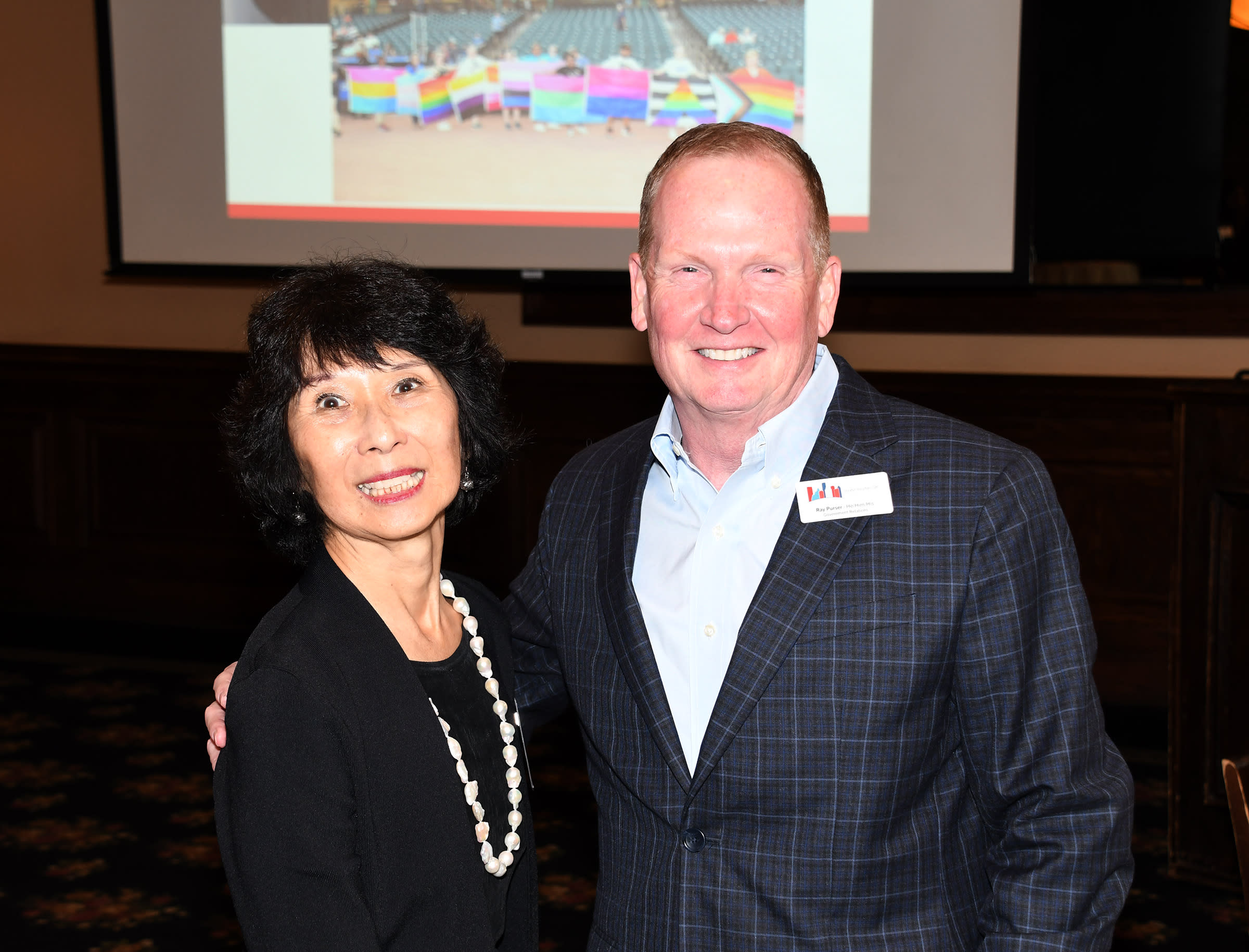 I recently took a trip with Tammi Wallace, Co-Founder, President and CEO of the Greater Houston LGBT Chamber, to Washington to meet with members of the Houston Congressional Delegation. The purpose of our trip was to thank them for their support, speak with them about federal recognition of the LGBTBE® certification program, and to share information about the Chamber and our member companies. The democratic Congressional delegation welcomed us with open arms. And, for the first time, we were welcomed on the house floor by Congresswoman Lizzie Fletcher who during her speech emphasized how welcome we are in Washington.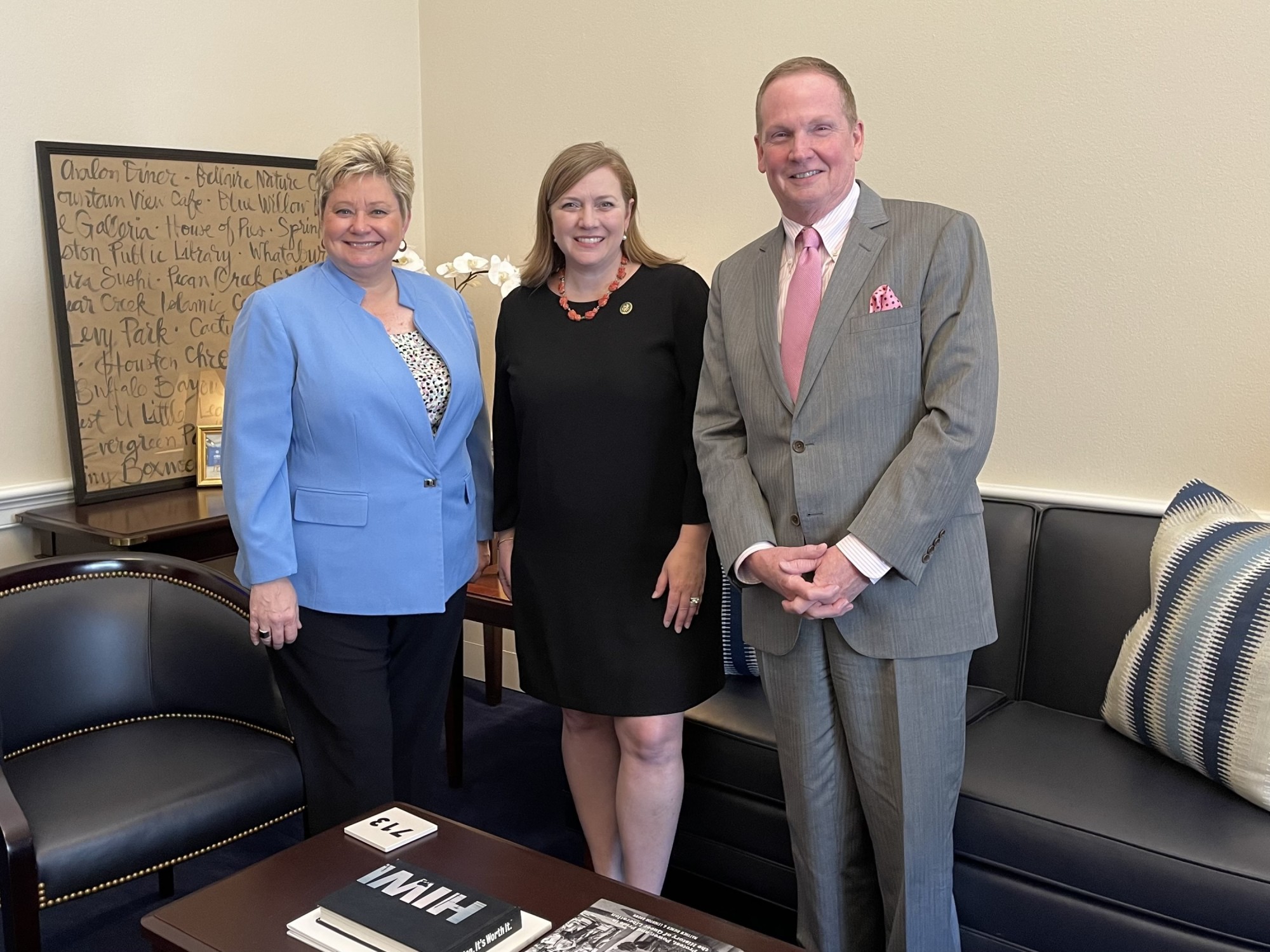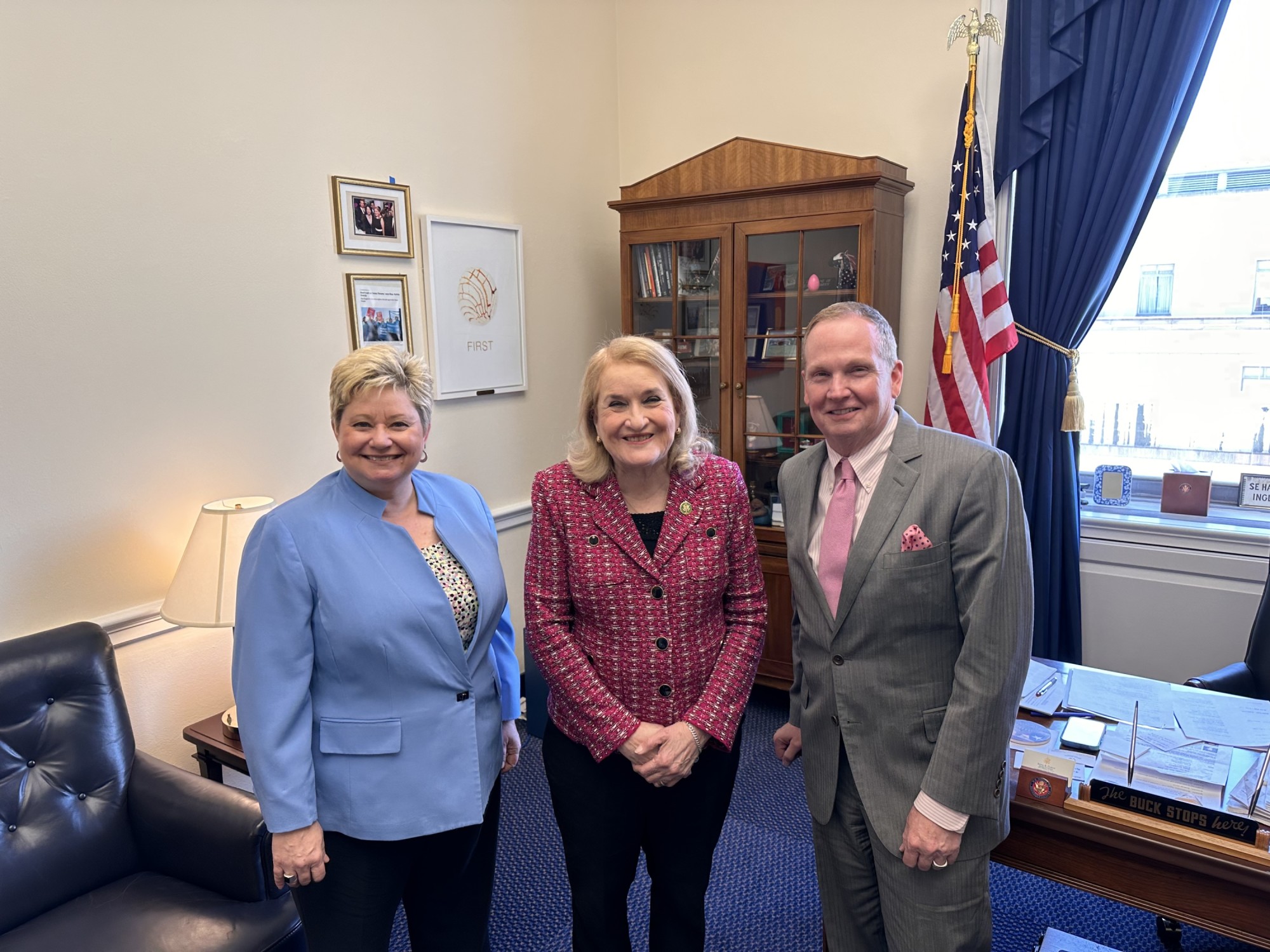 Those same emotions swept over me again when I heard her say proudly "I rise to welcome the Greater Houston LGBT Chamber of Commerce on their first trip to Washington this week. Chamber representatives are in Washington to advance policies that foster economic inclusion and equality for the LGBTQ+ Community. I want them to know how welcome they are here in Washington, in the U.S. Congress, the peoples house."
Supporting elected officials who support us, becoming active in LGBTQ+ causes, celebrating who we are, accepting and loving each other for who we are, and giving each other the emotional support we need, will inspire us while we advocate for world-wide social and economic inclusion and anti-discrimination for the LGBTQ+ community.
Happy Pride,
T. Ray Purser
T. Ray Purser is a consultant working with the Chamber on Government Affairs. He has been a champion for the Chamber since year one and advocated for his prior employer, Comcast, to be active and engaged with the work of the Chamber.
Ray was actively involved in the cable TV and broadband industry for over 33 years, having held a number of senior level positions in advertising sales, public relations, government relations and community affairs. Purser retired as vice president, External Affairs from Comcast NBC Universal on April 30, 2021. He formed Purser Public Affairs in 2022 to help provide strategic counsel, policy expertise and advocacy to businesses and organizations.
Ray is actively involved in the Houston community and currently serves on the Boards of the LGBTQ+ Victory Fund and Legacy Community Health. Purser also volunteers his time as a court appointed child advocate with Child Advocates Incorporated. He has held Chairmanship positions with Legacy Community Health Services and the Texas Cable Association. He is a graduate of Leadership Houston Class XXVIII.
In recognition for his work in the Community, Purser was awarded the Excellence in Diversity Award by the National Association for Multi-Ethnicity in Communications and was selected as an Honoree for the Ivy Education and Charitable Foundation. Comcast's West Division awarded Purser the Circle of Success Excellence in Inclusion Leadership Award in 2014 for the launch of the region's Out at Comcast employee resource group. He has been a recipient of seven Cable Television Public Affairs Association Beacon Awards for outstanding work in Public Affairs.
Upon his retirement, and for his years of service to Comcast and the Houston Community, he was honored to receive a proclamation from City of Houston Mayor Sylvester Turner naming April 30, 2021, as Ray Purser Day in Houston.