T. Ray Purser is committed to advocating for the LGBTQ+ community in his new role with the Chamber
T. Ray Purser is committed to advocating for the LGBTQ+ community in his new role with the Chamber.
"The Greater Houston LGBT Chamber is advancing economic opportunity for LGBTQ+ owned businesses and allies. I am proud of the Chamber's success and excited to now be a part of one of the most dynamic chamber organizations in the Greater Houston area." – T. Ray Purser

The Chamber is committed to advocacy on behalf of our members and the LGBTQ+ community to advance pro-equality policies, including the inclusion of the LGBTBE® Certification at all levels of government.
In early October, the Greater Houston LGBT Chamber of Commerce announced that T. Ray Purser (he/him) joined the organization as a consultant to lead government relations for the organization. Read the press release here. In fact, in Ray's words, "I am coming out of retirement because this work is important." This step ensures that there is a dedicated focus on one of the most important aspects of the Chamber's work – advocacy – to make sure the LGBTQ+ community has a seat and voice at the table. Thank you, Ray, for your commitment to helping the Chamber move the bar for the LGBTQ+ community.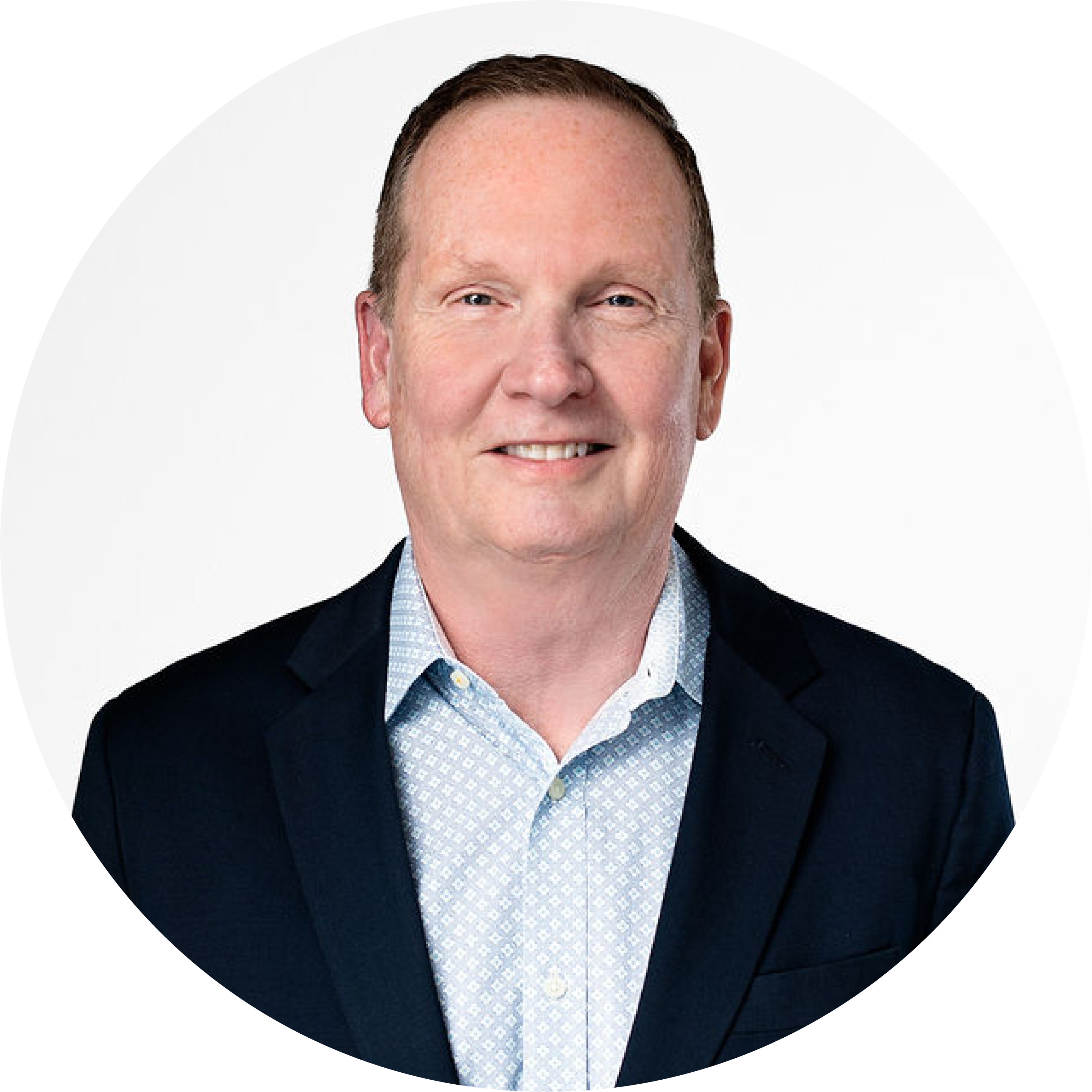 In this blog post, read more about Ray and why he is committed to this role and helping to advance economic opportunity for the LGBTQ+ community. Oh…and his favorite "listened to track" – we love it!
Tell us more about yourself.
I graduated in 1985 with a degree in Radio, Television and Film at Sam Houston State University. I focused on broadcast journalism with plans to become a television or radio news reporter. However, after graduation, the offers I was receiving led me to advertising sales. After a brief time at a small local radio station and then a small low power tv station, I was recruited by what was then known as Warner Cable.
Through the years, I moved up the ranks to eventually become Vice President of Advertising Sales. After holding that position for several years, I was ready for some new challenges and moved into the role of Vice President of External Affairs. In that position, I was responsible for Government Affairs, Public Relations and Community Investment. I held that position for 21 years and loved every minute of it.
One of my proudest accomplishments was the launch of the Out at Comcast ERG in Houston. I did retire from Comcast in 2021 but have continued to stay active in government relations and the LGBT Community. And now I am very excited to help the Greater Houston LGBT Chamber in a government relations capacity.
On a personal note, I was in the closet until I turned 42. At that time, I was married and had two beautiful teenage girls. While the coming out process was exhilarating in many respects, the ending of my marriage and physical separation from my children was difficult.
I was lucky though that my wife and children were very supportive during my coming out process. I met my husband 17 years ago over lunch at Baba Yega. We had similar backgrounds and hit it off immediately. We were officially married soon after the Supreme Court ruling in 2015. Our blended family includes four daughters, three-son-in laws and ten grandchildren with another one on the way.
We love our family and consider ourselves incredibly lucky to have been blessed with so much support and love. I have tremendous respect for leaders in the LGBTQ+ Community that fought for my rights to come out of the closet and marry the person that I love. Since I came out, I have tried to do what I can to help the community, but I always try to remember that without those leaders and activists we would have no community.
Tell us more about your work in the LGBTQ+ community and community as a whole
Volunteerism has always been a part of my DNA. Earlier in my career I served on several arts boards including Houston Grand Opera and The Society for the Performing Arts (SPA). During my coming out process I started to learn more about various LGBTQ+ non-profit organizations. When Chree Boydstun left SPA to lead development for Legacy Community Health, she introduced me to the agency.
I knew about the Montrose Clinic at the time because I had my very first HIV test there. I joined the operating board and served during a time of incredible growth. I served as Chair for two years. During my tenure we opened the Legacy Southwest Clinic, expanded our fifth ward clinic and opened the new Legacy Montrose location. The expansion into these locations helped us get the resources we needed to sustain our work in the LGBTQ+ community.
I now serve on the endowment board, where we are working to ensure Legacy has a strong future for generations to come. I served on the finance committee for Annise Parker's mayoral campaign. It was here that I learned about the LGBTQ+ Victory Fund. My government relations background taught me how important it is to have a seat at the table, so the mission of the Victory Fund became something that I have continued to strongly support.
I began volunteering on the annual brunch committee and eventually joined the national campaign board. We continue to raise money and provide support for political campaigns and, under CEO Annise Parker's leadership, we are seeing historic numbers of community members running for office.
Additionally, part of my responsibilities at Comcast was to oversee all of the company's philanthropic efforts in the Greater Houston Area. We had specific giving goals for LGBTQ+-serving organizations and I was able to use those resources to benefit several other organizations like The Montrose Center and the Greater Houston LGBT Chamber of Commerce.
How did you first get involved with the Chamber?
While working as VP of External Affairs for Comcast I was approached by Tammi Wallace and Gary Wood about sponsoring the Chamber. I saw the value immediately, as there was not an organization working to build up the LGBTQ+ business community. Over time, our company's commitment grew because we could see in action the incredible tools and resources the Chamber was providing their members. The Chamber's events have always been well attended and it made sense for Comcast to be a part of those events, particularly the annual Pride in Business Celebration.
Why did you decide to take on this new role with the Greater Houston LGBT Chamber of Commerce?
Decisions affecting our member businesses are debated at every level of government. Legislation is passed with little, if any, input from the LGBTQ+ business community. This role will bring a voice dedicated to ensuring our business community is part of those decisions while bolstering the LGBTQ+ business community. I wanted to be a catalyst in helping LGBTQ+ owned businesses and allies prosper.
When you first heard about this opportunity, what excited you about working with the Chamber?
The incredible passion of Tammi Wallace, the Chamber Board and Member Companies is what attracted me to working with the Chamber. Their vision has brought success and growth, and is filling a need that was not being met before its inception.
I want to be a part of this energy and do what I can to help our elected officials and governing bodies understand how the contributions of LGBTQ+ owned businesses, and our allies, impact our economy. I'm also excited about promoting the LGBTBE® Certification Program and will work to have more government entities accept the certification as part of their diversity vendor goals.
Why do you think it's important that the Chamber is continually advocating for our members and the LGBTQ+ community?
The LGBTQ+ community faces discrimination on a daily basis. Coupled with the fact that legislation and ordinances that affect our businesses and economy are passed with little to no input from the community. The Chamber is going to work to build economic equity and respect for our member companies that, until now, have been an after-thought in policy making. We need to address this gap and ensure our community has a voice in the business arena, particularly with legislation that affects our member company's businesses.
Tell us more about your role. What do you want to accomplish in terms of Governmental Relations for the Chamber?
I want the Chamber to be recognized by our governing bodies as an important part of our local and state economy. The LGBTQ+ business community can and should be a valuable resource for our elected officials. When we establish a seat at the table and lawmakers begin to reach out to the Chamber for our input on legislation and ordinances, we will start seeing success. I also want to work toward building up the number of governing bodies that recognize the LGBTBE® certification. This will bring more opportunity for our member companies.
What opportunities do you see for the Chamber in the years ahead?
The Chamber will continue to grow as our members and potential members become even more successful. But I would also like to see an increase in membership among our allies. Having our ally members play a part in legislation that affects not just our businesses, but our personal lives, will bring more attention to the importance of taking a stand against discriminatory legislation.
Why do you think the work of the Chamber is important for the regional LGBTQ+ community?
Business and commerce are an equalizer among our elected officials. Currently our community is not recognized as an important part of our economy, and we need to change that perception. It is important that our elected officials understand the impact our member companies have.
Now for some fun…ready?!?
What's your favorite thing to do when you're not working?
I do several spinning classes a week. The music and energy always puts me in a great mood. I also enjoy reading, especially fiction.
Barbeque or Mexican, and where do you go for it?
Mexican and usually El Tiempo on lower Westheimer. It's an easy walk home after a couple of margaritas.
Native Houstonian or got here as fast as you could and from where?
Native Houstonian but with strong ties to Ireland.
First app checked in the morning?
Houston Chronicle
Most used app?
Facebook
Person you FaceTime most often?
My daughter and her three children. They live in Virginia.
Most listened-to track?
"About Damn Time", Lizzo
Anything else you want to share about yourself, your new role or otherwise?
I am really excited about the opportunity to represent the Greater Houston LGBT Chamber of Commerce, and our member companies, in a government relations capacity. I see the potential in having meaningful dialogue with our elected officials in an effort to build more awareness and respect for the LGBTQ+ business community. I am coming out of retirement because this work is important.
Connect with Ray on LinkedIn