The Greater Houston LGBT Chamber: Building Resources for a Robust LGBT Business Community
Thank you to the National LGBT Chamber of Commerce (NGLCC) for highlighting the Greater Houston LGBT Chamber on their
blog
. We are a proud Affiliate Chamber of the NGLCC.
The Greater Houston LGBT Chamber: Building Resources for a Robust LGBT Business Community
February 3, 2020 - 12:35pm | By Kaela Roeder
The Affiliate Chambers of the National LGBT Chamber of Commerce (NGLCC) play a pivotal role in supporting LGBT owned businesses at a local level. The
Greater Houston LGBT Chamber
is a great example of how local chambers ensure LGBT business success and work with local partners to build a strong, diverse business ecosystem.
Tammi Wallace & Gary Wood founded the Greater Houston LGBT Chamber in early 2016. Since then, the chamber has grown rapidly.


"We accelerate economic growth for the lesbian, gay, bisexual and transgender business community using an entrepreneurial approach through a strong network of business allies, innovative programs, strategic partnerships and advance policies that foster inclusion and equality," founder Tammi Wallace said.


Houston has been recognized as the fourth largest city in the country for dramatic growth and engagement of the LGBT business community. Houston is home to many Fortune 500 companies, several of which are
Certified LGBT Businesses Enterprise
® companies.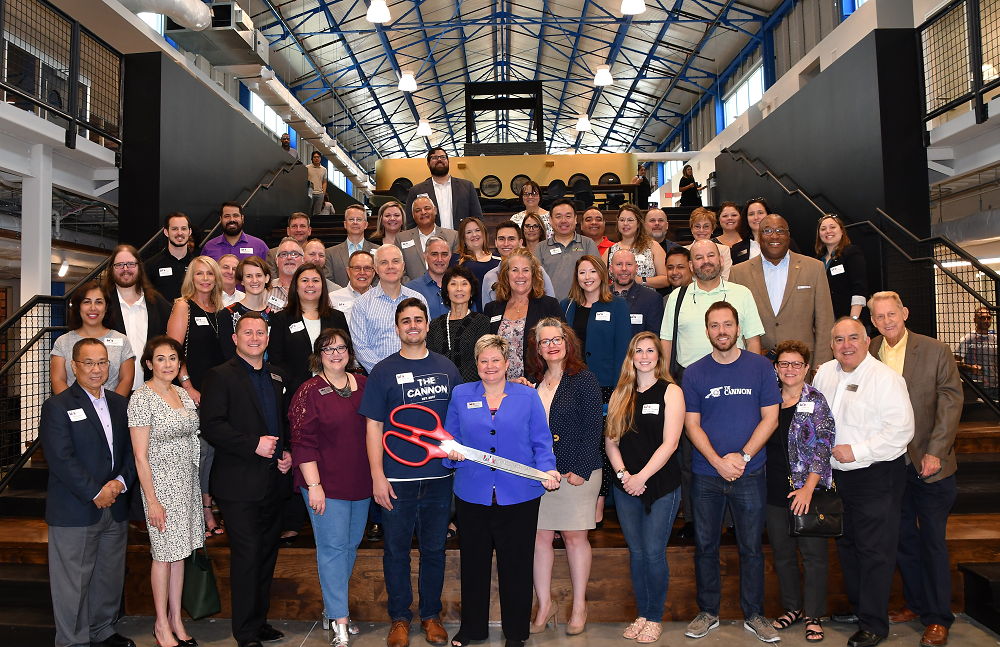 Greater Houston LGBT Chamber team and Chamber member, The Cannon,at a Ribbon Cutting for the business' new building.


The Greater Houston LGBT Chamber prides itself on being an environment where LGBT business owners can thrive.


"We routinely hear from members and guests that our events create a welcoming environment and wealth of connections and support for our business owners," Wallace said. "Our goal is to help members connect and grow!"


The Chamber has many goals in mind for 2020 and beyond. Wallace said that she hopes the Chamber will increase to over 1,000 members, create focused programming for Women, Trans and POC business owners, and advocate for recognition of Certified LGBTBE® suppliers with local governments.


Are you in the Houston area? Become a part of the Greater Houston LGBT Chamber of Commerce to network and gain access to support and resources!


Want to know more about how to certify your business? Visit our website to learn how to become a
Certified LGBTBE®!