The Stages of Grief During a Pandemic
Many of our brilliant members are sharing their insight during COVID-19. We are sharing out their wisdom through the Chamber Blog to help our members during this difficult time.

This blog post is authored by Jessica Eiseman, MS, LPC-S, NCC, CCTP who is the Owner & Clinical Director of Ajana Therapy & Clinical Services. We are proud to have Ajana Therapy & Clinical Services as one of our Chamber members.
---
The Stages of Grief During a Pandemic
By Jessica Eiseman

I know what you're feeling right now because I feel it too. This collective heaviness that we all are carrying. We have lost our routines, our children's schools, our space, our own priorities, some, including my husband, have lost their jobs. There have been a few wonderful articles starting to go around about the feelings we are having and labeling them as grief. I wish I could have been one of the firsts to write about it because I knew it. I felt it. I told my clients about it. But I couldn't write. My grief was too much.

Sometimes our grief paralyzes us. It overwhelms us. It keeps us stuck. Sometimes because we don't know what to feel or we feel so many feelings at once, or nothing at all.
This is Stage 1 of grief: Shock.
If you've grieved before you know this familiar feeling creeping in. You try to label it as something else. You try to push it away because no one wants to feel this. Which is why we deny it.
We are resistant to it because along with everything else during this pandemic we don't want to lose our freedom and we don't want to lose our health. By admitting that this virus could really hurt us, our kids, our families, our neighbors…we would have to admit that we are not safe.
Stage 2. Denial.
We are angry. Stage 3. So we do what we want to do anyway, like an angry teenager who wants to do the opposite of what their parents want them to do out of defiance. We justify to ourselves anything that goes against all of the medical evidence. We still do our thing, parties, stores, whatever we can, just because we can.
But just in case, we still have our doubts because everyone else seems to be worried. So we do what we see and hear that others are doing and hoard supplies, "just in case." We go into fight or flight and prepare. Whereas in this stage in the traditional Elizabeth Kubler-Ross diagram would be Bargaining, I think in times of global pandemics, natural disasters, major events we go into Survival Mode, which I will call Stage 4. This has changed I believe, because as a society we keep continuing to experience these collective traumas again and again. We aren't responding anymore by bargaining when these major disasters happen, because we recognize we have no control, we cannot "bargain" our way out of it.
Then the Depression begins to creep in. Sink in. Or just outright slaps you in the face. Stage 5 is here. Right now things are still novel with some of us in the COVID-19 pandemic. For others you have been sheltering longer, so you may have been in this place. Or you may have been here this entire time because you are extremely worried about others; you are worried about the state of the world, you are afraid of what this means for you and for society as a whole.
The longer this goes on, the harder it is to get out of bed. To get dressed like you did before. If you are alone right now through all of this, maybe you miss being hugged, being touched, shaking someone's hand. Maybe you have lost your job, or all of your retirement in the stock market, and you don't see a way out.

I tell you this as someone who has struggled with depression and has helped countless others with severe depression, there is always a way out that doesn't involve suicide*. Because these feelings or stages are fluid and are not linear, despite the stage numbers. And if you wait long enough a new stage will come around.
At some point through this global pandemic there will be Acceptance. Stage 6. I don't know what this will look like. For me I think it has come in waves, mostly little tiny waves crashing against my ankles like they do when you're just testing the ocean waters to see how it feels before diving right in. I have a brief moment of safety or calmness, but then I get right back out. I'm not ready. I don't know what this means or what I feel. I don't feel safe.
At some point we will slide in and out of what Grief Guru David Kessler defines as his Sixth Stage of Grief, Finding Meaning. For this article, I guess that would make this Stage 7? But who cares about the number as long as it means something to you. And we will find meaning, maybe we have moments of it now where we are enjoying time with our families, where we are slowing down, where we are being forced to be present. Maybe this will help with some much needed problem solving for our Nation's social justice crisis. Maybe there will be a new cure found for cancer while they are in search for the COVID-19 vaccine.
Here's the thing, I am not going to tell you how to fix it right now, or how to feel better. You will have lots of other articles telling you what to do. With this, I want to give you permission for how you are feeling. Right now. In this moment. It's okay to feel what you are feeling, even the bad stuff. It's not comfortable, we don't like it, but we are here. And the only way to is through. But I can tell you one thing. We are ALL in this together, experiencing these same emotions. Not at the same time, of course. We are all in our own stages. So keep that in mind when you are looking at others during this time of uncertainty we are all sitting in together. Be kind, each one of us is grieving.
*If you or someone you know are contemplating suicide please reach out 24/7 to the National Suicide Hotline at 1-800-273-8255, or clicking the link.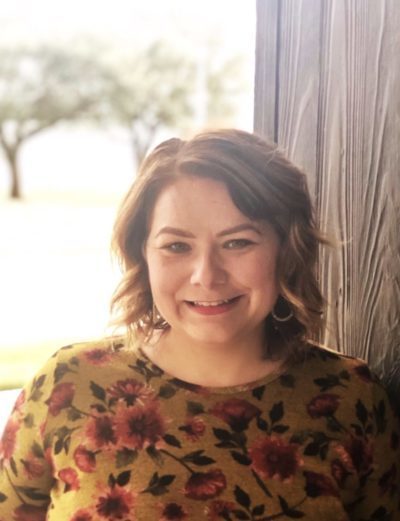 Jessica Eiseman, MS, LPC-S, NCC, CCTP is the Owner & Clinical Director of Ajana Therapy & Clinical Services. She is a Board Approved Supervisor, National Board Certified Counselor, Certified Clinical Trauma Professional
and Certified Supervisor Trainer.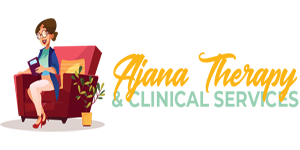 Ajana Therapy & Clinical Services is an inclusive and multiculturally competent counseling practice in Houston, Texas that offers mental health therapy, consultation, supervision, assessment, and trainings. We have a group of empathetic, knowledgeable, and authentic clinicians that specialize in trauma therapy, life transitions counseling, depression, anxiety, stress management, relationship counseling, substance use treatment, maternal mental health, and crisis. We are an affirming practice for our LGBTQ+ community and also offer mental health immigration evaluations. Additionally, we provide online therapy and yoga for healing sessions. Let's see how we can help you navigate some of the complications of being human.