Thomas Lopez (He/Him/His) Community & Giving Back
Chamber Chat - Back to Business Blog
"I got involved in the Greater Houston LGBT Chamber of Commerce to make business connections. What I found with the Chamber was so much more than business connections, but a sense of community."
Thomas Lopez gives back to the community through his time, talent and treasure. As a board member for the Greater Houston LGBT Chamber as well as the Greater Houston LGBTQ Chamber of Commerce Foundation. Read more about why giving back is so important to Thomas and why he's involved in the Chamber and more.
Headshot by: Clinton Haby
Tell us more about yourself and your background.
My name is Thomas. I was born in Pasadena, TX, raised in San Antonio, and a proud graduate of Texas A&M University. Today, I am a husband, who has a growing family, a business owner, entrepreneur, and educator. For fun, I have run in marathons, completed an Ironman, and host a podcast about LGBTQ+ history called "Let's Talk About Gay Stuff."
Share more about what you do professionally?
I am the founder of EconomiWorks, which focuses on connecting stay-at-home parents and retirees who left the workforce with businesses that need help with tackling small projects. I also founded a company called ListenWerks, which produces podcasts. I am one of the co-hosts for one of the podcasts, Let's Talk About Gay Stuff, a podcast about LGBTQ+ history.
When I'm not tending to my companies, I have an adjunct faculty role at a local university, where I teach courses in the business school. I also am a Board Member for the Greater Houston LGBT Chamber of Commerce as well as the Greater Houston LGBTQ Chamber of Commerce Foundation.
How did you get involved with the Greater Houston LGBT Chamber of Commerce?
I worked in the corporate world for so long, I did not find the time, nor prioritize, getting involved in the community. However, when I started my first company, EconomiWorks, in 2018, out of necessity for my company, I got involved in the Greater Houston LGBT Chamber of Commerce to make business connections. What I found with the Chamber was so much more than business connections, but a sense of community. As business connections turned into personal connections, I became more involved with the Chamber and became a Board member in 2020. The opportunity to help the Chamber further advance LGBTQ+ owned & allied businesses was something that appealed to both personal and professional goals of mine, and I could not pass up the chance to make an impact in the community.
Of course, I also produce and co-host the Let's Talk About Gay Stuff podcast. When we started Let's Talk About Gay Stuff, I did not expect to have the reach or impact that we have had. We started off with just a couple of guys goofing off in front of mics, nerding out over history, and committing each episode to bring to life stories of LGBTQ+ pioneers, trailblazers as well as some of the community's successes and setbacks over the years.
To know that two years later our show has an audience that spans across the country and the globe and that we field questions about 'how to come out' or 'how to be a better ally,' we are really grateful for how the show can be an informative, safe, and fun space for our listeners. To hear folks in the LGBTQ+ community say "thank you for sharing that story" or to hear allies comment "we didn't realize how bad you all had/have it," it's the best success you could imagine given where we started.
What are you doing to make a difference and give back to the community?
With EconomiWorks, I have been able to help small businesses do more with less. I have helped LGBTQ+ owned businesses by pairing them with freelance talent who can help execute projects related to digital marketing and website development.
With the Let's Talk About Gay Stuff podcast, each week we bring to life stories of our community's past. The people and events we discuss have been important reminders for our LGBTQ+ listeners, as well as our allies, that our community has endured systemic harassment, yet has overcome legal and societal barriers, and still, we have more to go. We have invited guests, who have lived this history, to speak about their journey, including former Houston Mayor Annise Parker. She gave us a bonus, too, as she discussed LGBTQ Victory Fund and spoke about the importance of voting and securing LGBTQ+ candidates to run for office so they can represent the issues and challenges our community faces.
As part of the Chamber, I promote economic opportunities for the LGBTQ+ business community. By championing connections, events, and collaborations, I help foster an economic ecosystem that invests in our community and helps it to thrive.
As a professor to business students, I speak to and demonstrate the value of diversity, inclusion, and equity from a personal standpoint, as well as from an economic one. We discuss the importance of respect for employees, customers, and communities, and we discuss the economic benefits associated with creating a community of inclusivity and equity.
Why do you feel it's important to be involved in the community?
It is only within the last 20 years, that a gay man did not have to fear being arrested for having sex with another consenting adult of the same sex, that gays and lesbians could openly serve in the military, that gays and lesbians could marry someone of the same sex, that someone who identified as LGBT could not be fired from their jobs just for identifying or being perceived as someone who is LGBT. All of these rights granted not because of the will of legislative bodies but decided by judges in the courts.
This means we must get involved so that our rights remain intact and not are not subject to political whims. Because of harmful laws, policies, and opinions, generations of LGBTQ+ people have faced setbacks personally, professionally, and financially. As a result, LGBTQ+ have had to work harder to contribute fully to society, generate wealth, and pass along opportunities to the generations after them. Sure, some of the laws and policies against the LGBTQ+ community have changed, but many challenges still exist.
Consider that 40% of homeless youth identify as LGBTQ+, yet only 10% of all youth identify as LGBTQ+. The community is overrepresented among homeless youth and is at risk of yet another generation losing out on opportunities to reach their potential and be productive members of society. This issue is compounded for our transgender siblings.
We can only change when the LGBTQ+ community becomes more visible. With visibility, we can dismantle harmful perceptions and stereotypes so that people can see our value and our contributions. This only happens if we can feel safe in being visible. This means we must get involved in supporting our community to promote opportunities for economic prosperity, while also working to bring down harmful laws on the books and remaining vigilant of laws and ordinances that are being debated and discussed at the local, state, and federal level.
Learn more about Let's Talk About Gay Stuff and EconomiWorks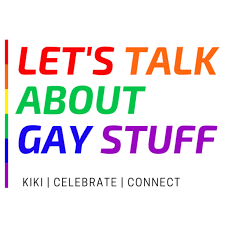 https://letstalkaboutgaystuff.com/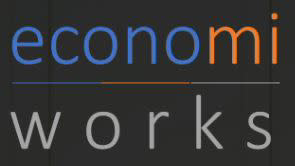 https://economiworks.com/
Connect with Thomas, Let's Talk About Gay Stuff and EconomiWorks on social media:
Thomas
Let's Talk About Gay Stuff
EconomiWorks