2022 Pride In Business Celebration & Awards
Wednesday, June 22, 2022 (11:30 AM - 1:30 PM) (CDT)
Description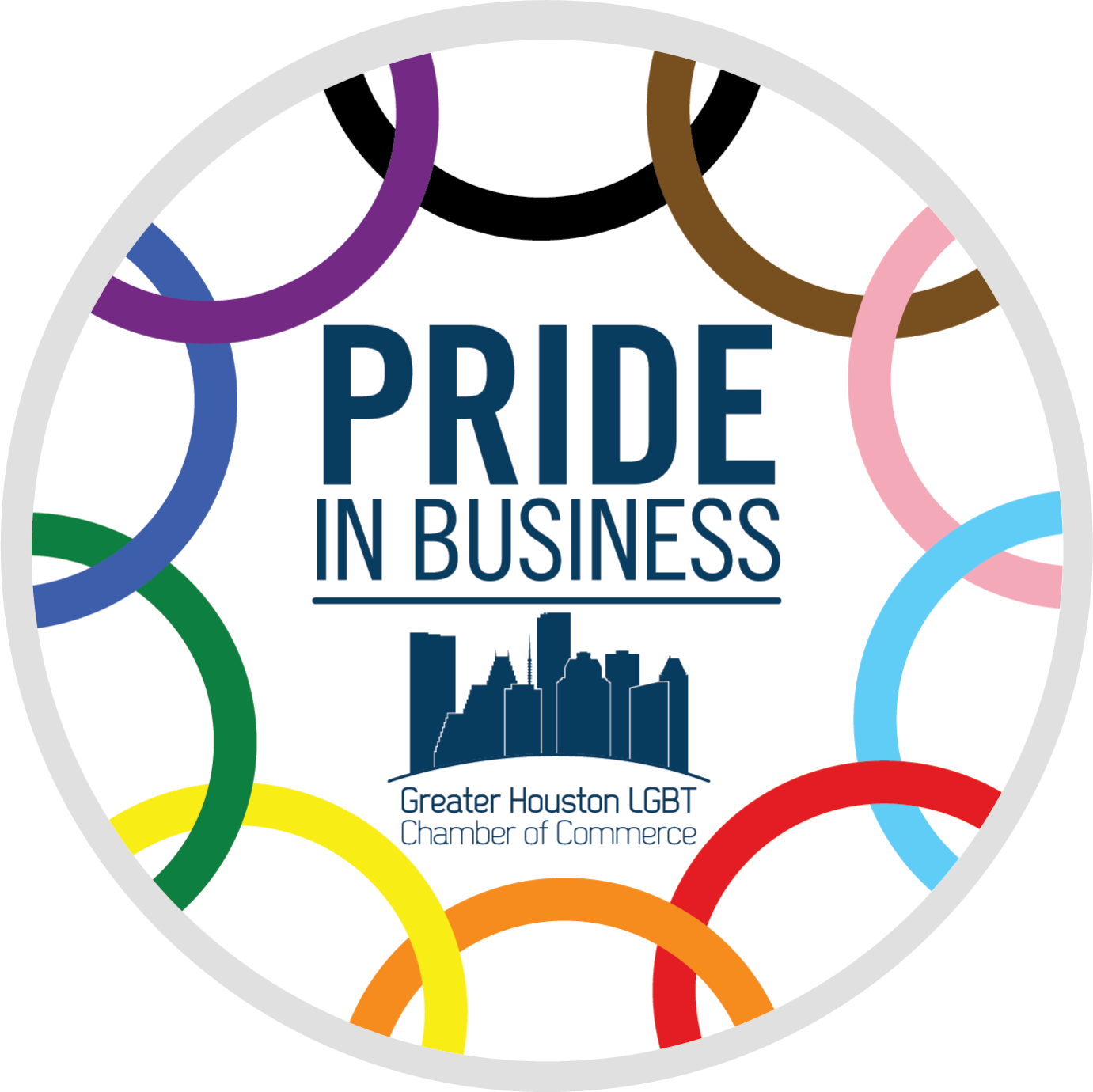 Pride In Business Celebration & Awards

June 22, 2022 | 11:30 a.m. - 1:30 p.m.
Nautilus Ballroom, Downtown Aquarium

Held during Pride Month, the Pride In Business event is a unique opportunity to celebrate the important role of LGBTQ+ and Allied businesses in the Greater Houston economy. The event underscores how the LGBTQ+ & Allied business community works with the broader business community and public officials to realize a better Houston.
Pride In Business is the only event in Houston focused on the LGBTQ+ business community during Pride Month. Reserve your Pride In Business Sponsorship Today!
---
Special Guests





Mike Freer
(he/him)
Minister for Exports & Minister for Equalities




Reggie Greer
(he/him)
Senior Advisor to the U.S. Special Envoy to Advance the Human Rights of LGBTQI+ Persons



Mike Freer (he/him) was appointed Minister for Exports and Minister for Equalities in September 2021. He was first elected as a Member of Parliament for Finchley and Golders Green in May 2010. Mike was Assistant Government Whip between June 2017 and July 2018. He was also Lord Commissioner of the Treasury from July 2018 to December 2019 and served as Comptroller of HM Household from December 2019 to September 2021.

Parliamentary Under Secretary of State (Minister for Exports)

The Minister for Export's responsibilities include:

export promotion across all sectors
UK Export Finance (UKEF)
the Trade Envoy programme
world events, including Expo 2020 Dubai

He also supports the Secretary of State with:

delivering an Export Strategy to boost exports across the UK
supporting small and medium sized businesses to export
trade missions and trade shows
the Department for International Trade's (DIT) contribution to the GREAT campaign
investment policy in the House of Commons

Parliamentary Under Secretary of State (Minister for Equalities)

The Minister for Equalities' responsibilities include:

Equality for LGBT people in the UK (at home, work, health and wellbeing)
Banning conversion therapy in England and Wales
LGBT equality in the workplace
LGBT safety (including homelessness and domestic violence)






Reggie currently serves in the Biden-Harris Administration as Senior Advisor to Jessica Stern, the U.S. Special Envoy to Advance the Human Rights of LGBTQI+ Persons. He previously served as White House Director of Priority Placement and Senior Advisor on LGBTQ+ Engagement for President Joe Biden as well as LGBTQ+ Engagement Director for the Biden-Harris Campaign. After several years working in engagement-related roles, Reggie joined the Biden-Harris campaign after serving as Constituent Engagement Director at LGBTQ Victory Institute where he supported LGBTQ+ elected and appointed leaders around the country.

Prior to joining Victory Institute, Reggie served as Deputy Director of Public Engagement at the United States Department of Transportation where he developed strategies for effective communication and engagement with thousands of transportation stakeholders across every mode on key White House and Departmental priorities. Appointed by President Barack Obama and Secretary Anthony Foxx in May 2014, Reggie served as the Department's liaison to the White House Business Council, engaging business leaders across the country on a wide range of transportation-related initiatives, programs, and issues. Reggie began his tenure at the Department as a special assistant to Secretary Foxx. And, in 2016, Reggie was appointed to serve on Washington, DC Mayor Muriel Bowser's LGBTQ Advisory Committee.

In 2009, Reggie received his Bachelor of Arts in Government and History from Georgetown University, having concentrated his studies in education and social policy. Reggie is a native of Wichita Falls, Texas.
---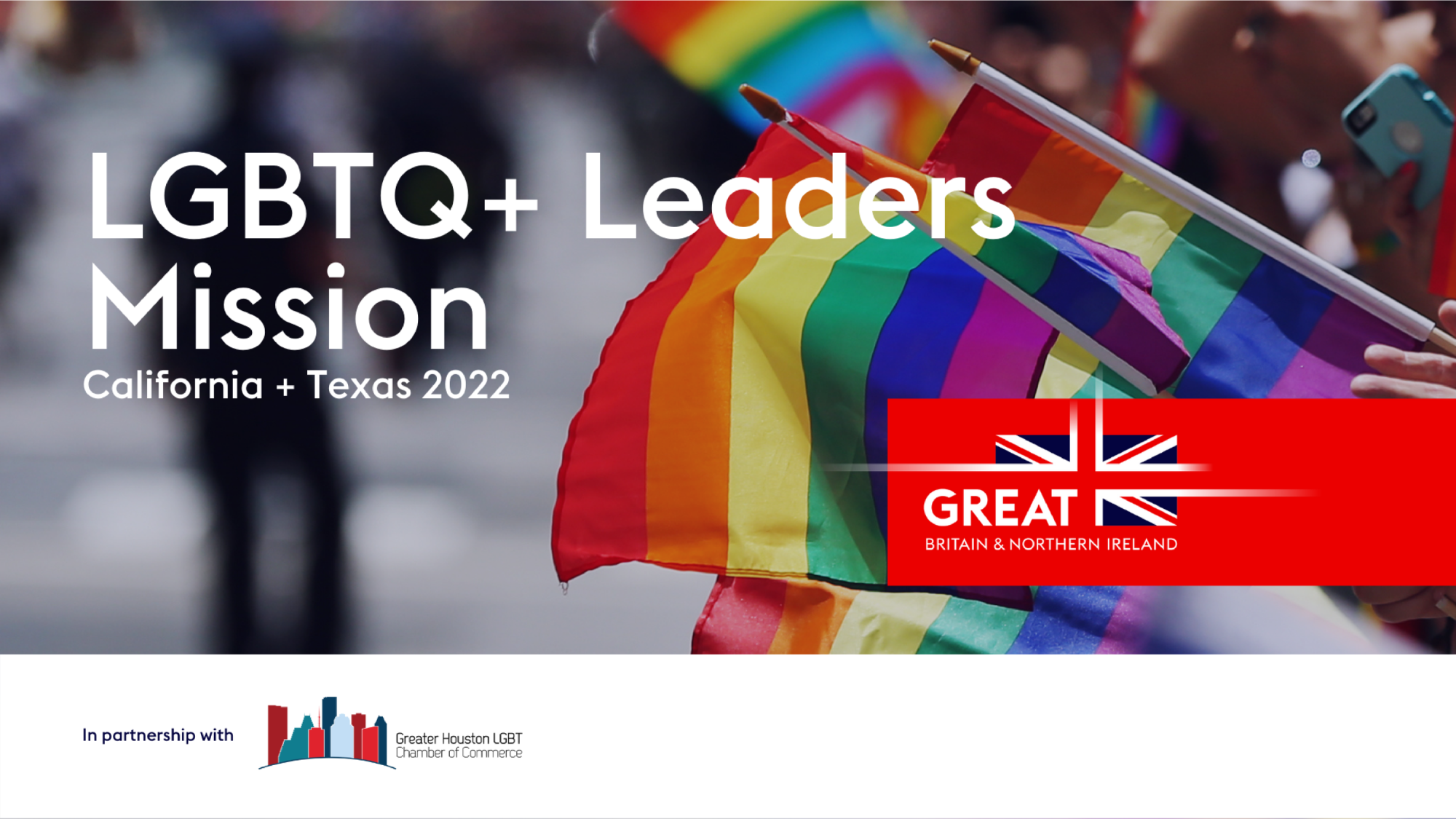 The Chamber is honored to welcome Minister Mike Freer, Minister for Exports and Equalities, Consul General Richard Hyde, and the UK LGBTQ+ Tech Trade Mission Delegation as our special guests for the Pride In Business Celebration.
UK LGBTQ+ Tech Trade Mission
We are proud to work with our International Partner, British Consulate-General Houston, on the first
UK LGBTQ+ Tech Leaders Trade Mission
to Texas. The Trade Mission Delegation is a group of tech focused businesses owned by LGBTQ+ entrepreneurs who are interested in doing business in Texas. This historic Trade Mission will include visits to major Fortune 500 headquarters and others in the innovation ecosystem.
Sponsors will have an opportunity to meet with Minister Freer and the Delegation during the VIP reception.
---
Emcee - Melanie Lawson (she/her), Anchor, ABC13
The Chamber is excited to announce that Melanie Lawson, Anchor, with ABC-13 Houston, as our Emcee for the Pride In Business Celebration & Awards. She joins us again this year to serve as Emcee for the celebration and in-person!

She is a native Houstonian and award-winning journalist. Journalism has always been in her blood. Melanie is the anchor of Live at 5 and ABC13's midday show, Eyewitness News at 11 a.m.

She has had a varied and exhilarating career at ABC13, covering virtually every city, state and national election. She's also reported on stories as wide-ranging as Houston's first Black and female mayors to natural disasters like Hurricane Harvey and the deadly Texas ice storm, to the global careers of superstar performer Beyonce and Destiny's Child.

Melanie has traveled to Cuba, Panama, Australia, Sudan and South Africa, among other national and international locations. She's won numerous awards for her reporting, including three Emmys, and she is well-known for her in-depth interviews with a wide range of notables, including three U.S. presidents, Vice President Kamala Harris, prima ballerinas Lauren Anderson and Misty Copeland, the Dalai Lama, legendary journalists Barbara Walters, Robin Roberts and Ann Curry, the late poet Maya Angelou, gospel superstar Yolanda Adams, former heavyweight champion boxer George Foreman, film directors Tyler Perry and Spike Lee, evangelists Joel and Victoria Osteen, and actors Betty White and Denzel Washington.

But Melanie's favorite stories are those about Houston's rich, multi-ethnic community - especially stories about children and those quietly working to make a difference in their lives.

Read more about Melanie at https://abc13.com/about/newsteam/melanie-lawson/.
---
Started in 2021, the event recognizes, through the Pride In Business Awards, the contributions made by Chamber members and other key stakeholders in building a more diverse and inclusive business community. The awards spotlight deserving companies and individuals and showcase the amazing work they are doing to support the LGBTQ+ community. Learn more about the Pride In Business Awards here.
Health & Safety Protocols
The health and safety of attendees are our highest concerns. The Chamber is committed to a safe and enjoyable in-person event experience for all attendees. With the current state of the pandemic, the Chamber continues to monitor the most recent health guidelines from public health agencies.

The Chamber has implemented the following protocols:

We ask all attendees to be fully vaccinated. The Chamber reserves the right to ask attendees to provide proof of vaccination OR show a negative COVID-19 test result in the past 72 hours upon arriving at the event. The attendee will provide physical or digital proof of vaccination or test at registration.

All event attendees should be diligent in following all CDC guidelines. If an individual is feeling sick, please stay home.

If you feel more comfortable and choose to wear a mask, we respect your decision to do so. Event attendees will respect others who opt to wear a mask.

The Chamber will provide hand sanitizer onsite as well as masks if needed.
Greater Houston LGBT Chamber of Commerce
COVID-19 PANDEMIC WAIVER
Waiver of Liability and Disclaimer:
By registering for any events, attendees are willingly participating in a Greater Houston LGBT Chamber of Commerce in-person events, and hereby waive, release, absolve, indemnify and agree to hold harmless the Greater Houston LGBT Chamber of Commerce, their Board of Directors, employees, contractors, organizers, supervisors, participants, and persons for any claim arising out of any injury or illness I may incur as a result of negligence or for any other cause. By participating in a program or event during the COVID-19 pandemic, while still following the guidelines outlined by the State of Texas, event attendees understand there is still a chance of contracting the virus that causes COVID-19. Furthermore, attendees understand that there is a chance of spreading the coronavirus while asymptomatic.
Pricing

Early Bird (through May 24):
Members - $75; Non-Members - $95
Standard (May 25 - June 17):
Members - $95; Non-Members - $115


Sponsorship opportunities are available. More information can be found at https://www.houstonlgbtchamber.com/2022pib/.
Downtown Aquarium
410 Bagby Street



Houston

,

TX

77002

United States



Nautilus Ballroom, 3rd floor
Wednesday, June 22, 2022 (11:30 AM - 1:30 PM) (CDT)