Chamber Power Hour
Thursday, April 25, 2019 (4:30 PM - 5:30 PM) (CDT)
Description
Join us for the monthly Chamber Power Hour! What is the Power Hour? It's a fantastic hour of hands-on training with industry insiders designed to help you grow your business. Thank you to Chamber founding member, OutSmart Magazine, for sponsoring the April Power Hour. Our presenter this month is Jack Berger, with OutSmart Magazine, who will share information about reaching the Houston LGBTQ audience.

Do you want to grow your business and capture the LGBTQ niche audience? Do you want to raise your brand profile in the greater Houston LGBTQ community?

The LGBTQ consumer market nationally is $950+ billion. That's billion with a b! As the fourth largest city in the country, Houston has a large LGBTQ consumer market and connecting to the LGBTQ community is smart business! Join us at the Power Hour to learn how your business can tap into this "brand loyal" market.

The Power Hour presentation this month is "All Things LGBTQ – A Guide to Maximizing Your Marketing Efforts in the Houston LGBTQ Community." Participants will learn key strategies to connect with the Houston LGBTQ consumer market. Beyond traditional and electronic advertising learn about authentic community engagement strategies and opportunities to promote your brand to one of the most loyal consumer markets in the country. Seats are limited. Register TODAY!
Parking and Access: Enter parking garage (code required) from Usener Street and park anywhere on the 3rd floor as long as it is not a reserved spot and preferably by the elevator closest to downtown. At that elevator there is a call box that you can punch in the same code used to enter garage and it will give you elevator access to get to the 4th floor. Check in at the registration desk in the game room on the 4th floor, before heading up to the Sky Lounge on the 10th floor. (Code will be provided to attendees prior to event)

The Chamber Power Hour kicks off right before the Chamber Happy Hour so you can join us for the Power Hour and then join other members and guests for the Chamber's monthly Happy Hour all in the same location - so easy! Note: you must register for the Happy Hour separately.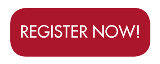 Pricing
General Admission: $20 in advance; $30 at the door
Members: This program is complimentary to Chamber Members.
Members: Be sure to log in to get the Members Only rate.
Elan Heights (Sky Lounge, 10th Floor)
825 Usener Street



Houston

,

TX

77009

United States



Event Contact


Categories
Business Education