How To Be Prepared: Holographic Will Webinar
Wednesday, April 15, 2020 (2:00 PM - 3:00 PM) (CDT)
Description


How To Be Prepared: Holographic Will Webinar

Wednesday, April 15, 2020 | 2:00 - 3:00 PM

Not only during times of a pandemic but at all times, everyone should have a will – and Texas Law allows you to prepare a valid Texas will in your own handwriting. During this webinar, you will learn how to prepare a totally valid handwritten will in Texas, as well as to discuss other helpful healthcare documents during this time of emergency. After the pandemic is over, we certainly encourage everyone to have a statutory will drafted by a lawyer, but at this time of staying home, you don't have to wait. Topics to be covered:
Components of a will

Basic language needed

Steps to take to ensure your will is valid according to Texas law

Overview of other helpful healthcare documents you should consider during this time

---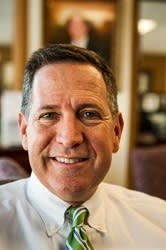 Our presenter will be Mitchell Avila Katine with Chamber Member, Katine Nechman McLaurin LLP. Mitchell Katine is a founding partner with the law firm of Katine Nechman McLaurin LLP. Over the course of his career, Mitchell has not only distinguished himself as an outstanding professional with unique talents and expertise in a myriad of legal fields, he has also been a community leader and advocate for many of the most marginalized in our society. He is perhaps best known as having served as local counsel for John Lawrence and Tyron Garner in the landmark United States Supreme Court case of Lawrence v. Texas, which created new paradigms in U.S. privacy law jurisprudence.
Mitchell Avila Katine, with law partners, John Nechman and Neil McLaurin, handle a wide array of legal matters on a daily basis. John Nechman is an immigration lawyer and has been kept very busy with the changing immigration laws due to the current administration. Mitchell Avila Katine and Neil McLaurin focus on all types of real estate matters, homeowner association issues, and probate matters. Mitchell has been drafting wills and probate documents for clients for over 35 years. He started helping clients draft their estate documents during the HIV/AIDS crisis and continues to do so to this day.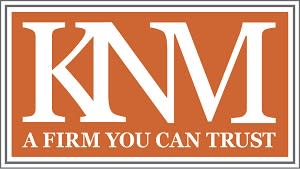 About Katine Nechman McLaurin LLP

The attorneys at our law firm have more than 30 years of combined experience and believe that everyone deserves justice, regardless of his or her social background. To help our clients meet that goal, we will do everything possible to protect their rights. We are devoted to serving clients in complex legal areas, such as:

Immigration, we provide comprehensive and professional legal advice to both individuals and businesses in all immigration matters.

Criminal Defense We aggressively defend Texans facing all types of misdemeanor and felony criminal charges, including in federal court.

Disability Claims - Appeals We have guided many individuals through the confusing process of filing and appealing disability claims.

Estate Planning We help you plan for the future by offering a wide range of estate planning services at very reasonable rates.

Employment Law We offer legal services in a variety of areas involving severance agreements, employment contracts and unemployment discrimination.

Home Assoc. - Real Estate The attorneys at our law firm represent buyers, sellers, owners and homeowners' associations in transactions and litigation

LGBT Family Law Our Texas gay rights lawyers help same-sex couples with second-parent adoptions and domestic partnerships, and we seek to preserve clients' legal rights during a break-up.
The lawyer you hire should have more than a passing familiarity with the legal issues you encounter. He or she should be prepared to handle the most complex issues related to your legal concern — capable of standing up and fighting for your rights. Katine Nechman McLaurin LLP is a law firm you can trust. For years, the attorneys at our firm have been compassionately representing clients from all backgrounds, including the LGBT community, throughout Texas and the United States.
Thank you to Mitchell Katine for presenting on this timely topic.


Co-Sponsor



Thank you to the Stonewall Law Association of Greater Houston for co-sponsoring this webinar.

A link with the webinar login information will be sent via email prior to the meeting.

New to Video Conferencing or Zoom?

Everybody is learning in this new norm and we want to answer all your questions and make sure you're comfortable and ready to go. We'll be online at 1:45 p.m. where you can join in early, test Zoom as we'll get any questions answered about how to interact online. We are here for you.

The Chamber will be offering a series of webinars in the coming days and months to help our members deal with the impact of COVID-19. Please keep an eye out for more details.
#WeAreAllInThisTogether
Wednesday, April 15, 2020 (2:00 PM - 3:00 PM) (CDT)