LGBTBE® Regional Roundtable: Strategy Execution
Thursday, September 8, 2022 (10:00 AM - 12:00 PM) (CDT)
Description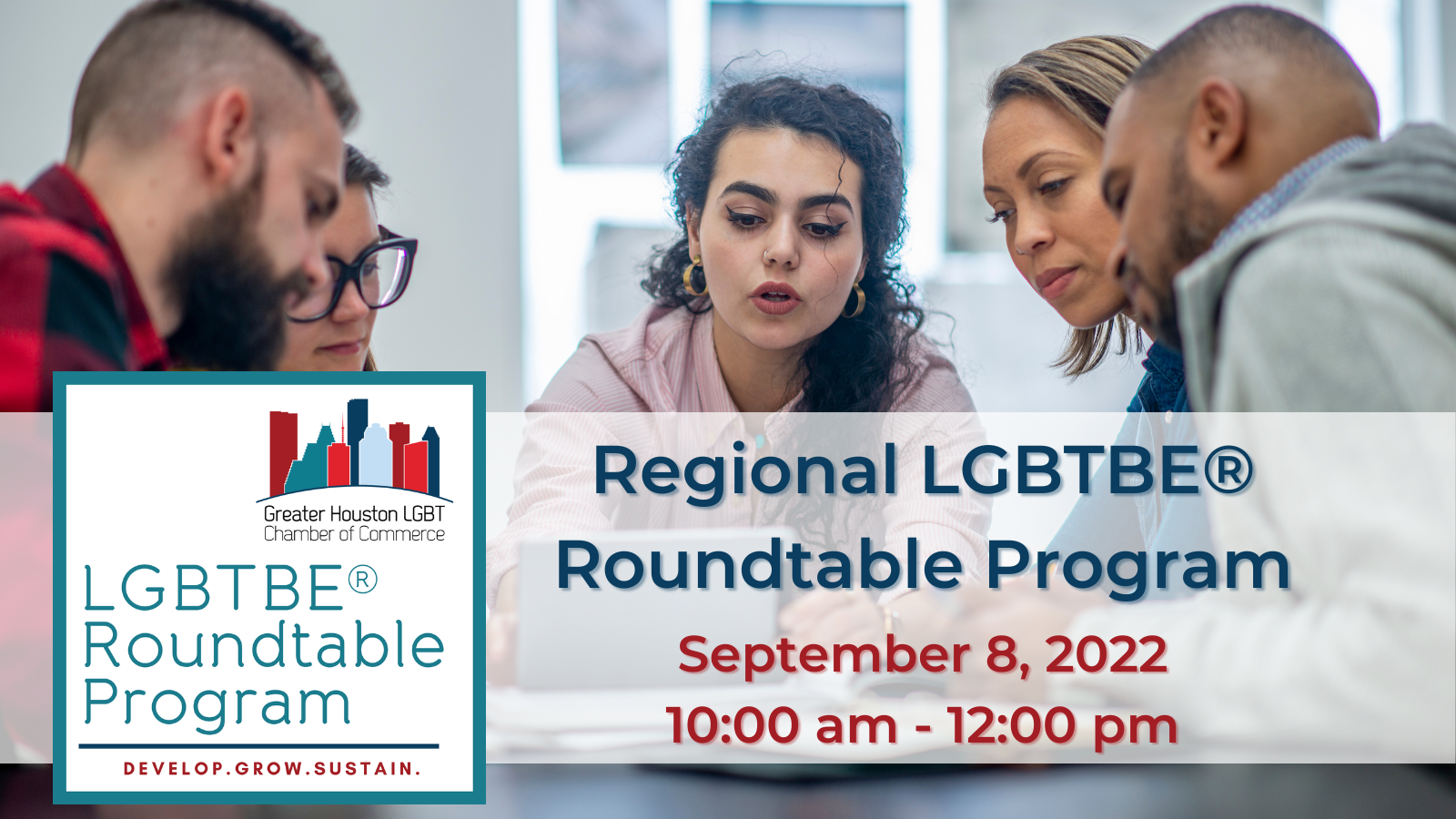 Strategy Execution


The Chamber will host the Regional LGBTBE® Roundtable Program on Thursday, September 8, 2022 with the 2022 Cohort of LGBTBE® Certified Chamber members.
This event is limited to a cohort of LGBTBE® Certified members. Please email info@houstonlgbtchamber.com to learn more about how to participate in future programming.
What does strategy execution look like for your business?
How do you implement your company strategy while focused on day-to-day?

Strategy versus tactical – understanding the differences and why it matters to strategy execution.

How does a company define actions/engagement in terms of strategy execution?

What does successful integration of the LGBTBE® Certification (or other certifications) look like in terms of strategy execution?

How do you map out a 90-day plan for engagement?




This session will deep dive into strategy execution and the key components to successfully implementing a company strategy.
Special Guests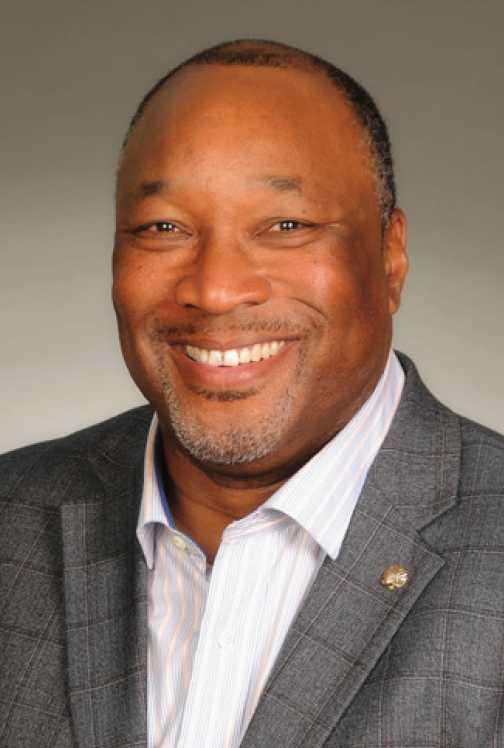 Brian Hall (He/Him), Advisor; Supplier Diversity & Advocacy, Shell USA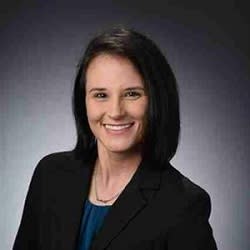 Tracy Upton (She/Her), Supply Chain Advisor - US Supplier Diversity, Shell USA

Host
Thank you to Sesh Coworking, for hosting the Regional LGBTBE® Program.
Thank you to our Regional 2022 LGBTBE® Roundtable Program Sponsors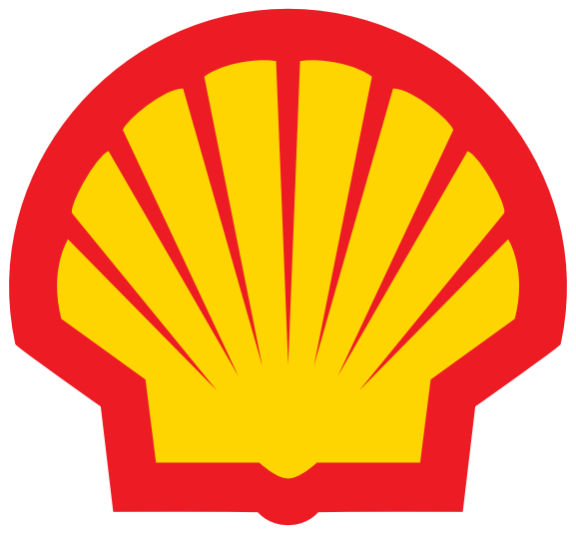 About the Regional LGBTBE® Roundtable Program
The Regional LGBTBE® Roundtable Program is a supplier engagement & member education program designed to support LGBTBE® Certified Businesses in the greater Houston region. The program connects a cohort of LGBTBE® Certified businesses through in-person and virtual events to supplier diversity professionals and other certified businesses to help them learn, grow and build their network.

The program is consistent with the Chamber's mission of supporting members through business growth, education, and advocacy. As an LGBT Business Enterprise and Chamber member, certified LGBTBE® businesses are automatically eligible to participate in the regional LGBTBE® Roundtable Program, comprised exclusively of certified, LGBTQ+-owned companies.

Through increasing the number of LGBTBE® Certified Businesses in the region, the program focuses on connecting LGBTQ+ business owners to supply chain opportunities. The program aims to address the economic inequities and challenges, through supply chain engagement, that LGBTQ+ business owners face because of systemic discrimination and marginalization due to sexual orientation, gender identity or gender expression, especially transgender, people of color and women-owned LGBTQ+ businesses.
The program goals include assisting LGBTQ+ entrepreneurs, who have the capacity to participate in supply chain engagement, get LGBTBE® Certified and with training to maximize the certification.
This event is limited to a cohort group participation. Please email info@houstonlgbtchamber.com to learn more about how to participate in future programming.

Learn more about how to get LGBTBE® Certified at https://www.houstonlgbtchamber.com/lgbt-business-certification/.
Health & Safety Protocols
The health and safety of attendees is our highest concern. The Chamber is committed to a safe and enjoyable in-person event experience for all attendees. With the current state of the pandemic, the Chamber continues to monitor the most recent health guidelines from public health agencies.

The Chamber has implemented the following protocols:

We ask all attendees to be fully vaccinated. The Chamber reserves the right to ask attendees to provide proof of vaccination OR show a negative COVID-19 test result in the past 72 hours upon arriving at the event. The attendee will provide a physical or digital proof of vaccination or test at registration.

All event attendees should be diligent in following all CDC guidelines. If an individual is feeling sick, please stay home.

If you feel more comfortable and choose to wear a mask, we respect your decision to do so. Event attendees will respect others who opt to wear a mask.

The Chamber will provide hand sanitizer onsite as well as masks if needed.
Greater Houston LGBT Chamber of Commerce
COVID-19 PANDEMIC WAIVER
Waiver of Liability and Disclaimer:
By registering for any events, attendees are willingly participating in a Greater Houston LGBT Chamber of Commerce in-person events, and hereby waive, release, absolve, indemnify and agree to hold harmless the Greater Houston LGBT Chamber of Commerce, their Board of Directors, employees, contractors, organizers, supervisors, participants, and persons for any claim arising out of any injury or illness I may incur as a result of negligence or for any other cause. By participating in a program or event during the COVID-19 pandemic, while still following the guidelines outlined by the State of Texas, event attendees understand there is still a chance of contracting the virus that causes COVID-19. Furthermore, attendees understand that there is a chance of spreading the coronavirus while asymptomatic.
The information provided in this Chamber event does not, nor is it intended to, constitute legal, medical, or other professional advice. Information, content, and materials are intended for general information purposes only.
Opinions expressed are the speakers' own and do not necessarily reflect the view of the Greater Houston Chamber of Commerce or its Foundation. The Chamber or Chamber Foundation does not verify for accuracy any of the information contained herein.
By registering and/or attending a Greater Houston LGBT Chamber of Commerce program or event, you agree to Chamber's Terms of Use & Policies available online at https://www.houstonlgbtchamber.com/terms-of-use-policies/.
Sesh Coworking
2808 Caroline St #201



Houston

,

TX

77004

United States



Thursday, September 8, 2022 (10:00 AM - 12:00 PM) (CDT)