Pride in Local Music, A Livestream Event from Austin & Nashville
Friday, June 26, 2020 (6:00 PM - 8:00 PM) (CDT)
Description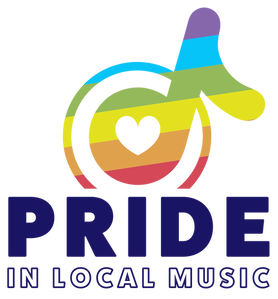 PRIDE IN LOCAL MUSIC PREMIERES ON JUNE 26th!

Our sister chambers, the Austin LGBT Chamber and Nashville LGBT Chamber, are hosting Pride in Local Music, a dynamic experience to celebrate Pride month.
Greater Houston LGBT Chamber members and supporters are invited to join the event for this special evening!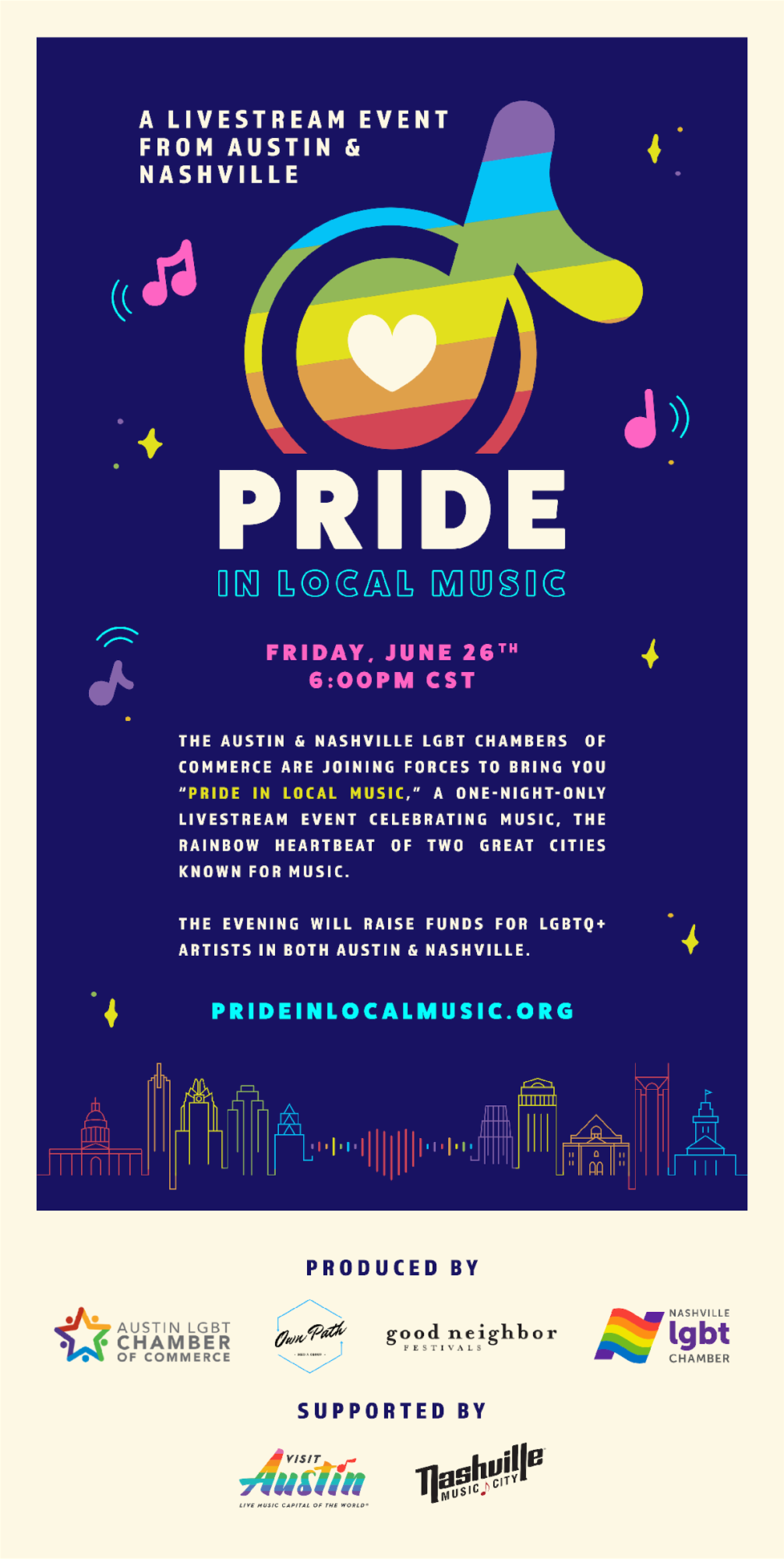 Presented by Dell Technologies, Pride in Local Business is a one-night-only livestream event celebrating music, the rainbow heartbeat of two great cities known for music. The event will be streamed at PrideInLocalMusic.com and on Facebook, Instagram and YouTube.

The evening will raise funds for LGBTQ+ artists in both Austin through the Health Alliance for Austin Musicians and Nashville through the Music Health Alliance.

Thank you to our colleagues in Austin and Nashville for the invitation to participate in this incredible event!


Friday, June 26, 2020 (6:00 PM - 8:00 PM) (CDT)