SPECIAL EDITION - PRIDE MONTH: Brewing Up Business Sponsored by MarFran Cleaning LLC
Wednesday, June 9, 2021 (8:00 AM - 9:00 AM) (CDT)
Description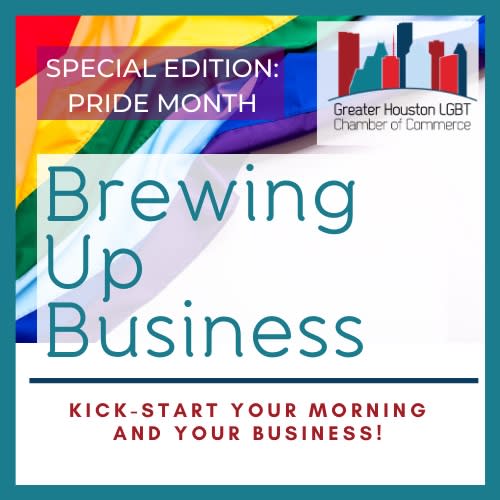 SPECIAL EDITION: PRIDE MONTH!
Wednesday, June 9, 2021 | 8:00 - 9:00 AM
VIRTUALLY!
Join us for the June Virtual Brewing Up Business sponsored by Inaugural Chamber Member, MarFran Cleaning LLC.

Thank you to MarFran Cleaning LLC for sponsoring our June Brewing Up Business! MarFran Cleaning was established August 2006. The company specializes in full service janitorial cleaning for the commercial industry, as well as government, state and city facilities and offers building maintenance and facility management.

The company, owned by Marilyn Jordan and Naomi Scales, is LGBTBE(R) certified as well as SBA 8(a) Certified, Women Business Enterprise (WBE) Certified and Service Disabled Veteran Owned. Visit http://marfrancleaning.com/ to learn more about the company. We are proud to call MarFran Cleaning one of our inaugural members!
Hear more about Marilyn and Naomi's story and from their new memoir, "From Pain to Love: Our Journey Outside the Rainbow." The transparency of this awe-inspiring memoir will take you on a kaleidoscope of emotions. It will make you cry, laugh, sob and celebrate...all at the same time!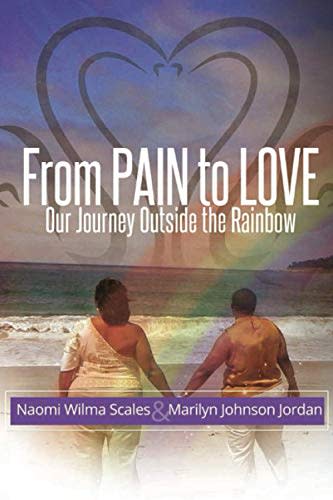 Purchase your copy via Amazon.
Brewing Up Business is always a great way to connect virtually with other Chamber members and guests. Kick-start your morning and your business with Brewing Up Business! Grab your coffee and make some new business contacts.
Casual networking will start at 8:00 a.m. on Airmeet. Grab your coffee and join a roundtable, switch between tables or meet one-on-one...we've got you covered however you like to network! After we finish the short program, stick around for more networking and connection at your leisure in the Chamber Networking Café.

Guests are always welcome...we would love to have you join us! If you haven't been to the Brewing Up Business event, it's a great opportunity to check out the Chamber and meet members. With our growing membership and events, you WILL make some great connections. No charge for Chamber members and only $10 for non-members. We look forward to seeing you!
The Chamber Virtual Brewing Up Business is hosted via the Airmeet platform. Check out Airmeet here and set up your account and profile. Airmeet gives you total control of your Chamber networking experience!
If you need technical assistance before or during the meeting with Airmeet, call the Chamber Office at 832-510-3002.

Sponsor a Chamber Event in 2021!

If you're looking to get in front of other members, consider sponsoring an upcoming Brewing Up Business. Showcase your brand while connecting with the LGBTQ and Allied business community. Click here for sponsorship information.


The information provided in this Chamber event does not, nor is it intended to, constitute legal, medical, or other professional advice. Information, content, and materials are intended for general information purposes only.
Opinions expressed are the speakers' own and do not necessarily reflect the view of the Greater Houston Chamber of Commerce or its Foundation. The Chamber or Chamber Foundation does not verify for accuracy any of the information contained herein.
By registering and/or attending a Greater Houston LGBT Chamber of Commerce program or event, in any format, you agree to the above and to the Chamber's Meeting & Event Photo Policy available online at https://www.houstonlgbtchamber.com/terms-of-use-policies/.
Images
Pricing
General Admission: $10
Members: This program is complimentary to Chamber Members.
Members: Be sure to log in to get the Members Only rate.
Event Contact
Maureen Maiuri
Wednesday, June 9, 2021 (8:00 AM - 9:00 AM) (CDT)
Categories
Business Networking