Webinar: Communicating During a Crisis
Thursday, April 16, 2020 (10:00 AM - 11:00 AM) (CDT)
Description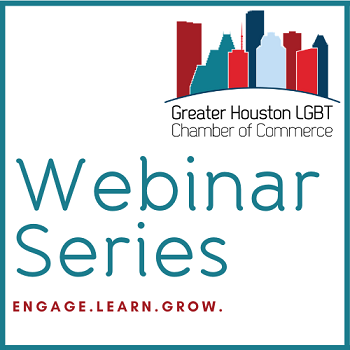 Communicating During a Crisis

Thursday, April 16, 2020 | 10:00 - 11:00 AM
Join us for an upcoming webinar, "Communicating During a Crisis." With the news and guidelines to the COVID-19 pandemic changing daily, how do we keep up? For our own company's sake, how do we keep our stakeholders informed on our own company's reaction and changes to these events? Communication is key!
Effective communication has always been the mark of a great organization, and this rings even more true in today's environment. Keeping customers, suppliers, and employees informed is crucial to a business' success now and in the future.
What You'll Learn During this Webinar:
Why it's important now, more than ever, to communicate with your key stakeholders
Keys to effective communication during a time of crisis
Tips for communicating with your stakeholders so they will remain loyal to you today and in the future!


Thank you to our webinar presenter, Thomas J. Lopez, founder of EconomiWorks, for sharing his expertise on this timely topic.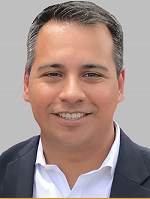 About Thomas
-----------------------------
Thomas J Lopez is the founder of EconomiWorks and has over 15 years of experience promoting talent strategies that allow companies to attract, retain, and develop their most valuable resources - their people. With EconomiWorks, Thomas aims to connect business leaders and people with opportunities that will help them meet their goals. In a busy world, with too much to do and too little resources to get it all done, Thomas hopes to have EconomiWorks help bring order to chaos for those business leaders who need additional resources by connecting them with freelance talent who are ready to step in and help an organization meet their goals. Find out more about Thomas and EconomiWorks here.
About EconomiWorks
-----------------------------
EconomiWorks believes that when we work, the economy works. With industry trends such as a knowledge and skill gaps, tight labor market, and increased work demand, EconomiWorks aims to provide businesses with access to freelance professionals across a variety of fields and disciplines such as Accounting & Finance, Engineering, Human Resources, Information Technology, Marketing, among others. Alas, a way to do more with less!
A link with the webinar login information will be sent via email prior to the meeting.
New to Video Conferencing or Zoom?
Everybody is learning in this new norm and we want to answer all your questions and make sure you're comfortable and ready to go. We'll be online at 9:45 a.m. where you can join in early, test Zoom as we'll get any questions answered about how to interact online. We are here for you.
The Chamber will be offering a series of webinars in the coming days and months to help our members deal with the impact of COVID-19. Please keep an eye out for more details.
#WeAreAllInThisTogether
Thursday, April 16, 2020 (10:00 AM - 11:00 AM) (CDT)