Webinar: Legal Guidance for Employers and Employees During Coronavirus with the Texas LGBT Chambers of Commerce
Thursday, June 18, 2020 (12:00 PM - 1:30 PM) (CDT)
Description
Webinar: Legal Guidance for Employers and Employees During Coronavirus
Thursday, June 18, 2020 | 12:00 - 1:30 PM
Join the Chamber for a collaborative webinar with the Texas LGBT Chambers of Commerce.
The COVID-19 Pandemic has disrupted the working economy on a major scale. In this webinar, we'll discuss some key points for employers and employees to know as they navigate their workspace. Join us for this webinar to get an in-depth look at your legal rights during these unprecedented times.
Thank you to The Fowler Law Firm for being our presenting sponsor and presenter for this important and timely topic.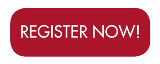 Grab your lunch or have it delivered from one of our Chamber Members and enjoy this informative webinar with LGBTQ & Allied Business Owner across the State of Texas.
Note: The webinar has a maximum of 100 participants. In the event the webinar reaches capacity, we will make it available for playback afterward.


The information provided in this Chamber event does not, nor is it intended to, constitute legal, medical, or other professional advice. Information, content, and materials are intended for general information purposes only.
Opinions expressed are the speakers' own and do not necessarily reflect the view of the Greater Houston Chamber of Commerce or its Foundation. The Chamber or Chamber Foundation does not verify for accuracy any of the information contained herein.
By registering and/or attending a Greater Houston LGBT Chamber of Commerce program or event, in any format, you agree to the above and to the Chamber's Meeting & Event Photo Policy available online at https://www.houstonlgbtchamber.com/terms-of-use-policies/.



Thursday, June 18, 2020 (12:00 PM - 1:30 PM) (CDT)