World AIDS Day Houston 2020 Virtual Experience
Tuesday, December 1, 2020 (6:00 PM - 7:00 PM) (CST)
Description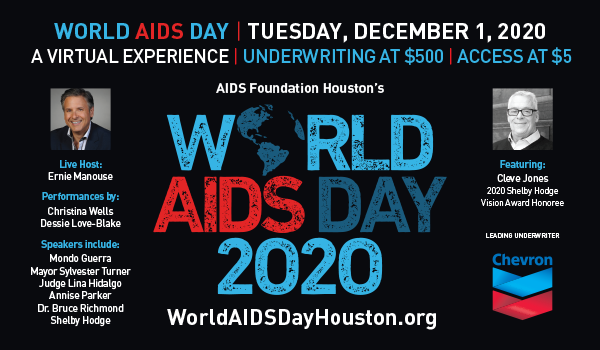 Tuesday, December 1, 2020 | 6:00 - 7:00 PM


The Chamber is proud to be a Community Partner with Chamber Member, AIDS Foundation Houston (AFH), to support the World AIDS Day Houston 2020 Virtual Experience. This event is generously underwritten by Chamber Corporate Partner, Chevron.
World AIDS Day Houston is a way to raise awareness about HIV and remember the community members and loved ones we have lost to AIDS.
Houston ranks 11th in the nation for new HIV transmissions. Over 26% of those new transmissions will be diagnosed with AIDS, and there are 29,643 people living with HIV in Houston/Harris County.
The World AIDS Day Houston 2020 Virtual Experience will help raise funds to support preventative and stabilizing services and continue AFH's work to reach, educate, test and treat HIV and other sexually transmitted infections (STIs) throughout the Houston community.

Join AFH and the Chamber in the fight to end the HIV epidemic in Houston!
AFH will broadcast the 2020 World AIDS Day Houston Virtual Experience live with host Ernie Manouse and featuring celebrity appearances, exciting performances, passionate testimonials, and the presentation of the 2020 Shelby Hodge Vision Award.
Chamber Members have access to an exclusive link that includes a 2-level upgrade on individual access tickets and half off of underwriting levels. Chamber Members received an email and the link has been posted to the Member Facebook Group.
If you need assistance with the exclusive member link, please contact the Chamber Office at info@houstonlgbtchamber.com or 832-510-3002.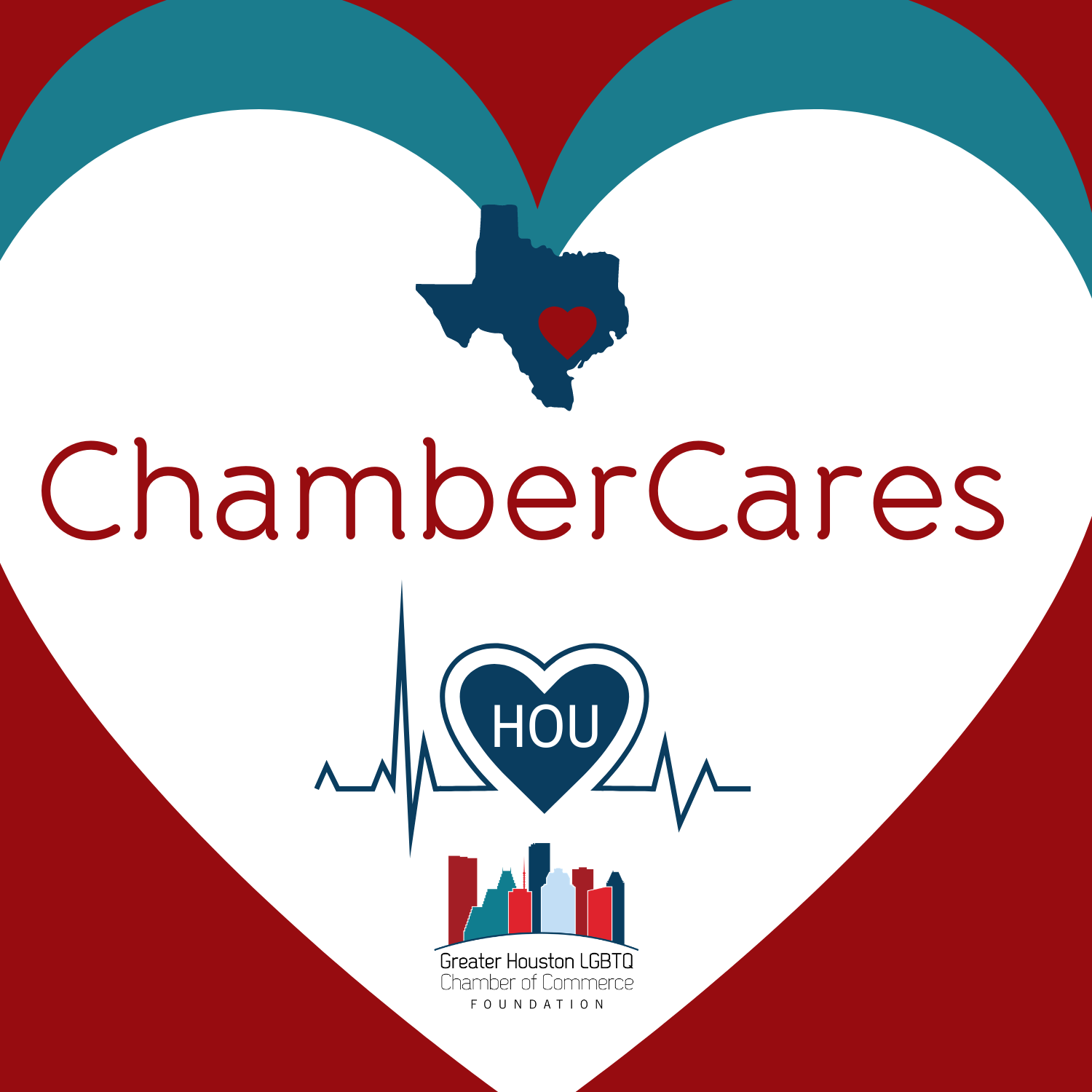 The Chamber is proud to partner with AIDS Foundation Houston in recognition of World AIDS Day through the ChamberCares Program. As part of the ChamberCares Program, the Chamber partners with our nonprofit members to raise the visibility and impact of their work in the community.
Images
Tuesday, December 1, 2020 (6:00 PM - 7:00 PM) (CST)