Commissioner Lesley Briones Makes History by Establishing First LGBTQIA+ Commission
Commission will advise Harris County to advance equality and better serve residents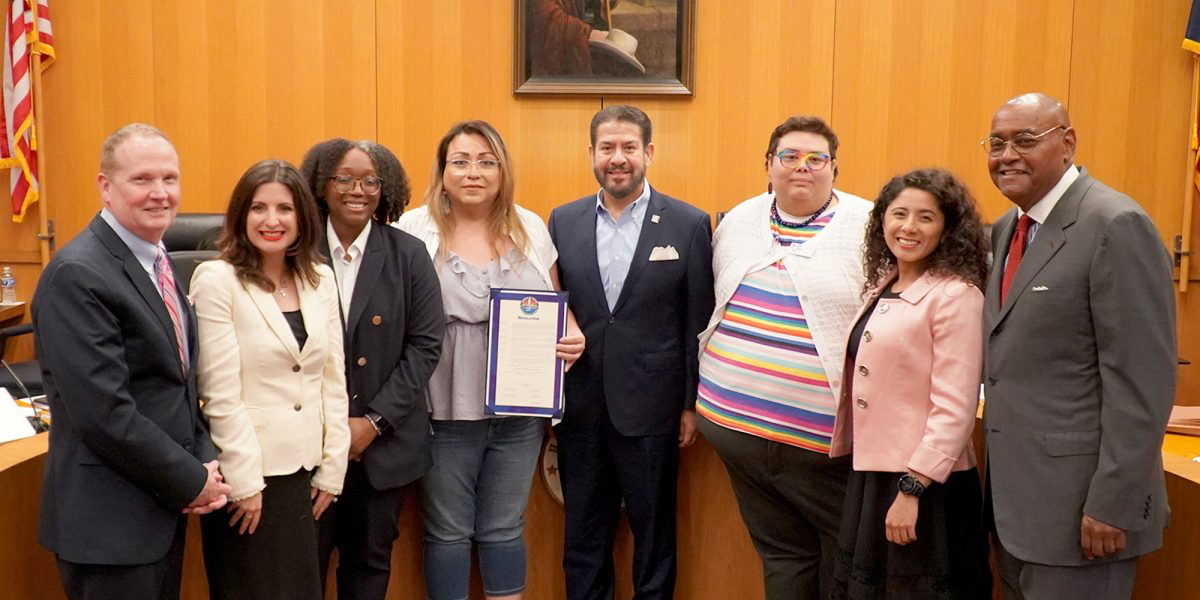 Harris County, TX (June 6, 2023) — In a 4-1 vote, Harris County Commissioners approved the creation of the County's first LGBTQIA+ Commission.
Commissioner Lesley Briones introduced the motion, calling it an important step toward amplifying the voices of the LGBTQIA+ community and promoting equality in Harris County.
"The Human Rights Campaign has declared a national state of emergency for LGBTQIA+ people for the first time in its history following a slate of harmful and discriminatory legislation across the nation," said Commissioner Briones. "Representation matters. This Commission will ensure voices of the LGBTQIA+ community are front and center in the County's decision-making processes."
Members of this Commission will be volunteers who are appointed by Commissioners Court and who will provide recommendations to improve economic, social, health, and safety outcomes for the community.
"At a time when we are seeing various governmental entities erode support for LGBTQIA+ inclusivity, Harris County is making a bold statement that every voice is important and should be included," said Ray Purser, Government Relations Liaison for the Greater Houston LGBT Chamber of Commerce.