'Damaging our state's economy': San Antonio LGBT Chamber joins lawsuit against 'drag ban'
Ivey said the chamber's decision to join was driven in part by members' perception that SB 12, along with other legislative attacks on the LGBTQ community, "is damaging to our state's economy."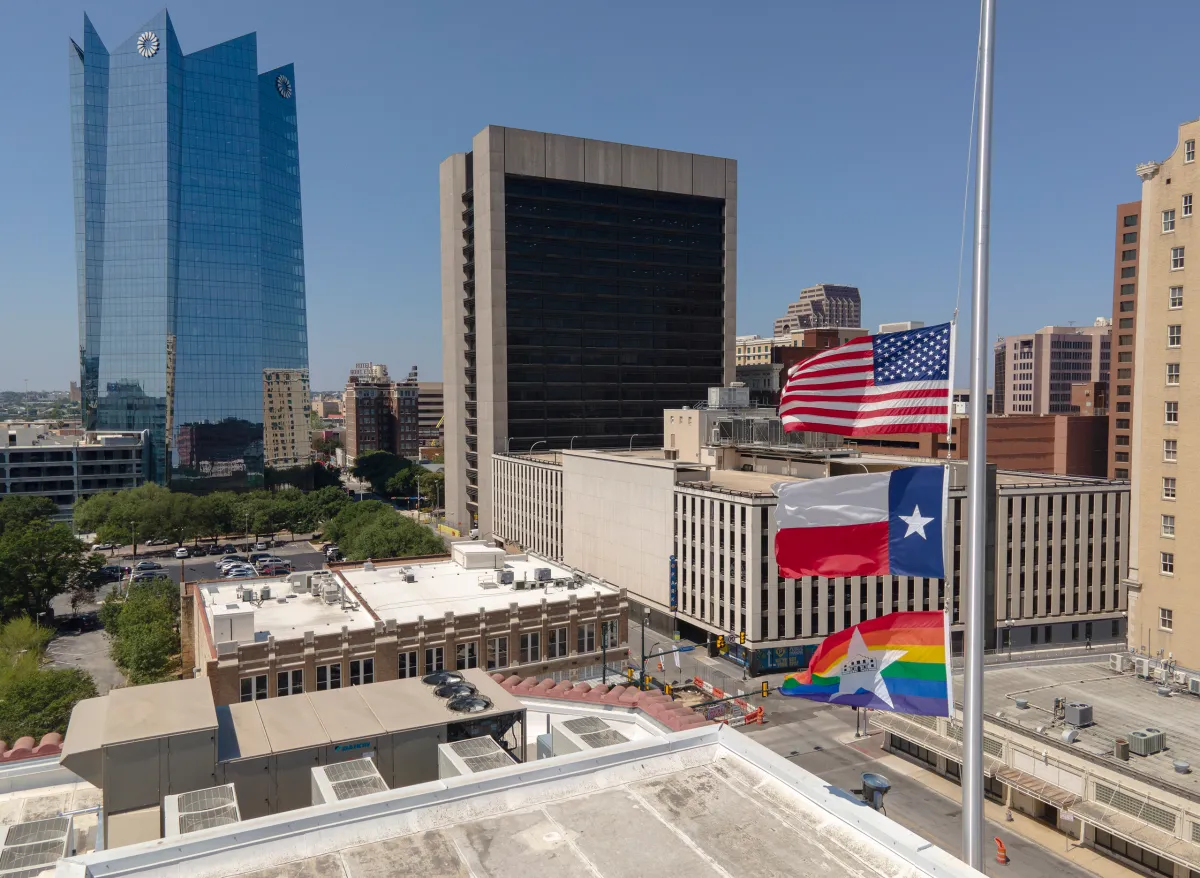 A gay pride flag flies above City Hall on Tuesday. Credit: Nick Wagner / San Antonio Report
The San Antonio LGBT Chamber of Commerce is hosting Dustin Rynders, head of the Texas Civil Rights Project's Criminal Injustice Program, for a "Know Your Rights" event on Sept. 7.
Board President Jeff Ivey said the chamber would rather not have to host such events.
"We should be able to focus on promoting our members' businesses," he said, and helping them succeed. Instead, "We're hosting events like this so that people are aware of what this bill means and what the consequences are."
"This bill" is Senate Bill 12, which is set to go into effect on Friday. It aims to stop sexualized performances in front of children, by making such performances punishable by up to $10,000 in fines. Republican legislators originally targeted the bill directly at drag performances.
However, Rynders said lawmakers "got rid of the explicit language around cross dressing and drag because other laws around the country were being struck down as the legislature was debating this," leaving the law overly broad and vague.
The Texas Civil Rights Project brought one of two federal lawsuits against the law in early August. The main plaintiff in that case is The Vortex, an Austin-based theater that isn't focused on drag, Rynders said.
LGBT Chambers in San Antonio, Dallas and Houston have joined the suit. Ivey said the chamber's decision to join was driven in part by members' perception that SB 12, along with other legislative attacks on the LGBTQ community, "is damaging to our state's economy."