Houston Dynamo Football Club account theme nights and promotions for 2023 season
Pride Weekend scheduled for Saturday, June 10 & Sunday, June 11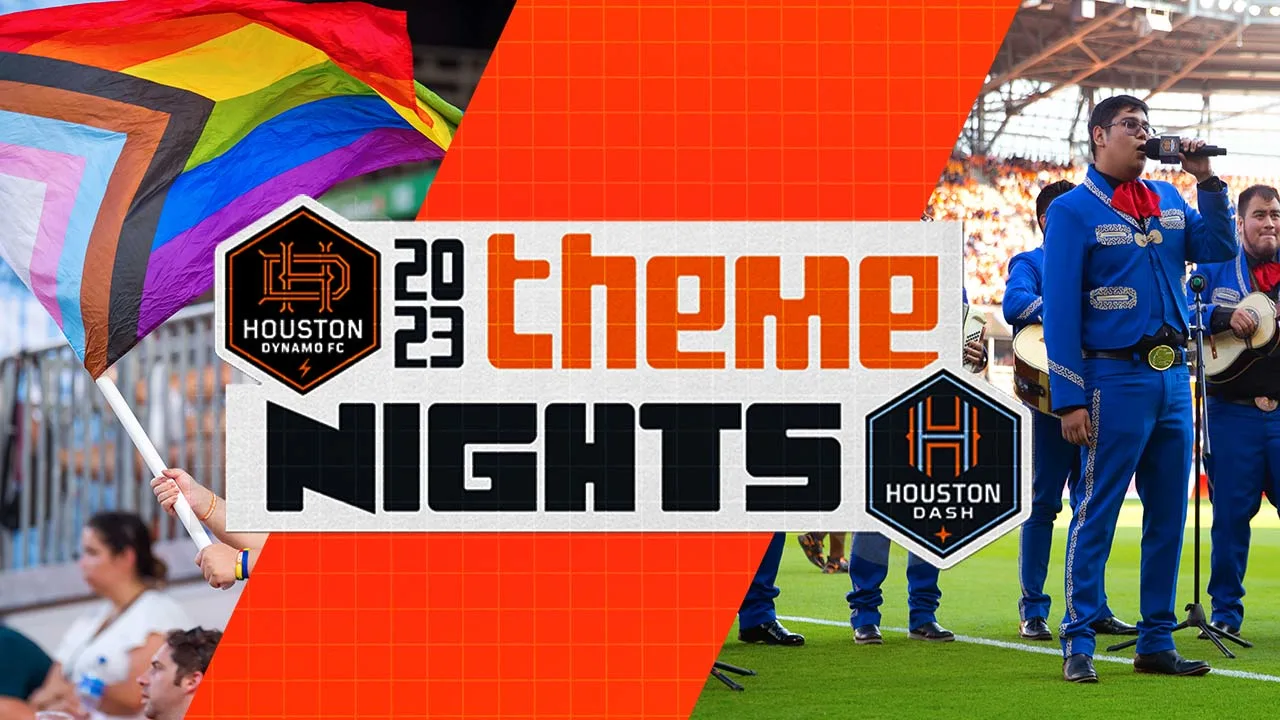 Houston Dynamo Football Club (HDFC) announced the promotional calendar for the upcoming 2023 season at Shell Energy Stadium for the Dynamo and Dash. Fans can secure single-match tickets online through SeatGeek, including on Wednesday, March 1 when all ticket fees on HDFC tickets are waived for one day only.
Group seating discounts are also available for groups of 10 or more. For more information on group experiences, visit HoustonDynamoFC.com/Tickets/Groups. Season-long promotions include discounts for current and former military and government employees as well as current college students. For more information, email info@HoustonDynamo.com.
Shell Energy Stadium opens for Dynamo fans on March 18 and Dash fans on March 26 and each game will be the first opportunity for fans of both teams to enjoy the new food and beverage options as part of the partnership with chef Hugo Ortega. The first fans to enter Shell Energy Stadium on March 18 for the Dynamo home opener against Austin FC will receive a stadium replica, courtesy of Shell Energy. The Houston Dash will host their home opener, powered by Shell Energy, against Racing Louisville on March 26. A limited number of replicas will be available on a first come, first served basis.
...
Pride Weekend is scheduled for Saturday, June 10 as the Dynamo host the reigning MLS Cup champions LAFC. Festivities continue Sunday, June 11 when the Dash host NY/NJ Gotham FC. HDFC's internal employee support group will work with the Greater Houston LGBT Chamber of Commerce on programming for both evenings to recognize and celebrate the LGTBQ+ community.