Local LGBTQ+ Artist Making Waves
Jumper Maybach is dedicated to curbing intolerance and hate—one piece of art at a time.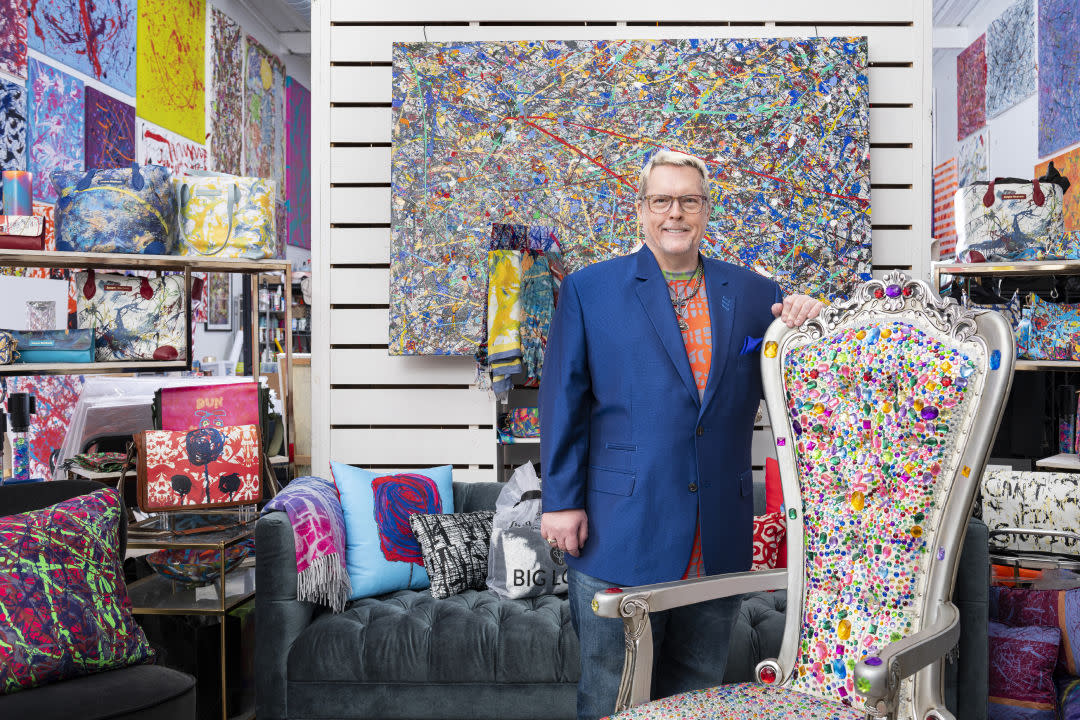 Jumper Maybach surrounded by his artwork, which includes paintings and select pieces from his apparel and accessories lines. Image: Anthony Rathbun
HOUSTON IS HOME TO A PLETHORA OF ARTISTS with unique and unconventional origin stories; one such artist is Jumper Maybach, who creates art as a way to heal himself and the world from various forms of hate.
Maybach, now an internationally renowned modern artist and public figure, was born in Corpus Christi as Ben Workman. After experiencing workplace bullying and discrimination based on his sexuality, he said, Workman eventually found his identity as Jumper Maybach.
Fed up with being harassed for being gay, Workman said he knew it was time for a significant change. Using the wisdom of his grandfather—a professional clown who nicknamed him "Jumper" as a child—he created an artistic persona that honored the part of him that was being oppressed.