What Pride Month means to Dash fans and Houston's queer community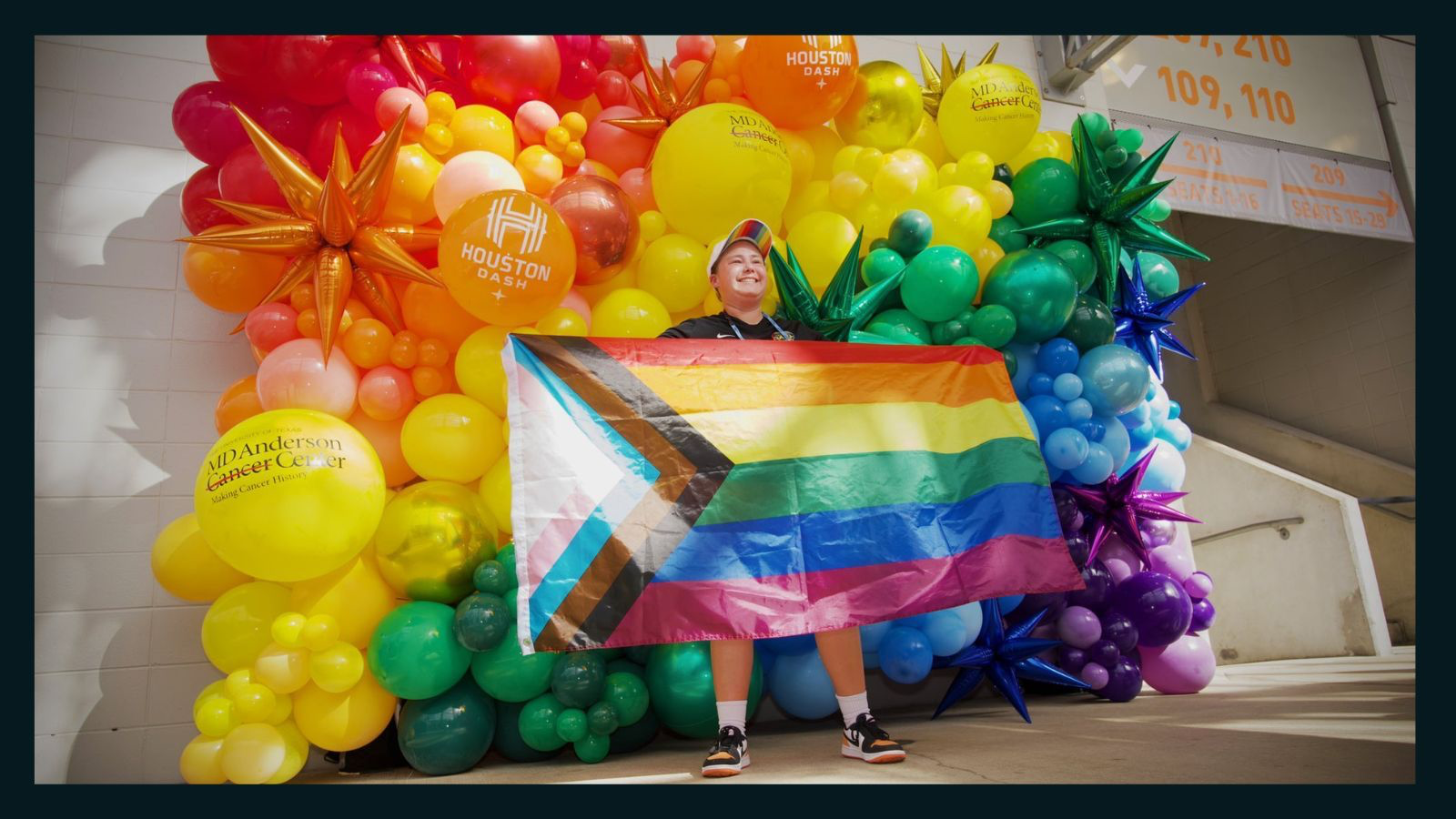 A Dash fan poses with the Pride flag in front of a Pride display at PNC Stadium
More than 50 years after the Stonewall Uprising, June has become universally known as Pride Month — an opportunity to recognize and celebrate the LGBTQIA+ community. With many soccer players and fans identifying as queer or as ardent allies of the LGBTQIA+ community, the sport has closely aligned itself with the monthly festivities over the past two decades.
Each season, every NWSL team hosts a special Pride match, and the Houston Dash's June 12 clash against the Portland Thorns was a colorful extravaganza that saw local band Joilux play a buoyant halftime show, the LGBT Commerce of Houston hold a panel on the pitch before the match and there were free Dash pride caps with a rainbow-colored brim given away to fans.
It was refreshing to be able to bump into not one but almost half a dozen drag queens as you wandered through PNC Stadium before kick-off. The atmosphere was palpably joyous.
For many queer Dash fans, this can be the most eagerly anticipated match of the NWSL season — an occasion where they feel seen and not only welcome but triumphant.