April 2021 - Inaugural Member Spotlights, Pride In Business, Viral Video
March 2021 - Celebration, Inaugural Member Spotlights, Pitch Your Biz
February 2021 - Chamber Anniversary, Best Places to Work for LGBTQ Equality, Member Spotlights
January 2021 - PPP, Legislative Convenes, New Events for 2021, Member Spotlights
December 2020 - Closing out the Year, Chamber Holiday Food Drive, Corporate Partner Highlight
November 2020 - Gratitude, Chamber Holiday Food Drive, Alley Virtual Holiday Celebrations
October 2020 - Gayest & Greatest Winners, Out to Vote Early, LGBTQ Bar Polling Location
September 2020 - President & CEO and Board Leadership Announcement, Member Spotlights, National Small Business Week
August 2020 - Gayest & Greatest, PPP Loan Forgiveness, Board Member Spotlight, New YouTube Channel
July 2020 - Chamber Champion, Consulate General of Mexico in Houston Partnership, Harris County Small Business Recovery Fund, PPP Deadline Extended
June 2020 - Pride Month, Diversity Equity & Inclusion Conference, PPP Funds Still Available
May 2020 - How To Get LGBTBE Certified, New OBO Director, Upcoming Events
April 2020 - ChamberCares, Bank of America Accepting PPP Applications, New Webinars
March 2020 - COVID-19, Support Local, Upcoming Webinars
February 2020 - Chamber 4th Anniversary, Pride Nights, New Corporate Partner
January 2020 - Chamber of the Year, NGLCC 2020 Conference
December 2019 - End of Year Message, Small Business Award Nominations
November 2019 - Holiday Party, October Event Recap
October 2019 - National Coming Out Day, Upcoming Events
September 2019 - Tropical Storm Imelda, NGLCC Conference Recap
August 2019 - New Corporate Partner, Member Spotlights
July 2019 - Inaugural Education Series, member gets special recognition
June 2019 - Celebrating Pride, Upcoming Events & More!
May 2019 - Pride in Business, LGBTBE® certification
April 2019 - NGLCC Conference Registration, United Leading the Way
March 2019 - Chamber 3rd Anniversary, New Strategic Partnerships
February 2019 - Texas LGBT Chambers of Commerce Unite, Welcome Jonathan Marrs
January 2019 - Special event with Mark David Gibson, Regions Bank ribbon cutting
December 2018 - New Silver Corporate Partner Comcast, happy holidays
November 2018- New Chamber site, sponsorship opportunities and more
October 2018- Chamber Board Chair transition, SBA Strategic Partnership
September 2018- UH Small Biz Development Workshops, Entrepreneurial Bootcamp
August 2018 - Thank you to corporate partners, member gets special recognition
July 2018 - Prepare for natural disasters and countdown to conference
June 2018 - Pride in Business, Pride calendar and more
April 2018 - NGLCC mentorship, Contemporary Relationships Conference
March 2018 - NGLCC Early Bird rates, Facebook workshops
February 2018 - Women's Business Workshop and Philly bound
January 2018- Value of the gay dollar and recent event photos
Texas LGBTQ Chambers of Commerce Announce Jane Campbell, Goalkeeper, Houston Dash as the Special Guest Speaker at Pride Across Texas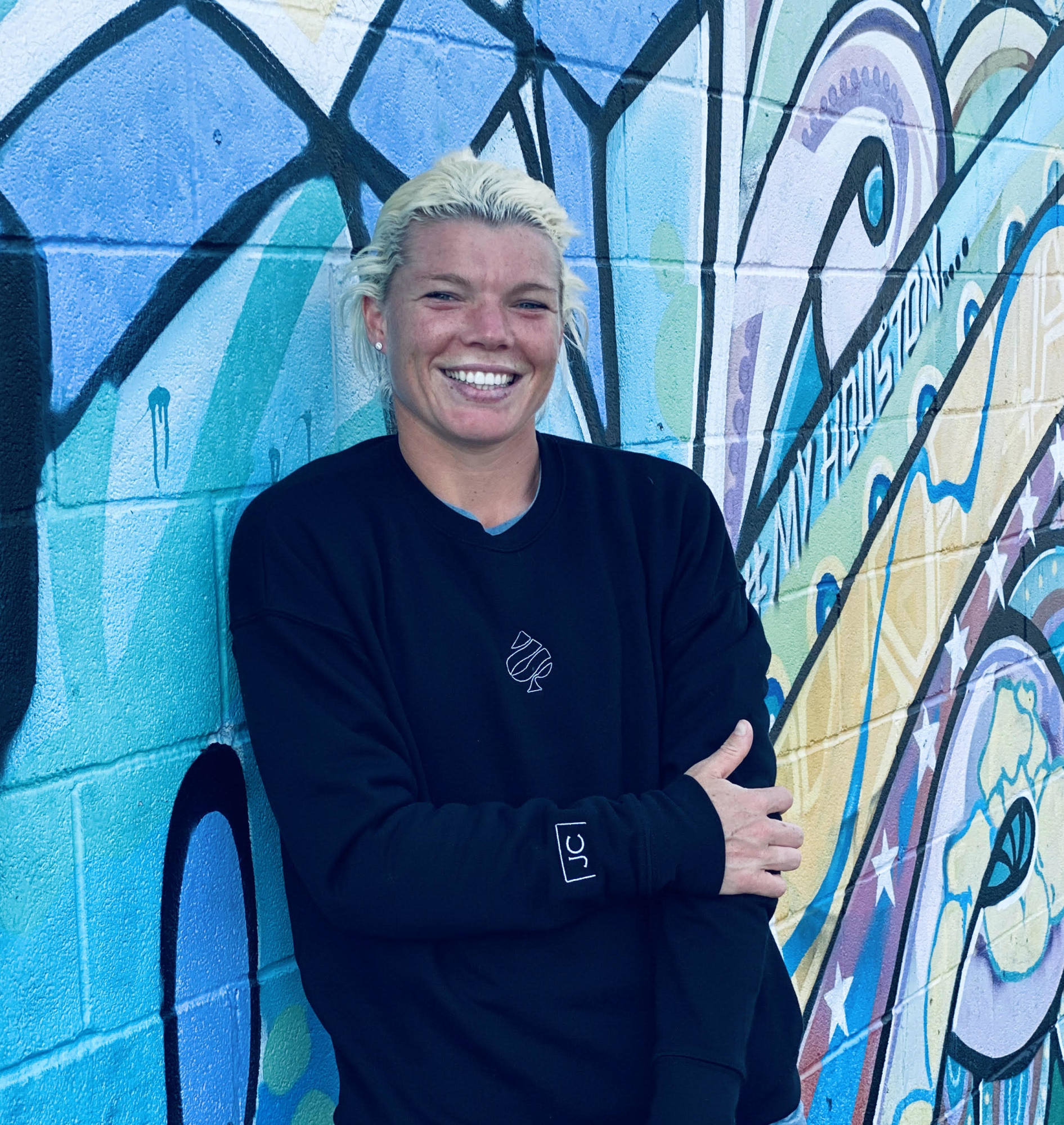 HOUSTON, TX (August 21, 2020) - The Texas LGBTQ Chambers of Commerce announce Jane Campbell, co-captain of the Houston Dash, winners of the National Women's Soccer League (NWSL) 2020 Challenge Cup, as the keynote speaker and special guest at the upcoming Pride Across Texas Virtual Networking Event on August 27, 2020.
Jane Campbell, the youngest goalkeeper to get called into a U.S. Women's National Team (USWNT) camp at the age of 17, joined Houston when she was selected as the 15th pick in the 2017 NWSL College Draft. Since then, the Georgia native established herself as a leader and co-captain of the team who most recently won the 2020 NWSL Challenge Cup.
Aside from being a promise in goal for the USWNT having earned three caps with the senior team, Campbell owns her own clothing company called 'Ace of Spades Apparel', which she launched in October of 2019.
Pride Across Texas is a quarterly joint virtual networking event for the LGBTQ & Allied Business Community. The event was started, in June 2020, by the Texas LGBTQ Chambers of Commerce which is made up of the Austin LGBT Chamber , Greater Houston LGBT Chamber, North Texas LGBT Chamber and San Antonio LGBT Chamber.
Combined, Texas LGBTQ Chambers of Commerce have more than 1,000 members. This event gives LGBTQ+ Chamber members and their guests a chance to reach beyond their city, county, and region to create new business networks!
The August event will take place on August 27, 2020 | 4:30-6:00pm. The agenda includes:
Inspiration from Jane Campbell of the Houston Dash, the National Women's Soccer League 2020 Challenge Cup Champions
Welcome from Greg Bibb, President, CEO, and Partner for the Dallas Wings of the Women's National Basketball Association
Live entertainment
Breakout rooms to give participants an opportunity to create connections "across cities" and through the network of Texas LGBTQ Chambers of Commerce
For Pride Across Texas sponsorship information in 2020 or 2021, click here to find information and benefits.

About the Texas LGBTQ Chambers of Commerce: The Texas Lesbian Gay Bisexual Transgender Queer (LGBTQ) Chambers of Commerce is a coalition of the Austin LGBT Chamber of Commerce, Greater Houston LGBT Chamber of Commerce, North Texas GLBT Chamber of Commerce, and San Antonio LGBT Chamber of Commerce. We work to achieve equality and inclusion by promoting economic vitality in our communities and strengthening LGBTQ and Ally businesses.
The 1,000+ LGBTQ and Allied businesses of the Chambers speak with one voice. We call upon our local elected representatives to introduce or support legislation that supports diversity in the workplace and opposes discrimination. We know, in Texas, when business thrives, people prosper. For this to happen, all Texans must be included and respected.
Additional Info
Media Contact : Tammi Wallace (she|her|hers) / 713-301-2266/ tammi.wallace@houstonlgbtchamber.com